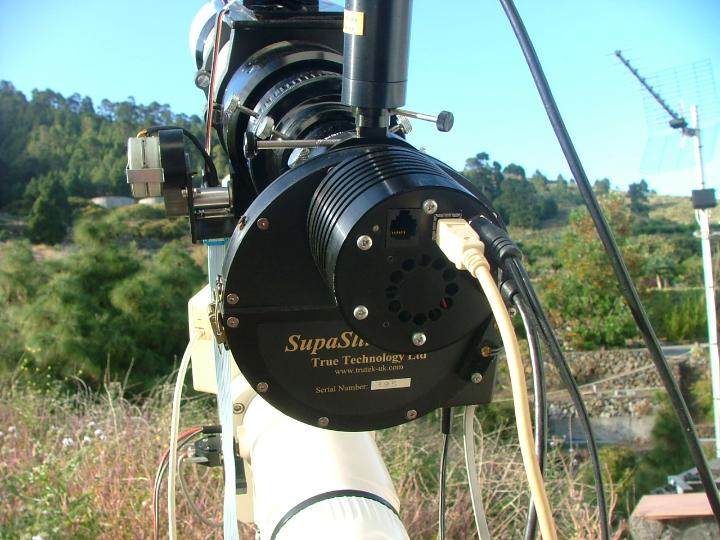 The SXVR-H9 camera mounted on the TrueTech filter wheel and the OAG

Noticed I haven't connected the 'ST4' cable between the SXVR-H9 and the autoguider port on the EQ6? For a time I've been using EQMOD's Pulse Guiding which works well and I find is more responsive than using the standard 'ST4' guiding method. Another cable less also to connect and to worry about.

To fit the SX OAG onto the TrueTech filter wheel required some machining to be done (see the next two pages). The SX OAG unit is designed only to fit on the SX filter wheel. As the TrueTech wheel works fine, I didn't want to replace it.