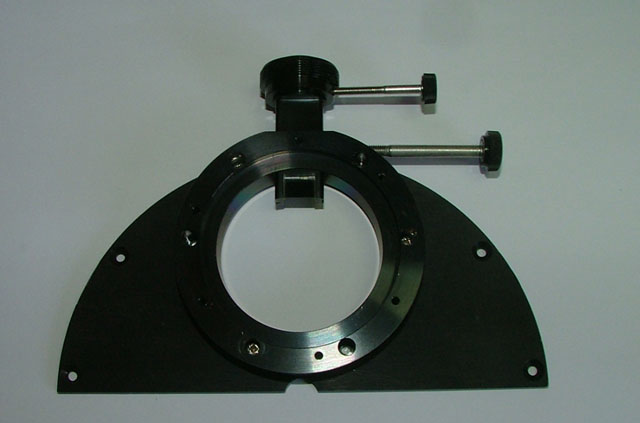 This shows the SX OAG unit screwed onto the outside of the cheek

However, when re-assembling, the side cheek has to fitted back on to the TT filter wheel before fitting the SX OAG? The reason being the top two cheek countersunk holes will be obscured by the SX OAG when fitted.

Although there are 6 mounting holes for the OAG, I drilled and tapped (M2.5) just 3 which is more than adequate. Five M2.5x5 cheese head screws come supplied with the SX OAG.