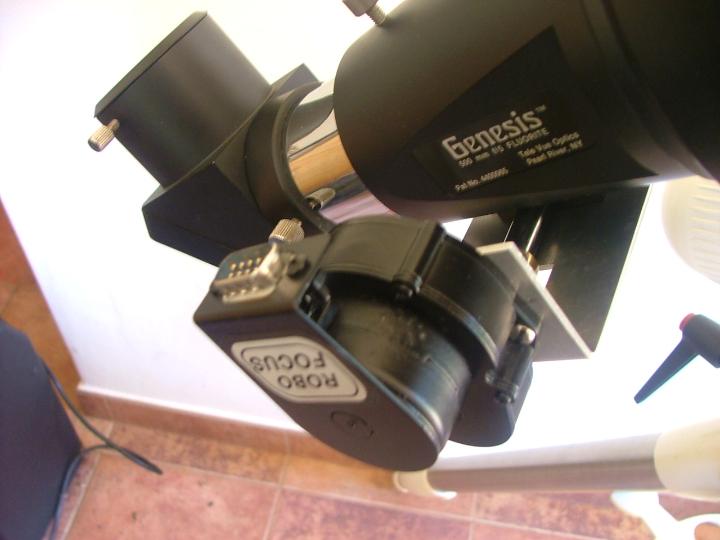 Showing the bracket I made to mount the ROBOFOCUS on the Genesis.

The RF kit came supplied with two pieces of slotted aluminium plate which required bending and bolting together to make a bracket. A method ROBOFOCUS had come up with to allow the motor to fit on to different scopes and focusers.

However, in practice this was useless as the bracket would flex whenever the motor changed direction - A fat lot of use for precision focusing! So I made a new bracket out of thicker gauge aluminium which worked fine.