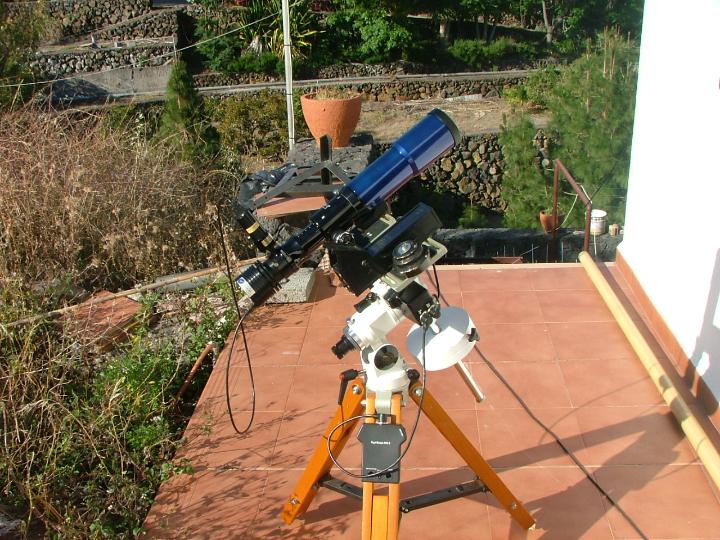 William Optics ZS66 on a Skywatcher EQ3 mount

Ian gave me this scope in 2007 during a visit to the UK to keep on La Palma. Its a great little scope and I put it on the EQ6 occasionally (sometimes with a 0.8 focal reducer) for wide field imaging.

The EQ3 mount Ian brought over in 2011 to use as a DSLR camera imaging platform. However, he never got around to using the EQ3 due to a incorrect cable he brought out by mistake! Ian later sent me the correct cable plus a HITECASTRO USB guider and EQDIR adapter for me to evaluate its performance.

The bottom line being I just couldn't get the guider to calibrate in DEC (using MaximDL). I even went as far as stripping the mount down, cleaning and regreasing the worm and ring gear and adjusting the meshing between the spur gears to reduce the backlash as much as possible. My conclusion is the EQ3 worked fine for visual observing or taking short unguided exposures, but pretty useless for deep sky guided astrophotography.