This telescope was moved from the RGO site at Herstmonceux in 1979 and after re-engineering work done at Grubb Parsons in Newcastle was the first to come into operation on La Palma in 1983. The large building was designed for the requirement at the time to accommodate the f/50 Coudé focus with two optics laboratories on the second floor, but this was never commissioned.
The mechanical, electrical and electronics workshops are also housed in this building along with offices for staff. However, there were always problems with heat rising from the offices into the dome so these days most staff have office space in the WHT annex or work at the ING sea level office in Santa Cruz.
I found it quite difficult at first navigating around the building as the stairwells at the east and west entrances are very similar not to mention the vast amount of heat lock doors one has to pass through. Its quite a maze inside, but I soon got used to it!
The INT is an equatorial fork mounted telescope and can work at f/3.29 (corrected prime focus) or f/15 at Cassegrain. The telescope weighs 90 tonnes and the polar axis disc floats on a film of oil forced under pressure through a series of pads mounted below and behind the disc. The telescope is so perfectly balanced in that if the free motion clamps were released, it is possible for a single person to move the structure by hand... I did it once when we thought there were problems with a bearing.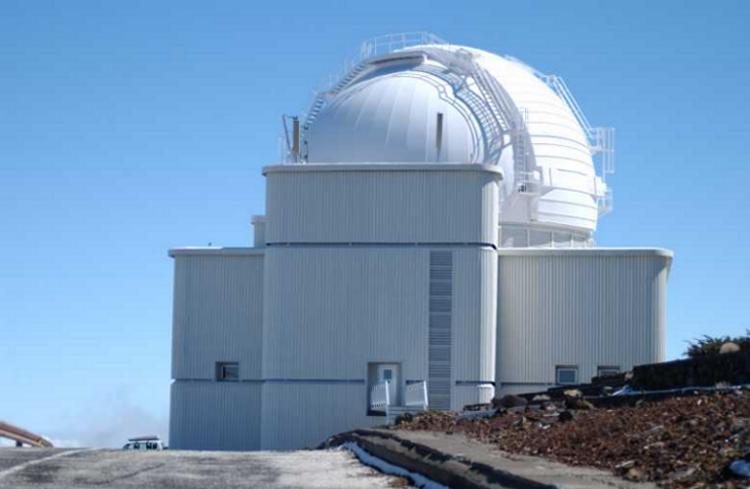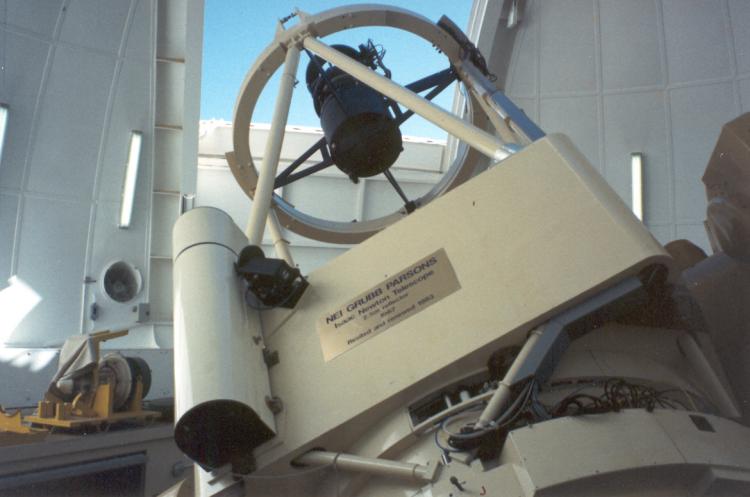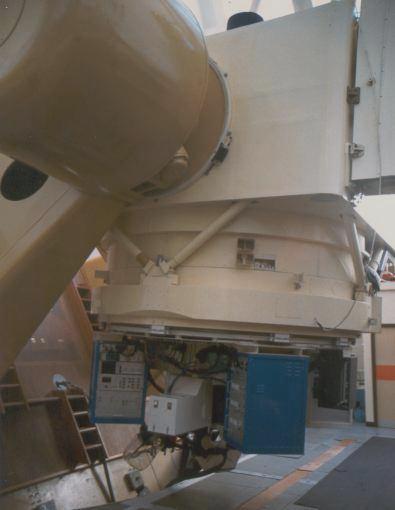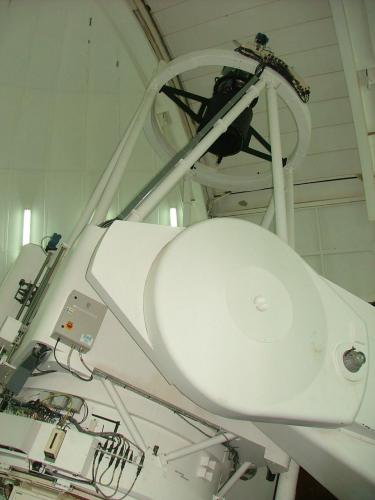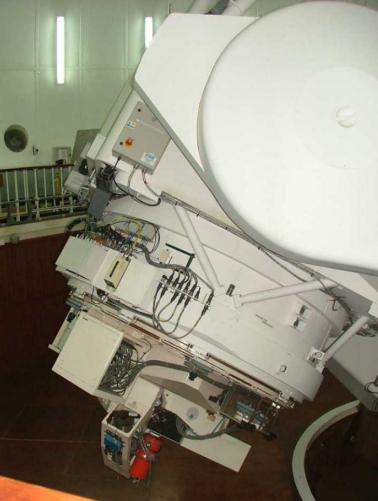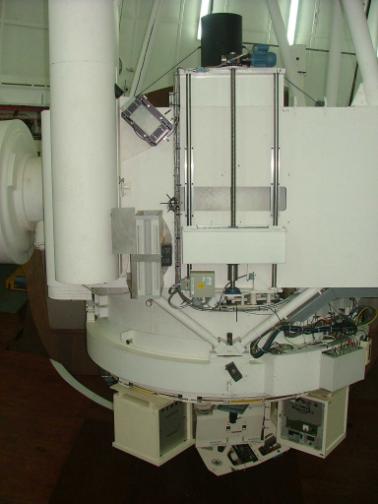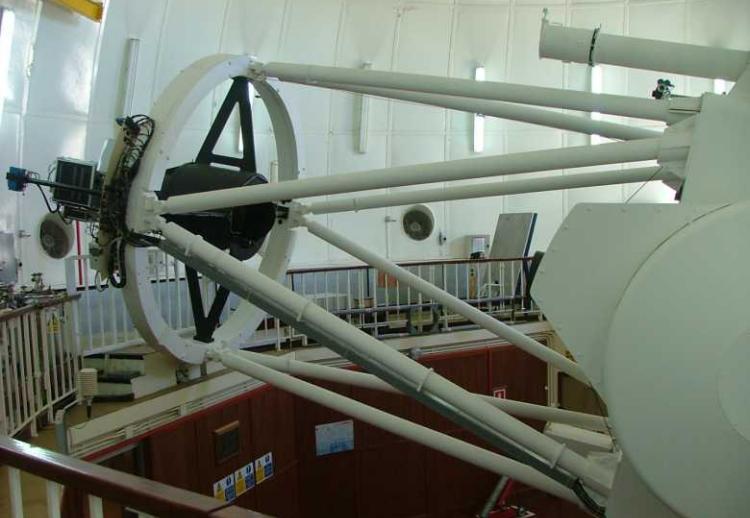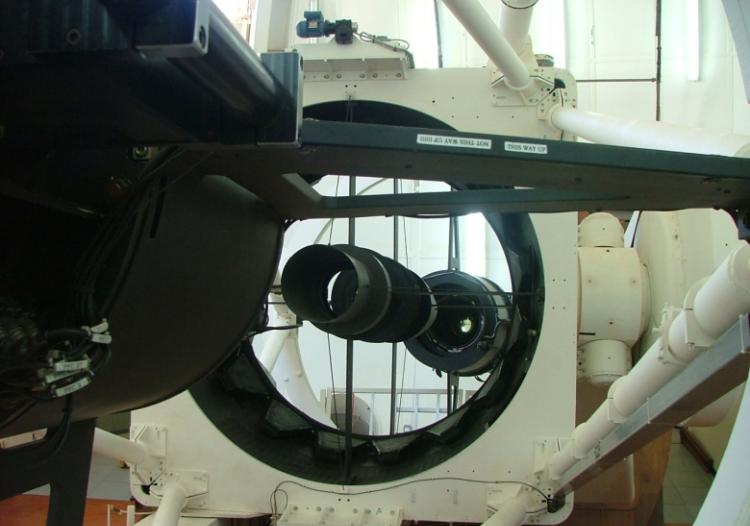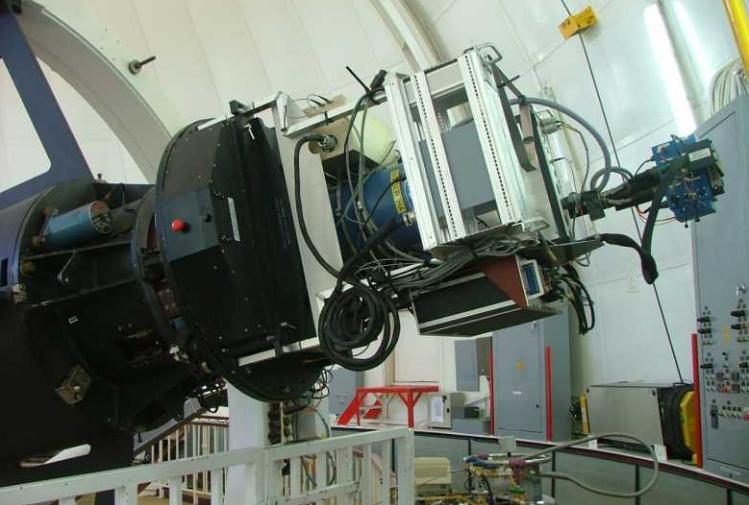 Click here to have a look around the INT control room.