The WHT is an alt-azimuth mounted telescope and has four focal stations. A corrected prime focus beam of f/2.8 or an f/11 beam where the light path can be directed to either of the two Nasmyth platform enclosures via the Nasmyth mirror or directly down to the Cassegrain focus.
It weighs 190 tonnes and floats on oil forced under high pressure into the azimuth bearing. Large telescopes using alt-azimuth mountings only became viable when computer control was introduced as not only do both azimuth and altitude axes need to be driven at different speeds to achieve a sidereal tracking rate, but a third motion (image derotation) needs to be applied also. If this is not done, trails will be seen on the image recording medium (CCD, film plate, etc) due to field rotation in that the mounting is not aligned to the pole. To overcome this, the WHT uses two image derotation systems. The Cassegrain and prime focus turntables move at the correct rate to remove this effect thus the instruments themselves are slowing rotating with time. In the case of bulky fixed instruments on the Nasmyth platforms, derotation optics mounted on a small turntable present a corrected beam to the instrument/detector.
The WHT is still currently the largest telescope at the ORM, but will soon take second place once the 10.4 metre GranTecan is commissioned. When the WHT came into operation in 1987, it was ranked the third largest telescope in the world after the 6 metre Russian telescope and the 200 inch (5 metre) Hale telescope at Mt Palomar, California.
On a historical note, it was also the last telescope that the Newcastle firm of NEI Grubb Parsons would build. This company with its roots in the 19th century had supplied many observatories around the world with their instruments and its association with the RGO had lasted for almost 100 years.
During the commissioning phase in 1987, I had the rare opportunity to visually observe using this telescope! We fitted an eyepiece on to a frame at one of the Nasmyth foci and seated on a chair (like as in the James Nasmyth engraving) we directed someone in the control room via radio to move the telescope to various objects. For me without doubt, viewing Saturn through a 4.2 metre telescope was an experience I'll never forget. The detail was incredible like seeing a plaited structure within the rings and small moons lying very close to the ring plane. Remarkable...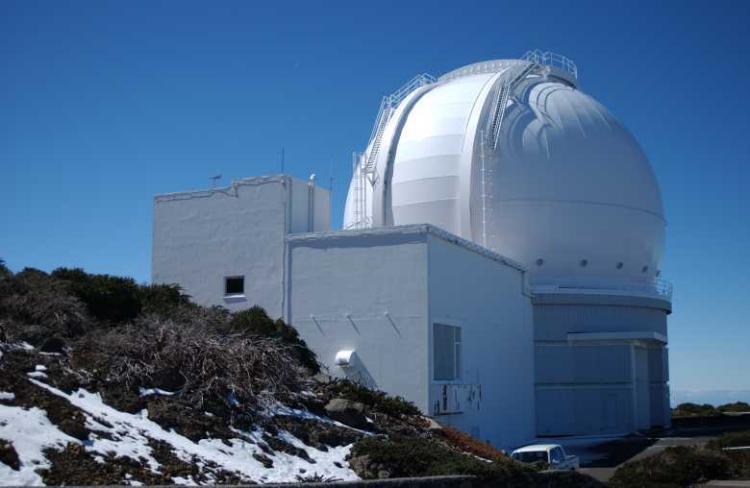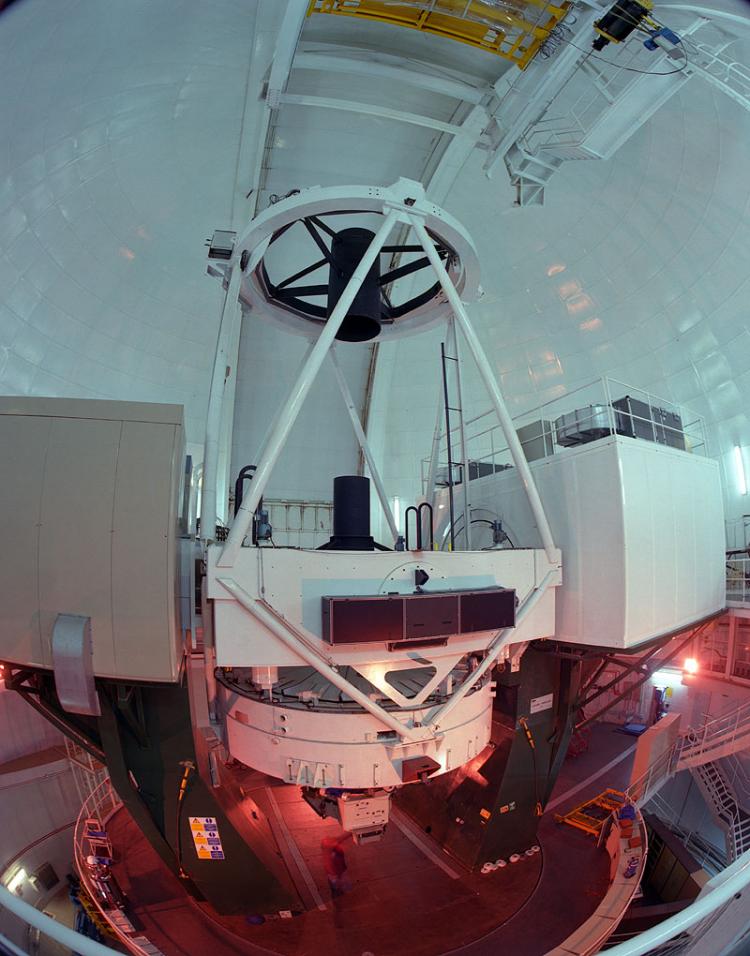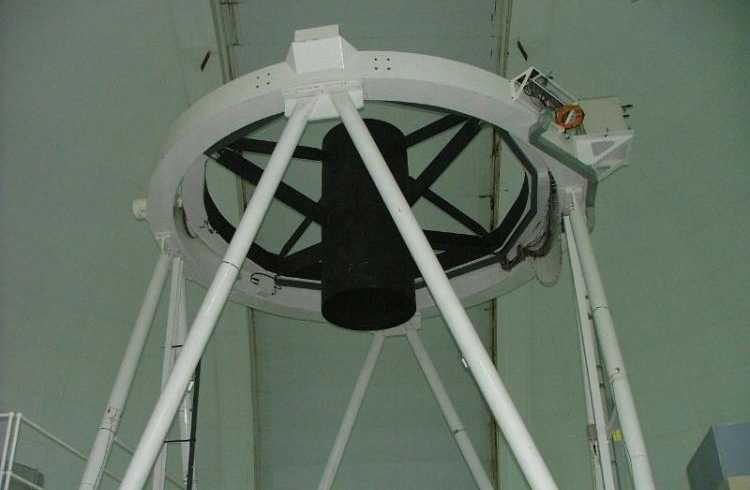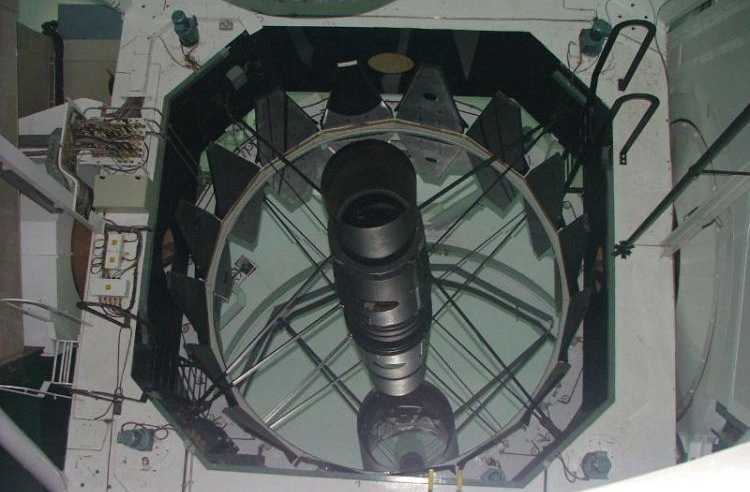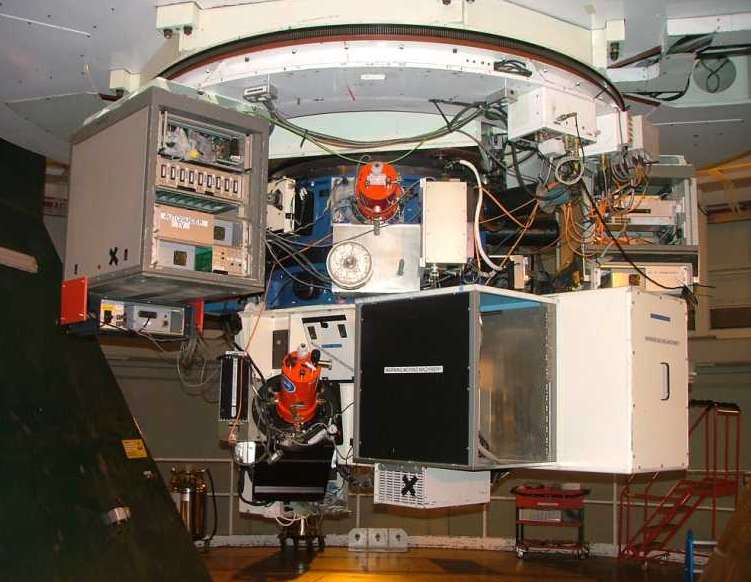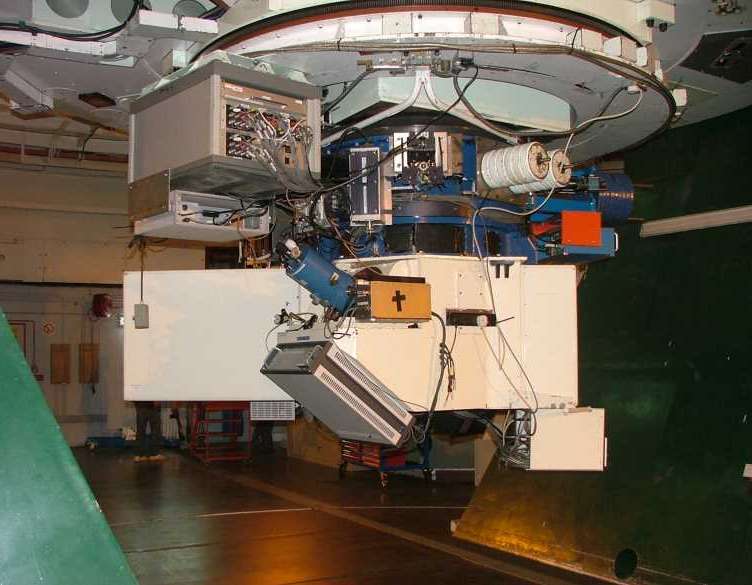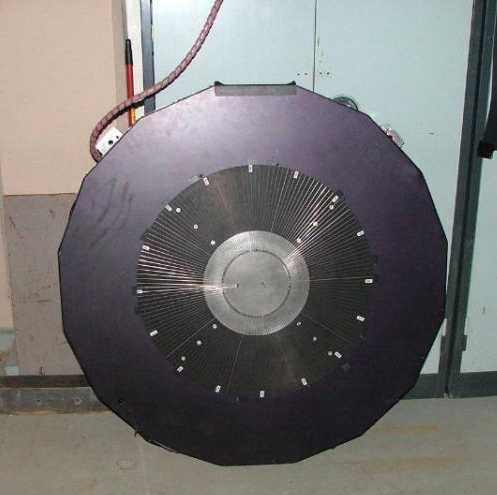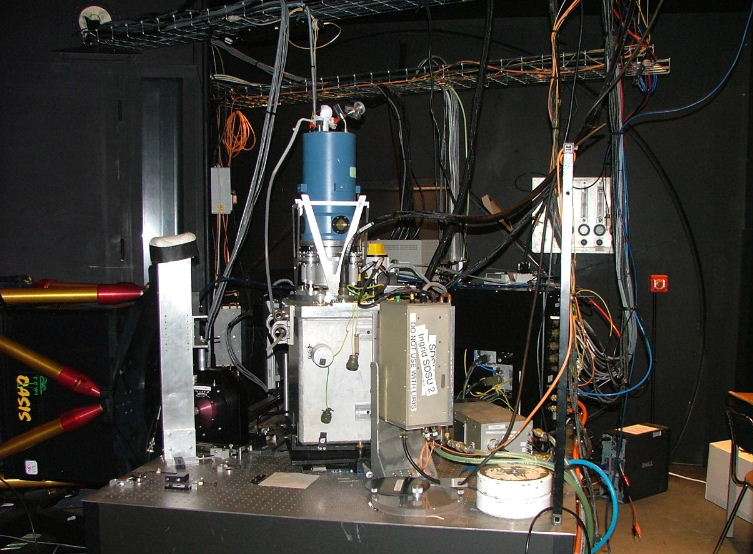 Click here to have a look around the WHT control room and aluminising plant. (Coming soon)