I think we first started rehearsing in Guy's garage in March 1998. Our first gig was in September that year at the Club Nautico in Santa Cruz where we played as a support band to Top Sesenta. We should have got paid for this gig, but we never did!
During that summer, some friends came over from the UK and kindly brought over the gear that I'm using. The short scale bass is a FENDER MUSICMASTER and was loaned to me by a mate, Pete Simmons. The amplifier is a Marshall Super Bass 100 (which I still use) and the cabinet a PEVEY Black Widow with a 15 inch loudspeaker.
CHRISTMAS PARTY IN GUY'S GARAGE - Early Dec 1998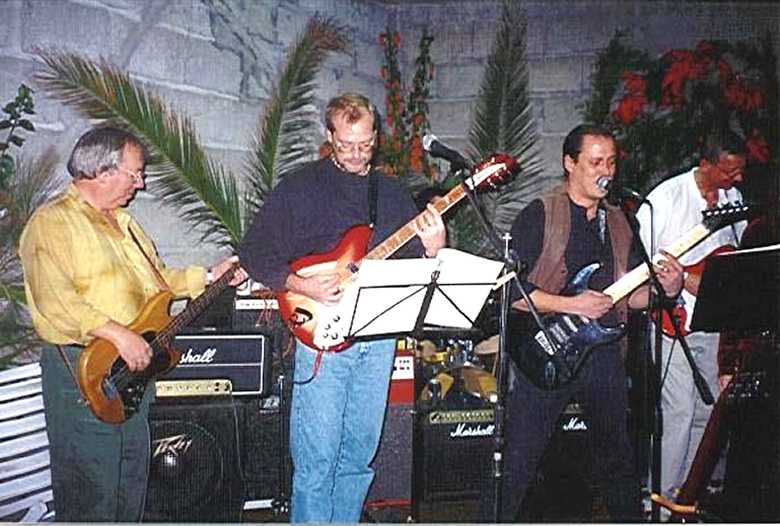 The original line up. Left to right : Me, Renee, Alan and Guy (with Carlos somewhere behind)!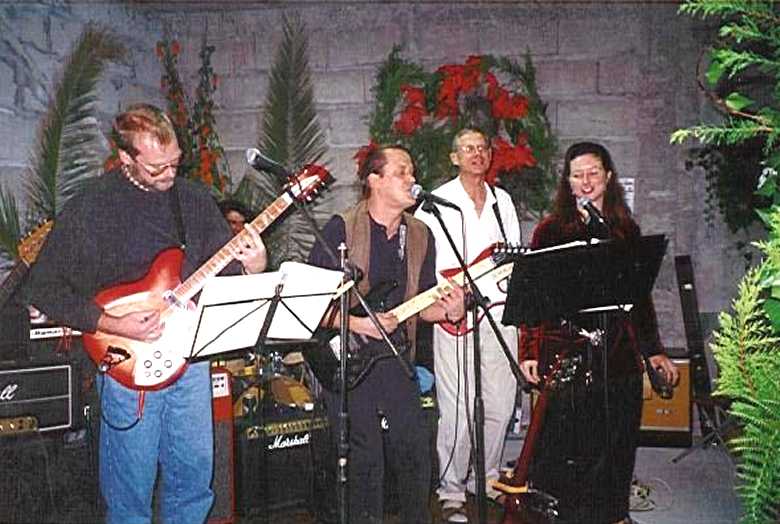 Now joined with Jackie (from Austin, Texas) who later came into the band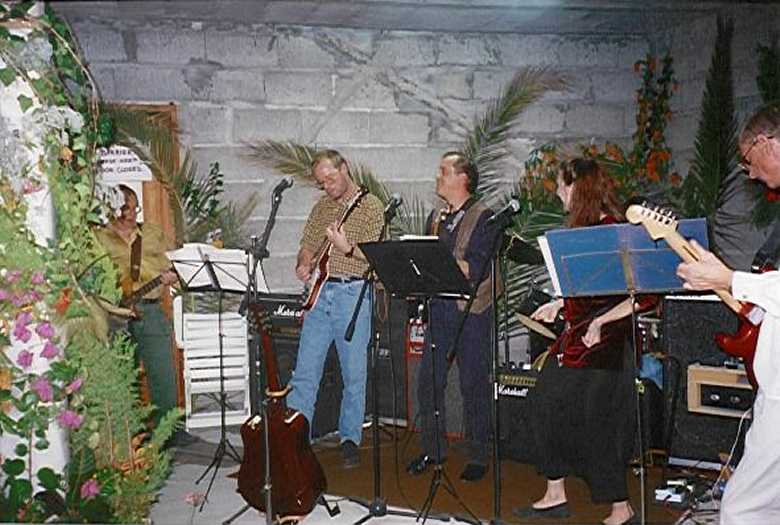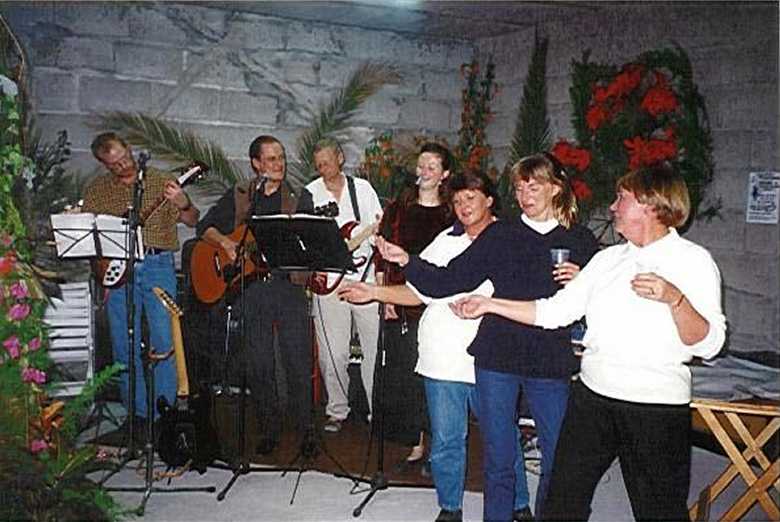 Well... At least someone liked the music :-) I even recall the song... Phil Colin's 'Another Day in Paradise'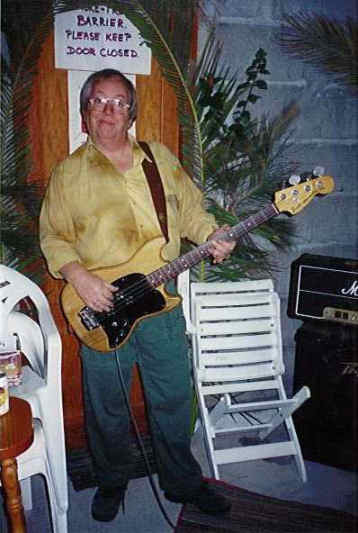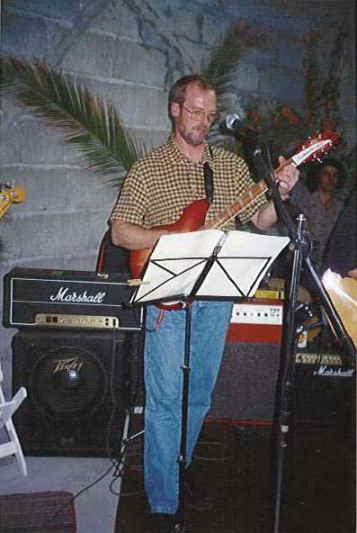 MAY 1999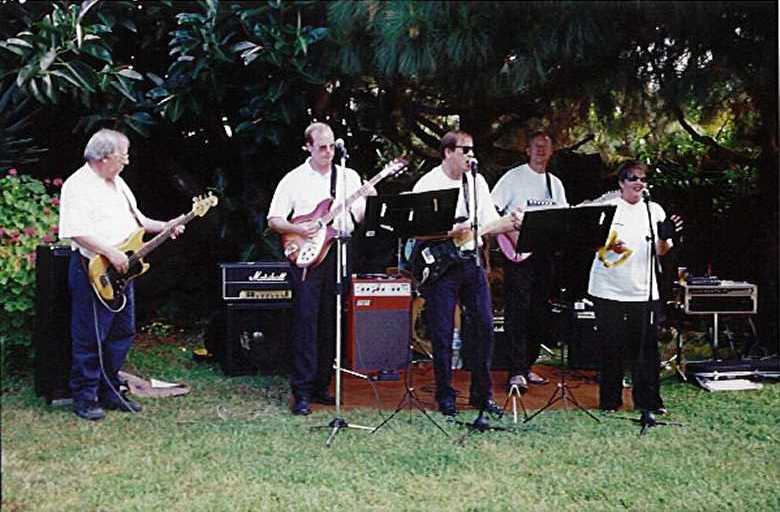 Alan's '10 years on La Palma' garden party with Hilary Watt (our wee Scottish lass) now in the band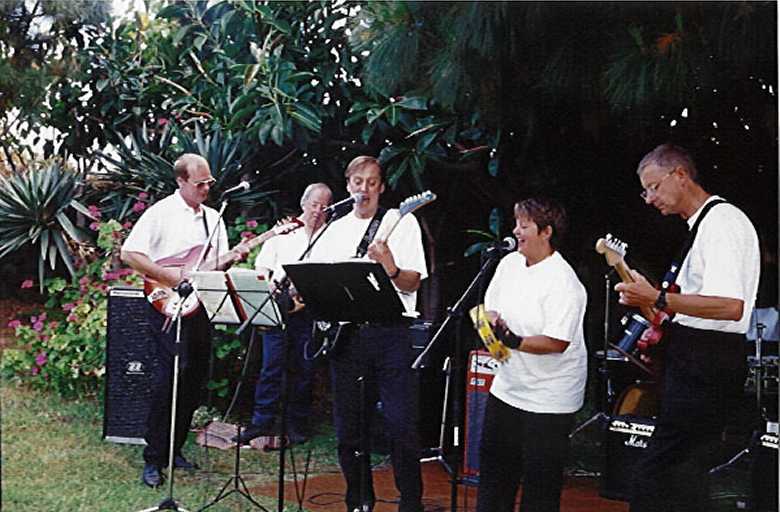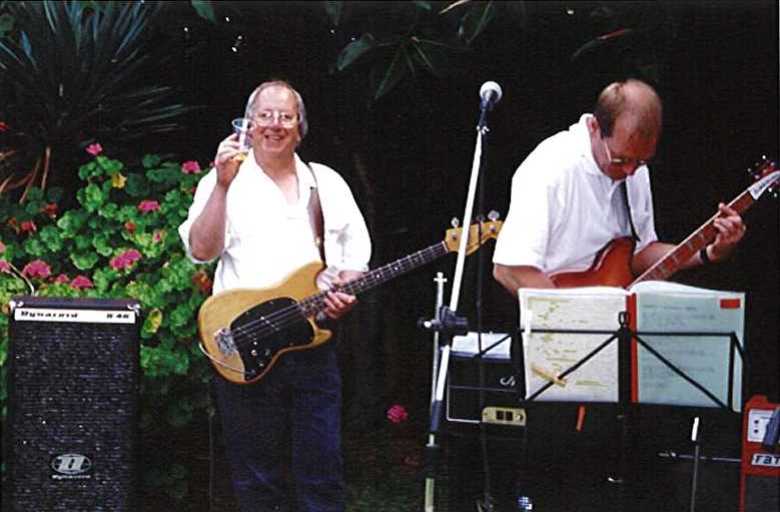 Reckon its time for another beer :-)