In 1999/2000 there were more changes. Due to our rehearsal time gradually being whittled down at Guy's place and that only monday nights were convenient for him to rehearse, I suggested to Renee that we moved the gear into his garage to give the band more flexibility and is where we still rehearse to this day. Not a popular decision for Guy as after a few months he dropped out of the band which was a pity as it was he who brought us together.
Shortly in came Jackie Abbott (a Texas gal) on vocals to give Hilary some moral support and Patrick Moore; the eldest son of one of the observatory engineers and lead guitarist 'supremo'. With Patrick the band climbed to new heights performing great numbers like Led Zeppelin's: 'Stairway to Heaven' and Metallica's: 'Nothing Else Matters'.
GIG IN SAN PEDRO (5 Feb 2000)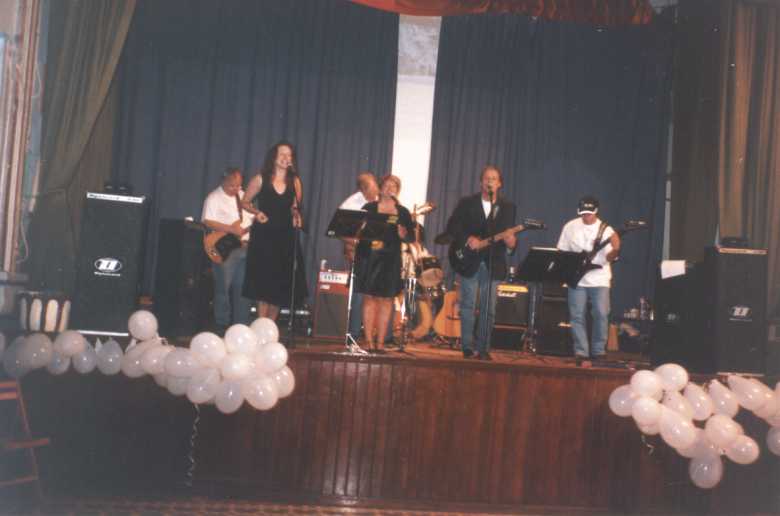 The first time we played on a 'real stage'. A good gig, but the acoustics of the hall were terrible!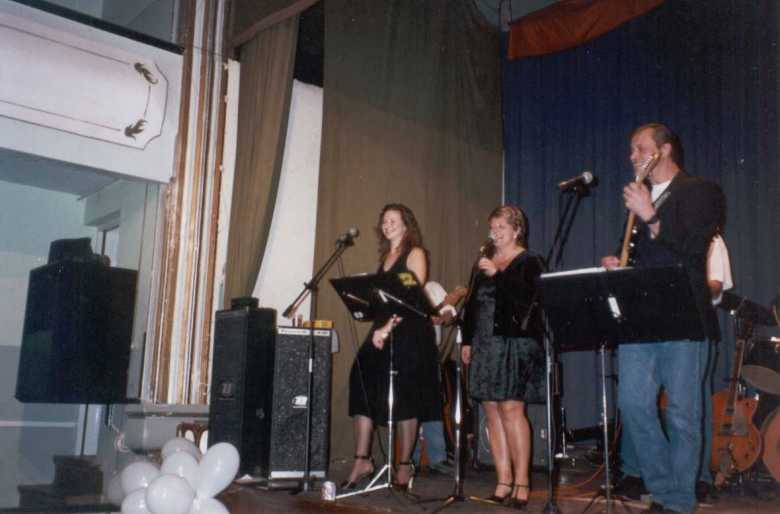 Jackie, Hilary and Alan (the vocal front line)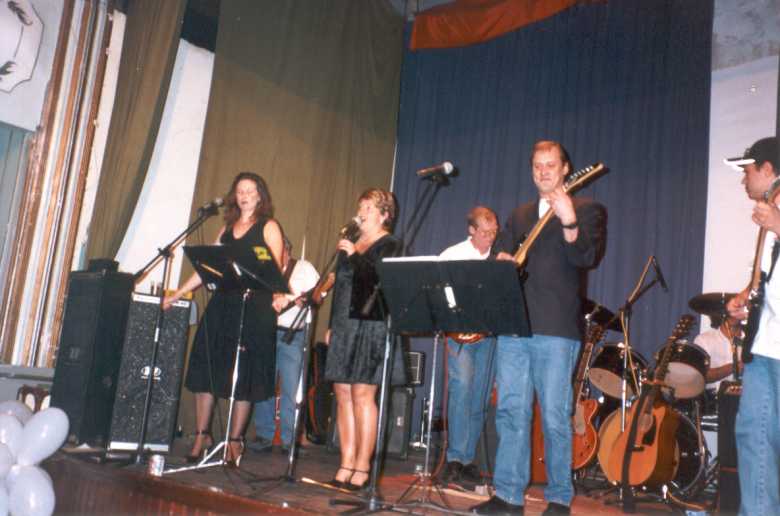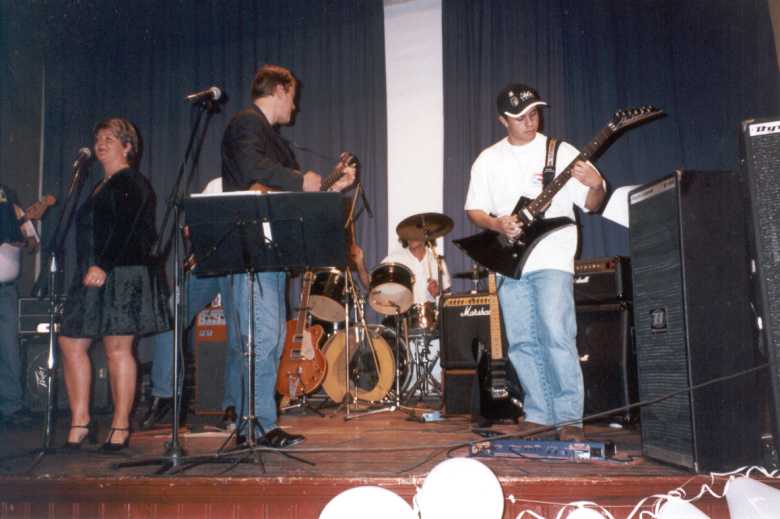 Alan probably telling Carlos to slow the beat down (not the first time :-)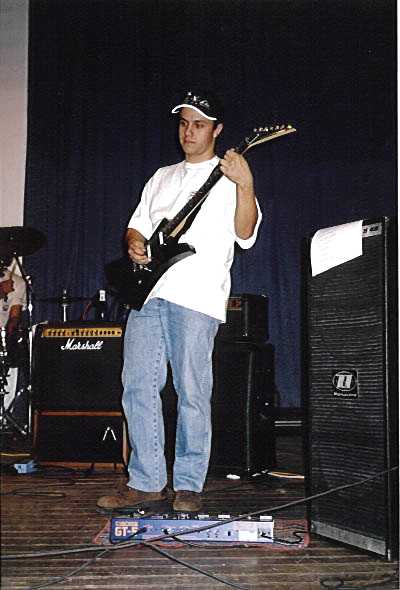 Patrick... 'Laying down' a great solo!
SANTA CRUZ TENNIS CLUB (25 Feb 2000)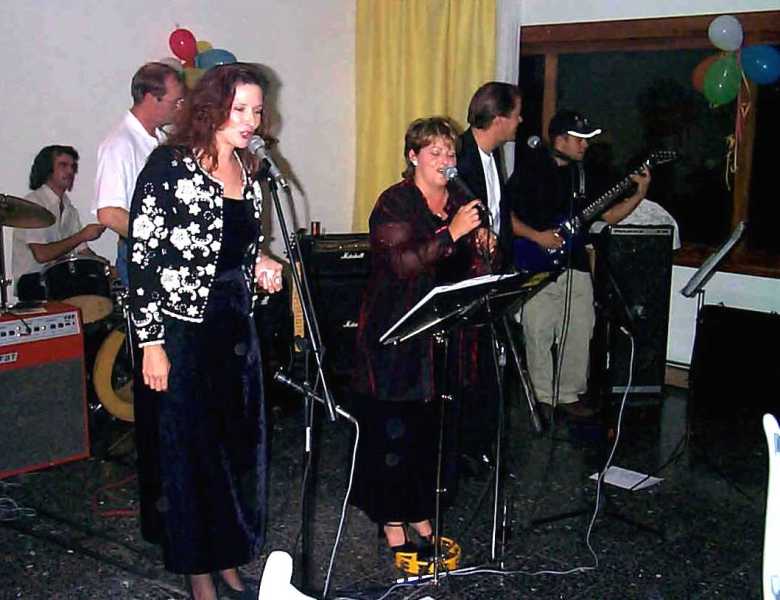 This was Hilary and Ken's 'leaving bash' as they were returning back to the UK the following week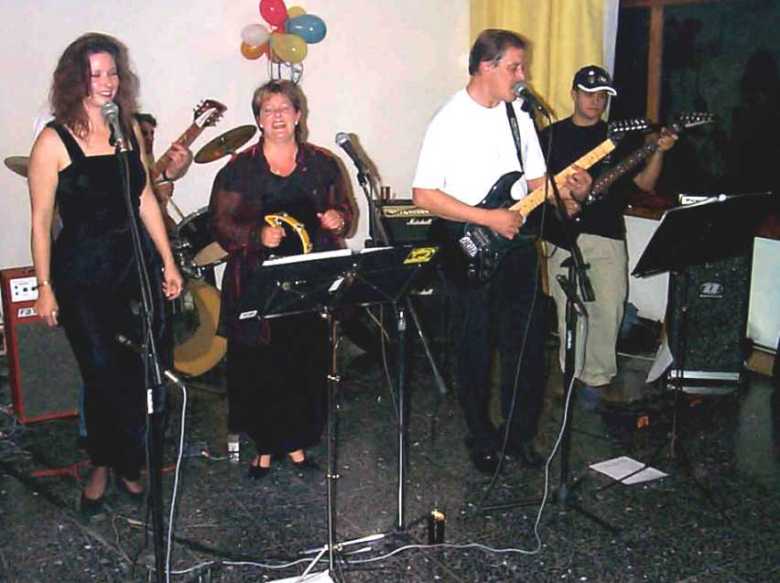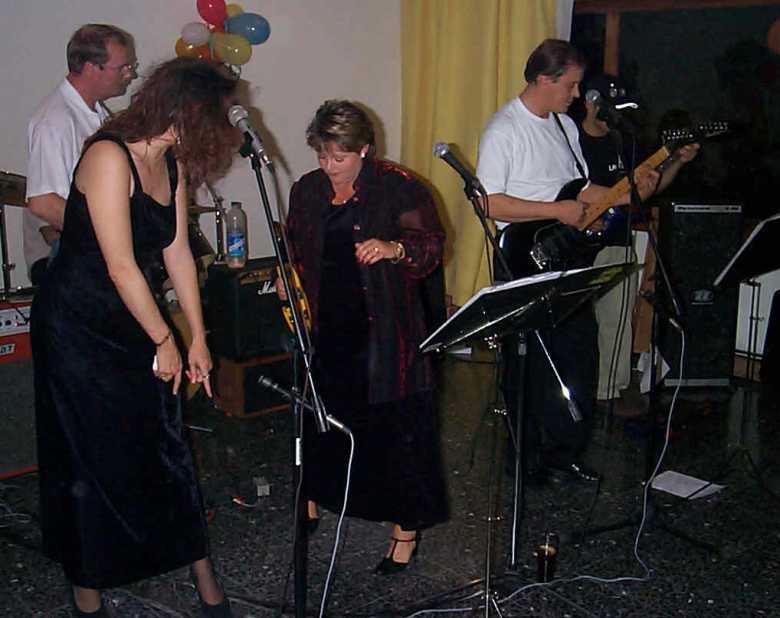 "Be careful Hilary and don't step on the cables!"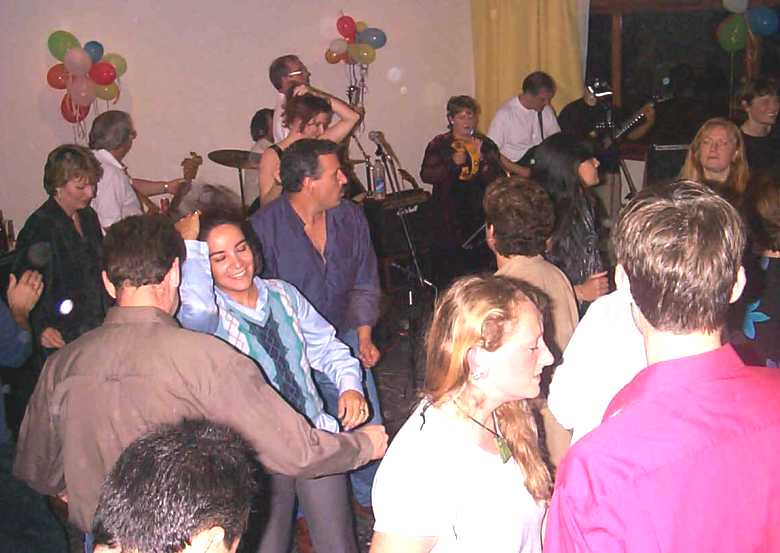 Just to prove there really was a crowd (and a big one too) that night!
SCOTT HUNTER'S LEAVING PARTY (April 2000)
Shortly after Hilary Watt returned to the UK, in stepped another Hilary. The gig below was probably the first we did with her. Patrick had started his studies (and later a 3 year degree course in modern music) at the Guitar Institute in London, but occasionally managed to fit in a few gigs with us during his summer/winter vacations.
I see also that I'm now using the Marshall 2x 12 inch bass reflex cabinet (circa 1970's) which I obtained locally. This cabinet is much easier to transport than the Pevey and of course matches the Marshall Super Bass 100 head.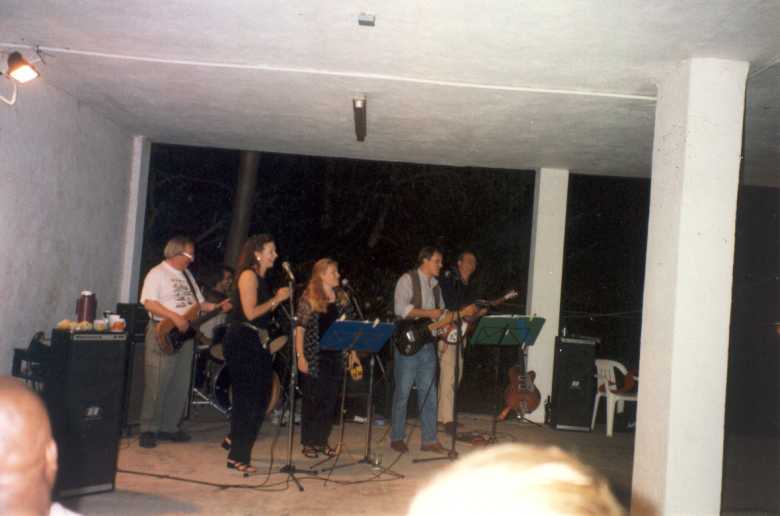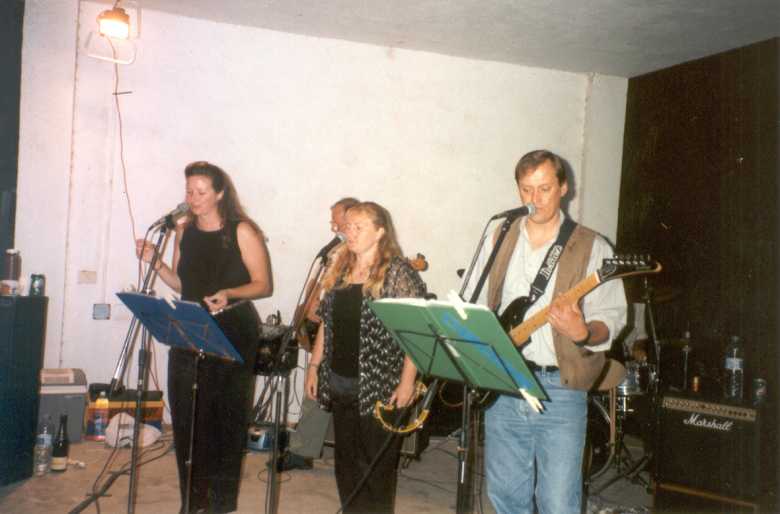 The new vocal front line up with Jackie, Hilary Gray and Alan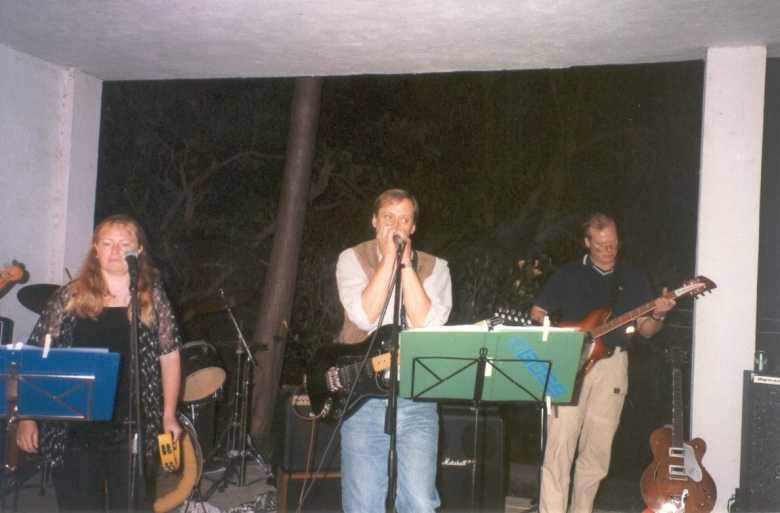 Alan on the harmonica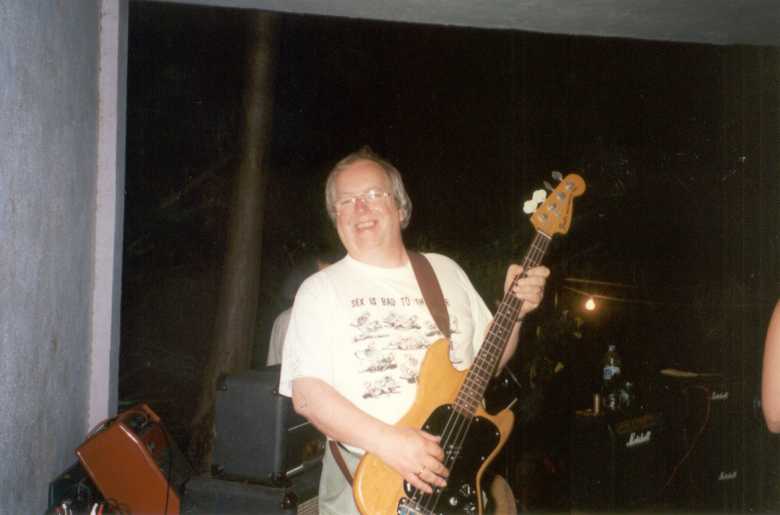 Me posing in my 'Sex is bad to the Bone' T shirt :-)