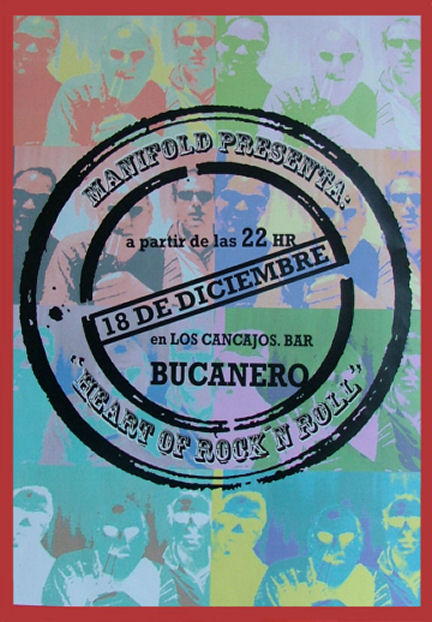 Here we are again playing in what seems to have become a regular venue for Manifold - the 'Bar Bucanero'.
When I first wrote this page, I wasn't sure if there was a poster made for this gig, but by luck I come across it at home. Very nice it is too! Alan calls this the 'Andy Warhol' poster. I must admit it is a bit like Warhol's art from the 1960's and using the photo of Renee, Alan and me from the 2006 Manifold web pages.
Who actually took the photos at this gig I can't remember. One of the problems I have in putting Manifold webpages together so long after the event... This was a year ago!
Fortunately, modern DSLR cameras write a file header to the image so its possible to retrive the date and the time the photo was taken. A good thing as I had no idea when we played this gig!