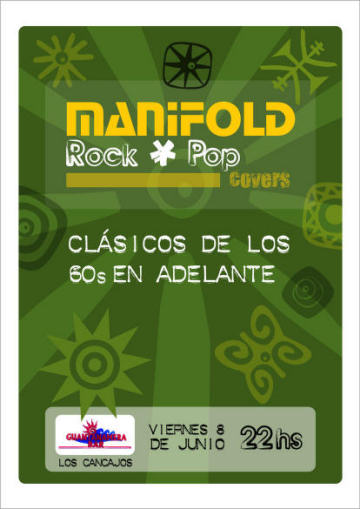 Well, I thought it wouldn't be too long before Manifold were back again in a new incarnation. You just can't keep a good ol' rock n'roll/kick-ass band down, huh :-)
I say a new incarnation, but the only change from the 2006 line up after losing Karianne and Richard is we are now joined by vocalist Mayra. Originally from Argentina, but she's now working in one of the bars in Los Cancajos; one of the tourist resorts on the island. This is where the live music action is and is good news for the band. As I've said before in these web pages, its so difficult to find gigs on La Palma and playing in Los Cancajos is ideal being so close to where we all live.
Our first gig this year was in May and playing at a wedding (no photos unfortunately), but this was a good morale booster for the 'Guantanamera Bar' gig. Its been some 6 years since we last played here and it was good to be back. In the past (and with a line up of eight in those days), we squeezed into the covered area near the entrance, but this time we set up at the back of the bar which is open to the sky. A good job it didn't rain as it once did at a previous gig!
Surprisingly, the overall sound was phat and crisp and not 'mushy' as its been at some other venues. A good gig to play and hopefully we'll be back again soon...

GUANTANAMERA GIG (8 June 2007)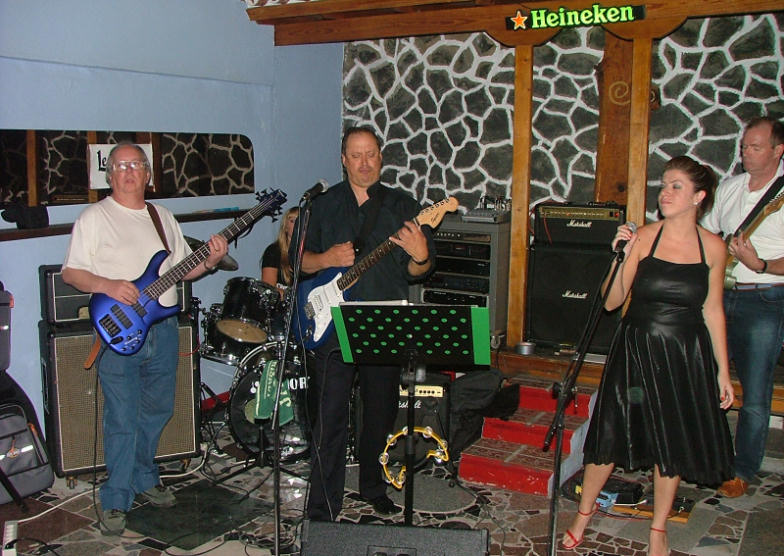 Manifold '7' line up. L to R: Me, Carla, Alan, Mayra and Renee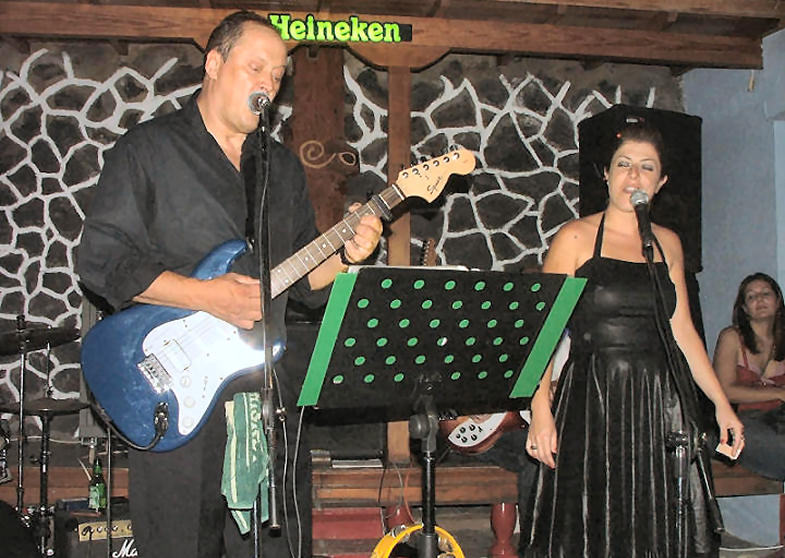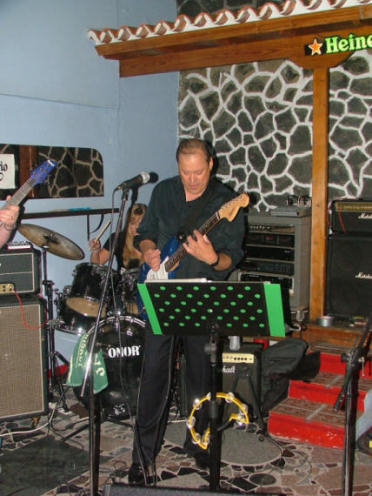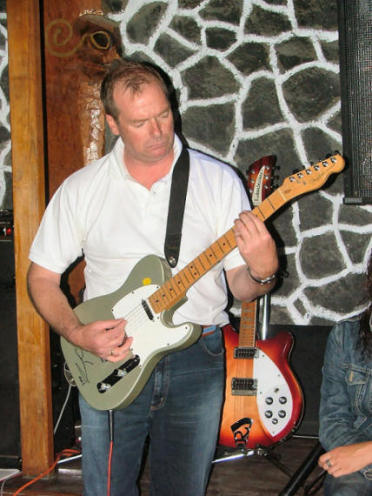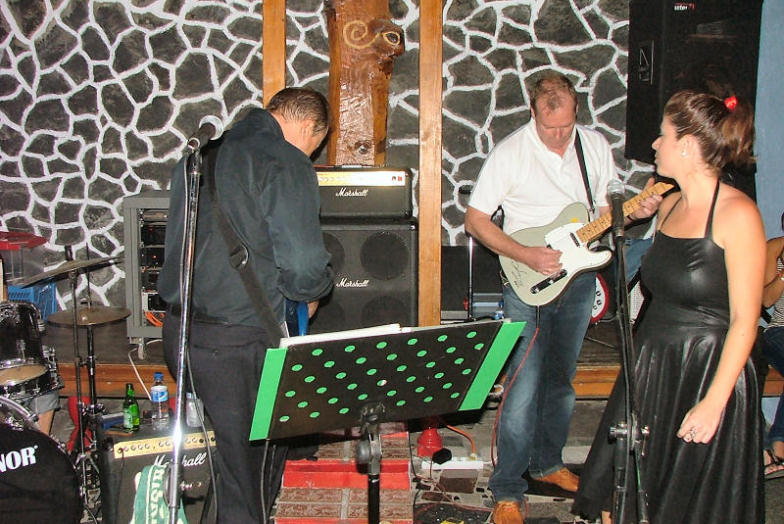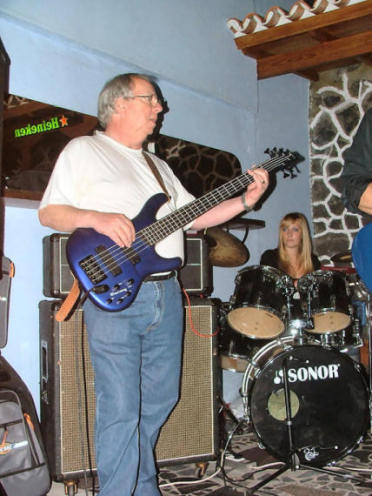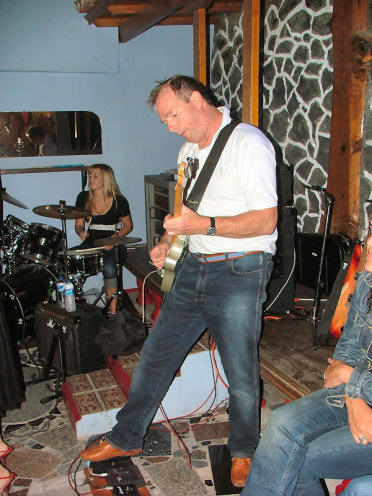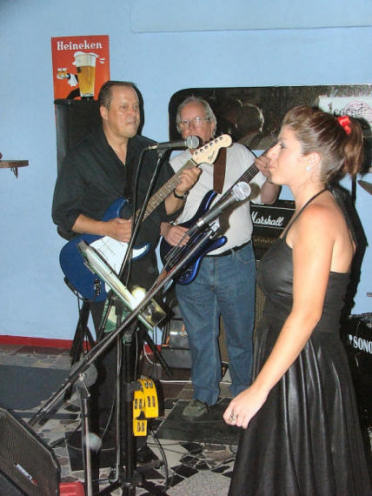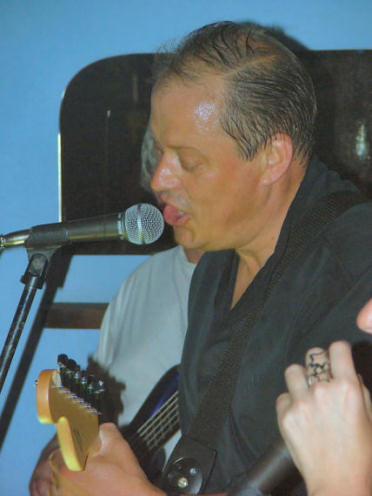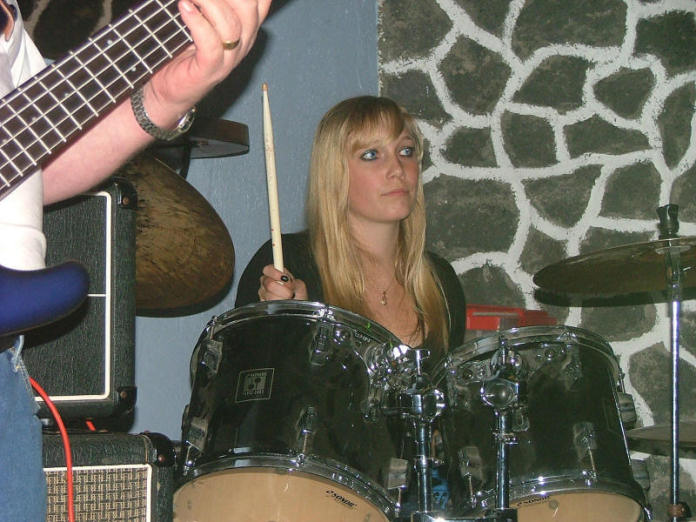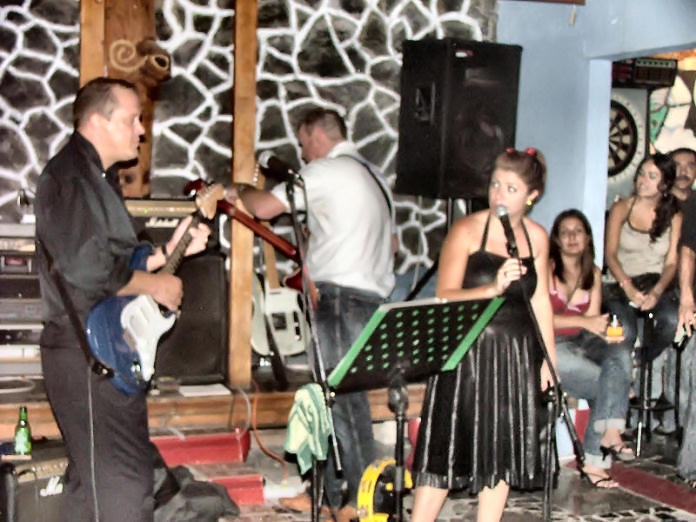 An amusing photo taken between numbers - Mayra looks somewhat apprehensive !!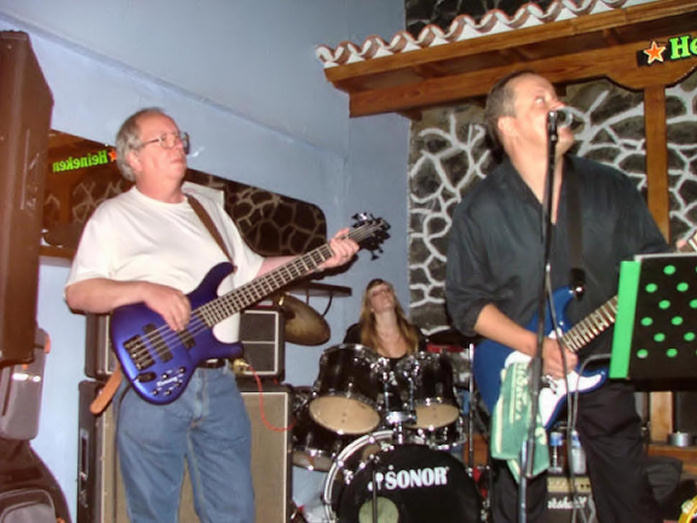 We're probably looking across to Renee for the cue to finish the number!
And some Manifold fans in the bar that night!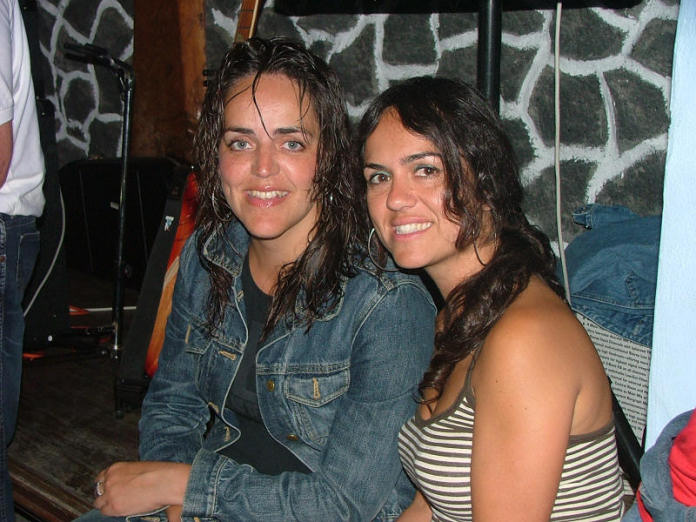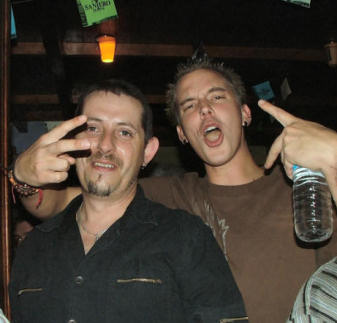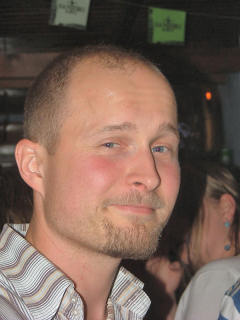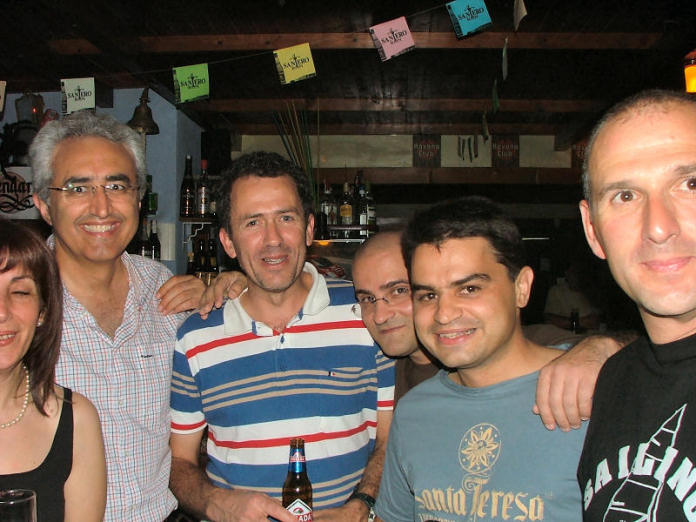 Photo credits: Olivier Martin