This venue was a new one for us. This bar (formally called RUMBOS) reopened the night we played as ODISEA. This bar is just along the alley from Pepe's Disco and was a lot smaller than our other venues in this locality. Getting our equipment into it was quite a task (as it always is) when playing in the small tourist resort of Los Cancajos. Its a labyrinth of alleys with bars, restaurants and shops at different levels, so we park as close as possible then carry the gear the rest of the way. A pity we can't afford a 'Road Crew' ;-)
As this was in July, it was very hot and when the bar staff arrived and opened up the place, the heat inside the bar was incredible! To make things worst, the air conditioning unit wasn't working, but this was eventually sorted. As can be seen in some of the photos with perspiration running down our faces, this place was somewhat of a 'sweat box' and with not much room available was not a comfortable gig to play. However, it was a great gig all the same as you'll see in the photos.
There were some hundred photos taken at this gig! Carlos Gonzales, our drummer for many years came along to see us. Using my camera, he took what in my opinion are some of the best photos of Manifold to date with most of them coming out perfectly. It was quite a job making the final selection of images to put on the webpage! My thanks go to Carlos... Nice one :-)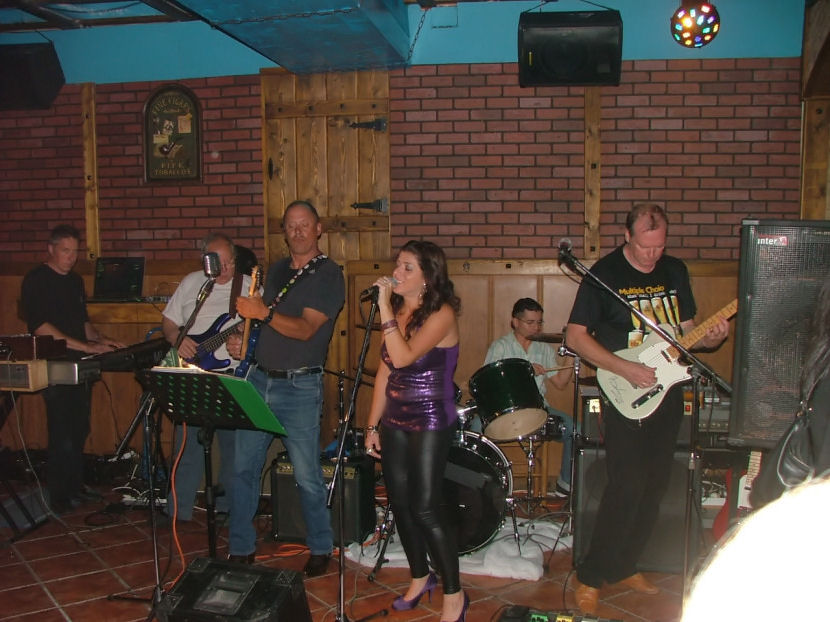 3rd July 2010 gig: L to R: Anton, Me, Alan, Mayra, Edgar and Renee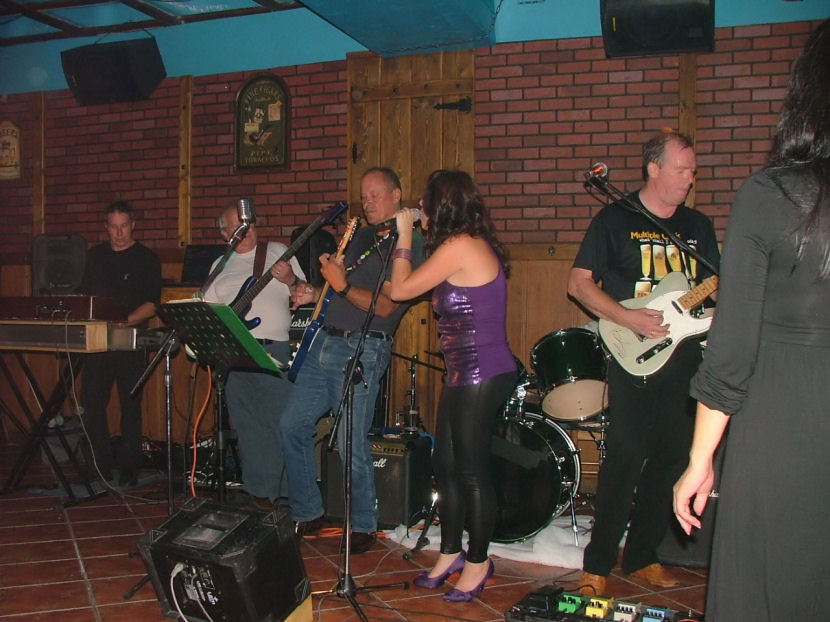 Alan's 'Laid Back' style of playing shown here !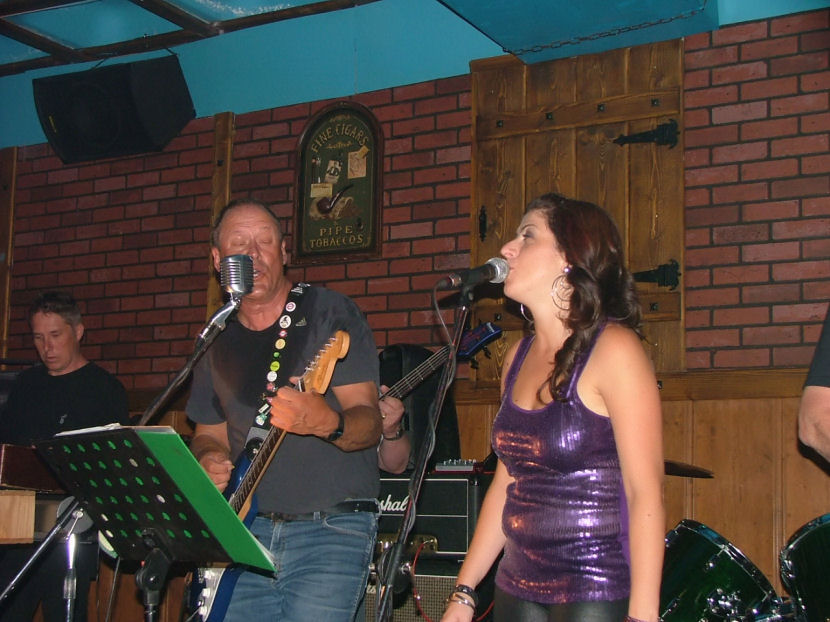 Alan and Mayra harmonising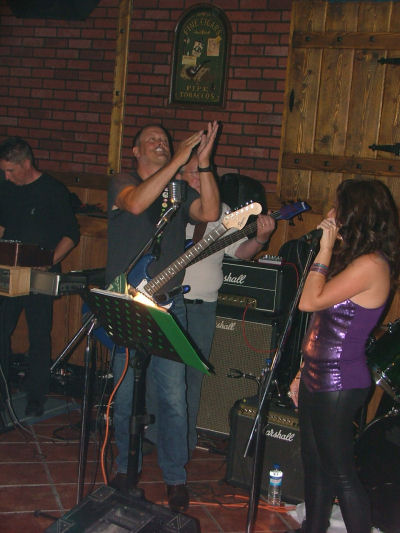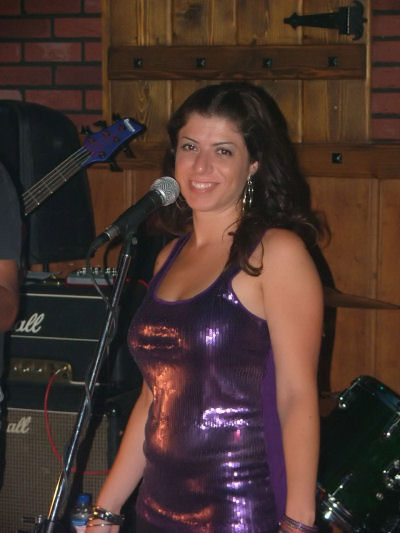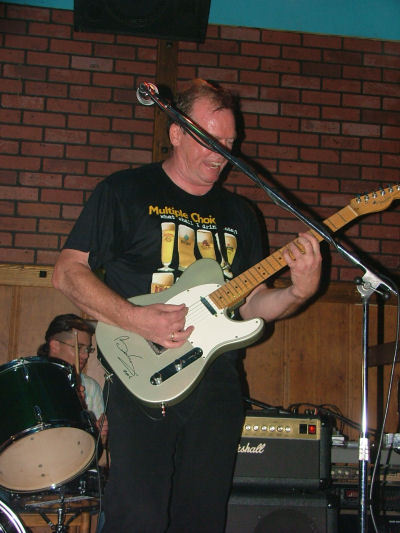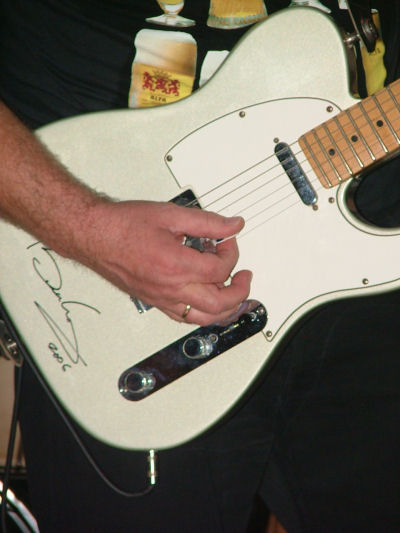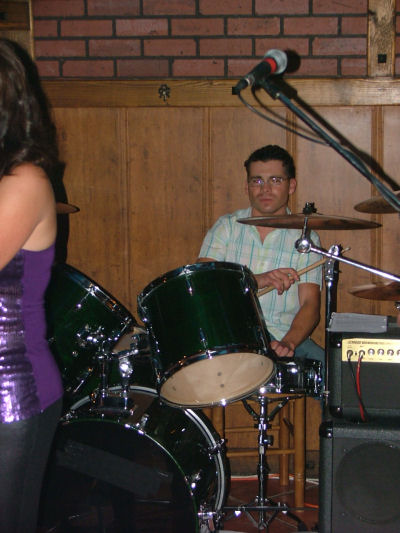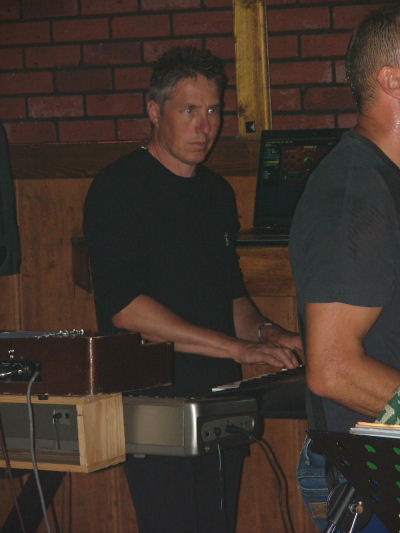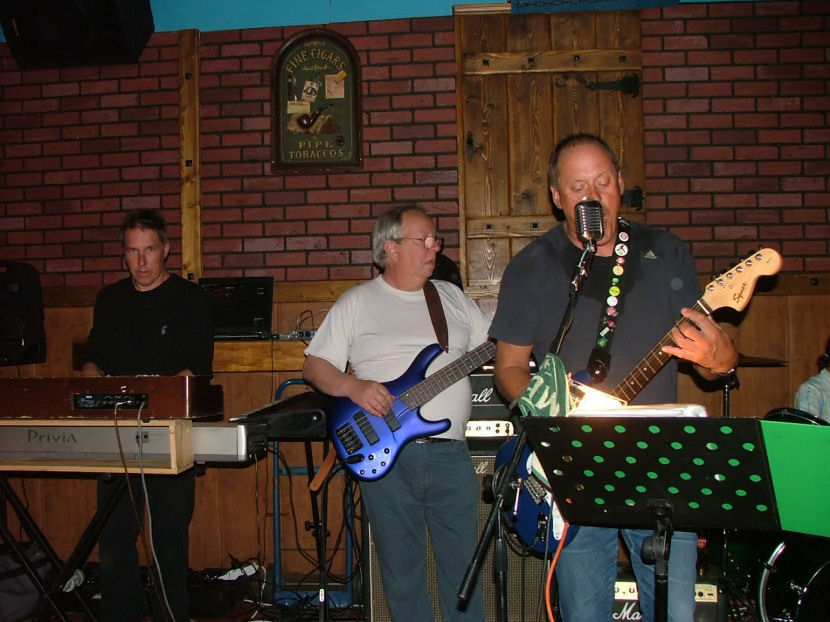 You can see who's the 'professional' in this band? Anton doesn't need to look at the keyboard !!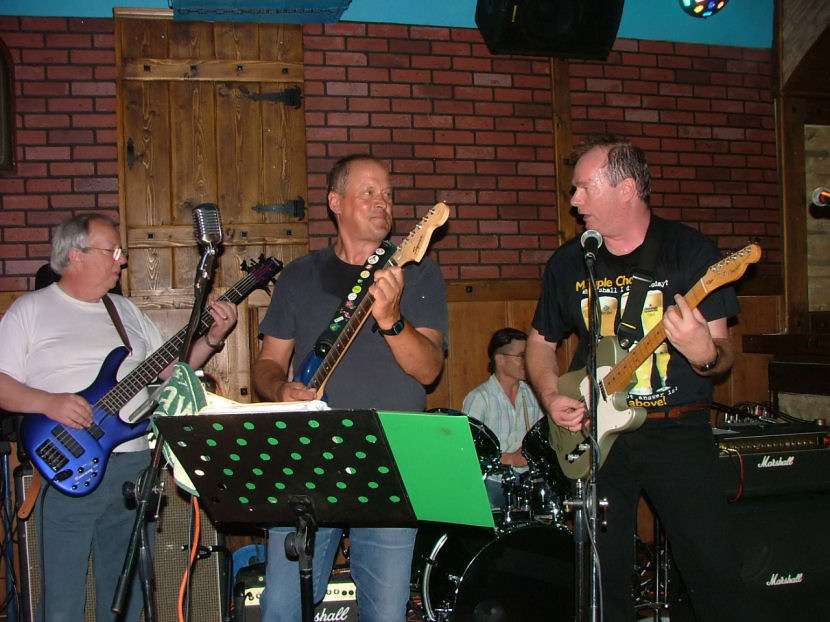 I just luv the expression captured on Alan's face in this image! Nice one :-)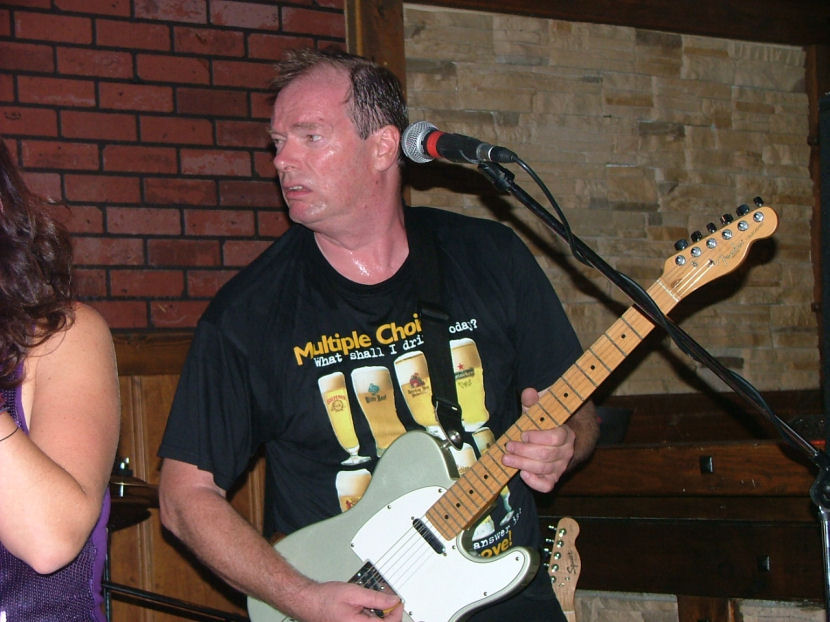 It was certainly hot playing in this small bar as can be seen in this photo of Renee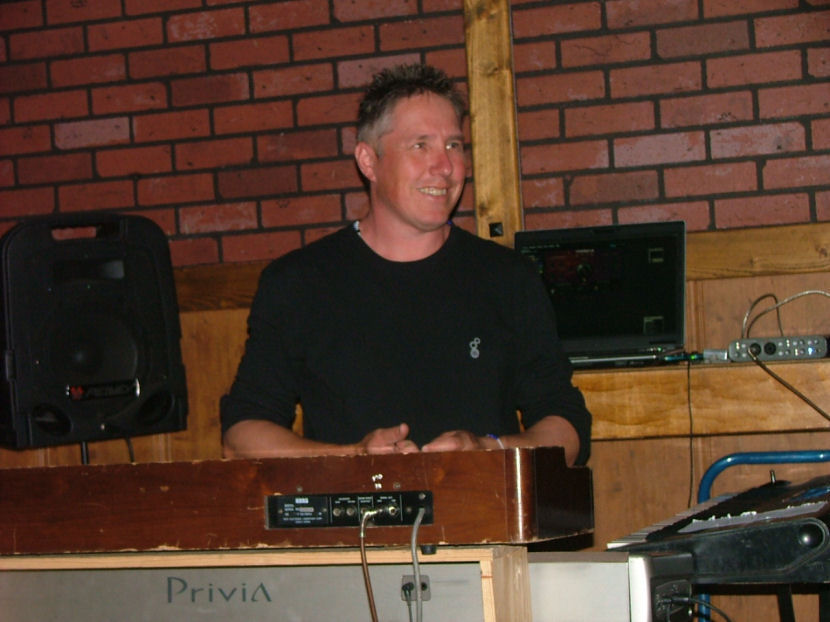 However, the heat in the bar doesn't seem to bother Anton !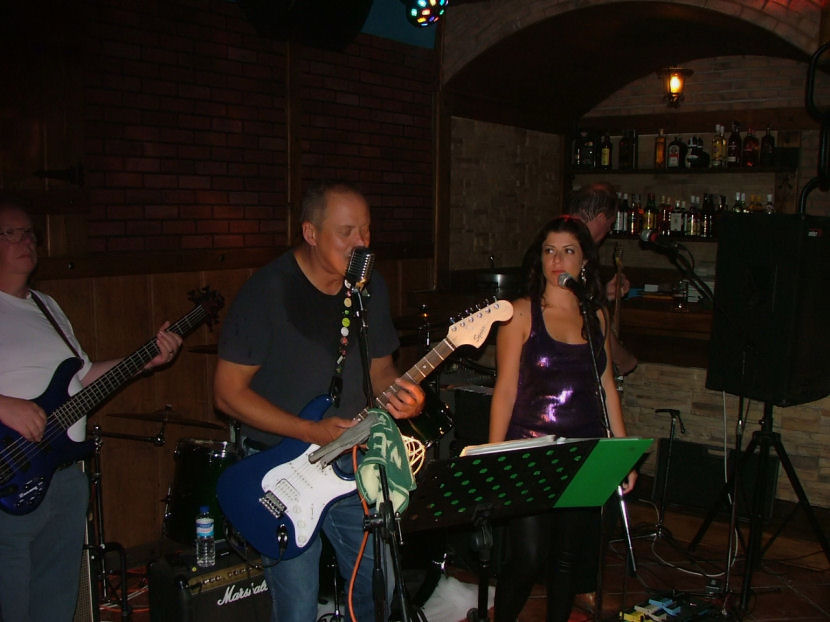 Although not that obvious in most of the photos, were were playing in semi darkness. This photo shows it well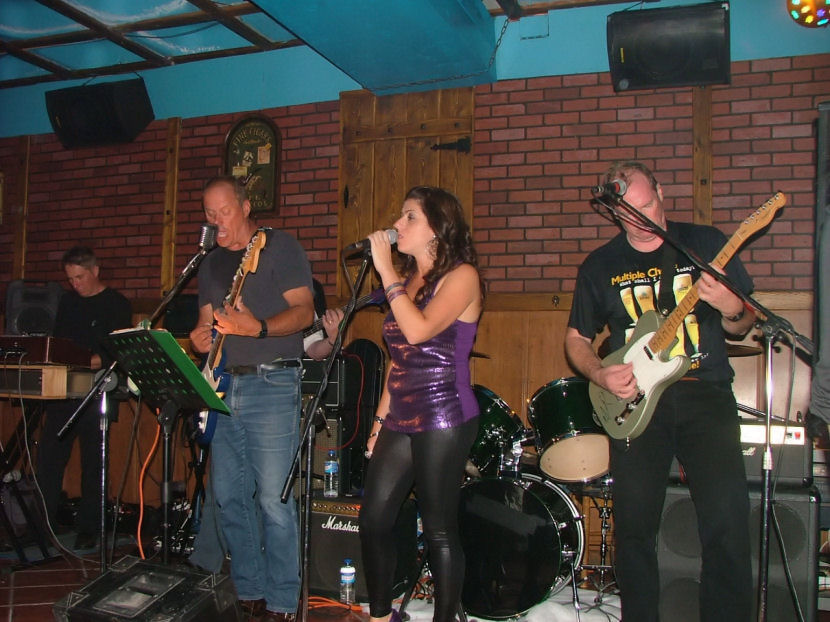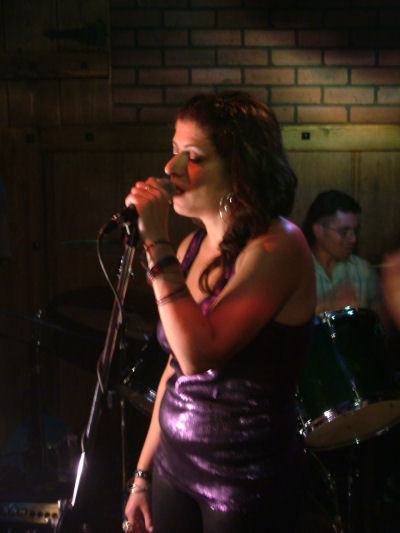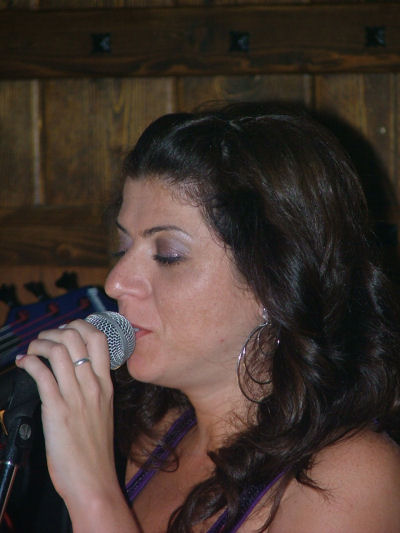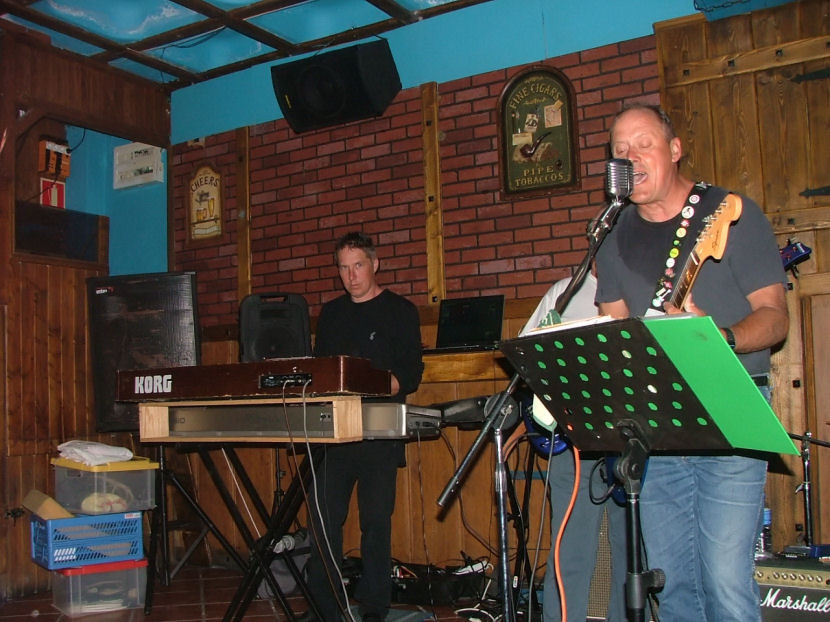 A great shot of Anton with his keyboards (and the band's cable boxes) !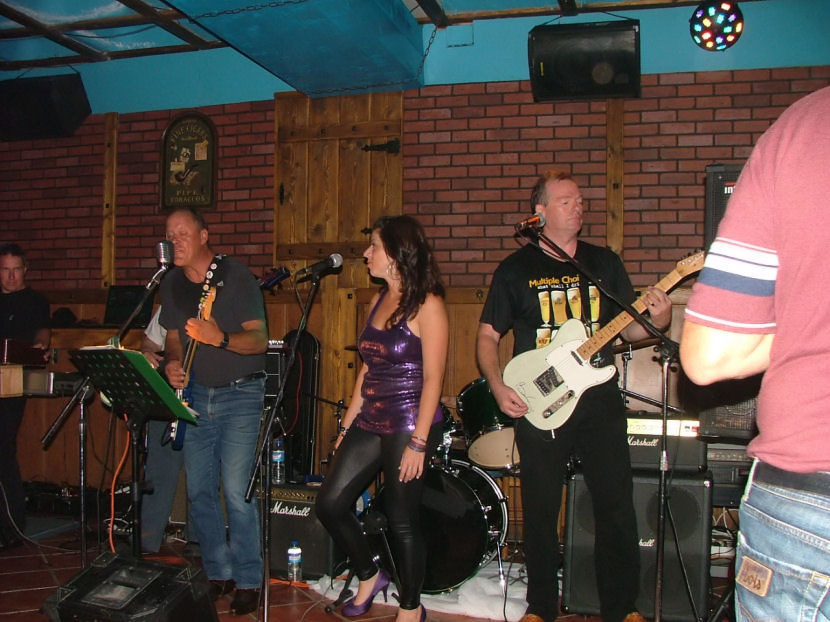 ... and the band plays on !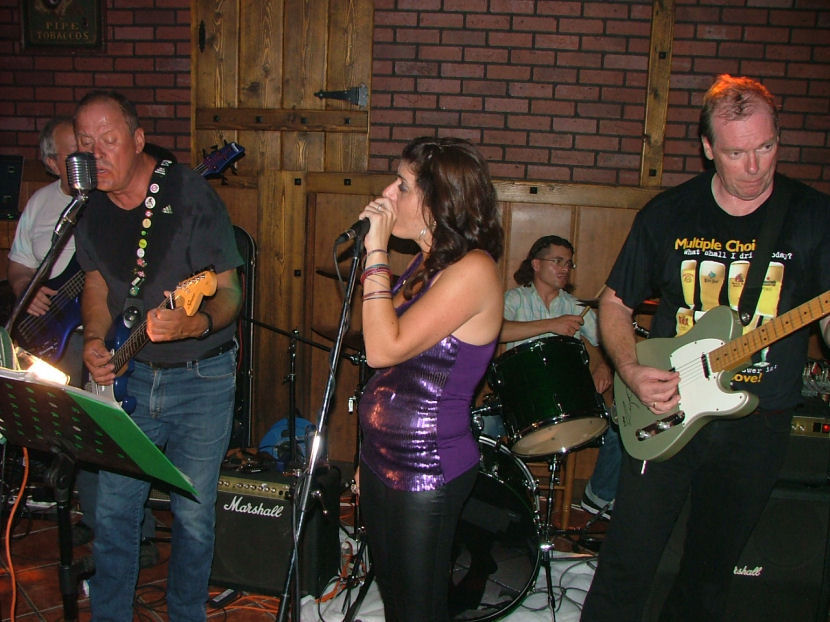 ... and on some more! Something has obviously caught Renee's attention ;-)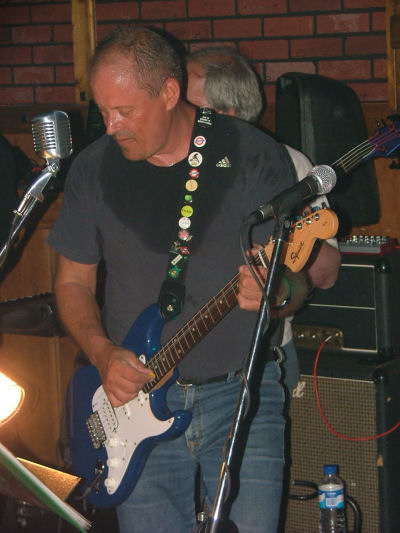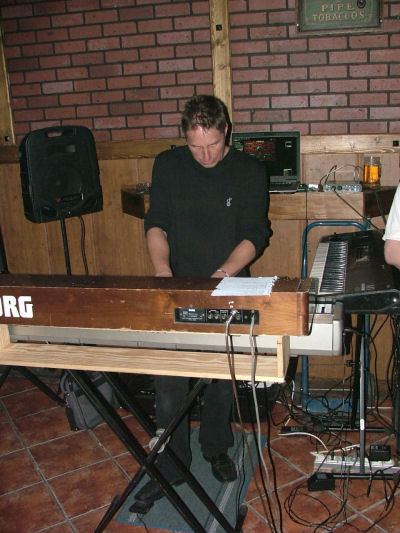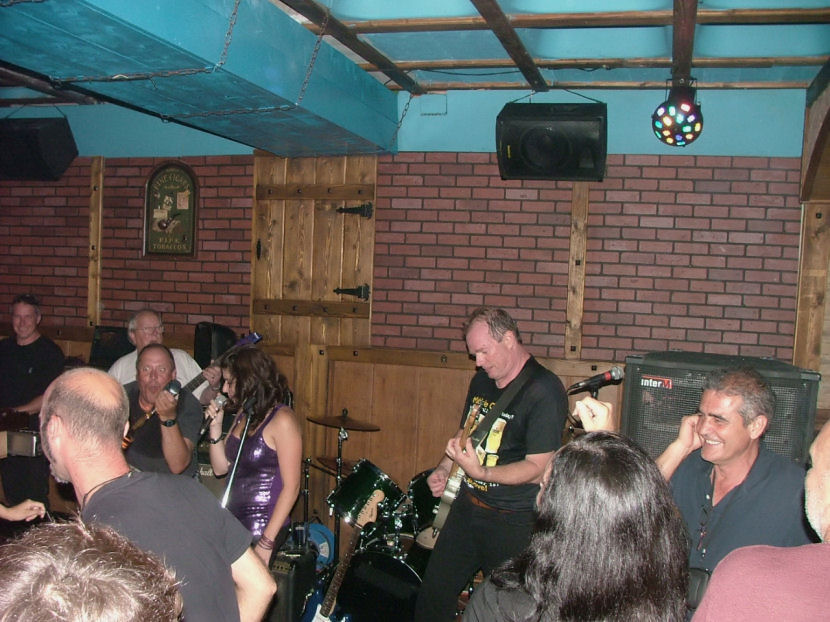 Must be our final number - Probably Nirvana's "Smells like Team Spirit" with Alan doing his Johnny Rotten impersonation :-)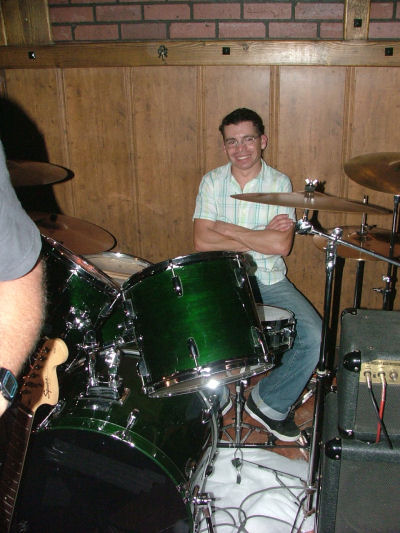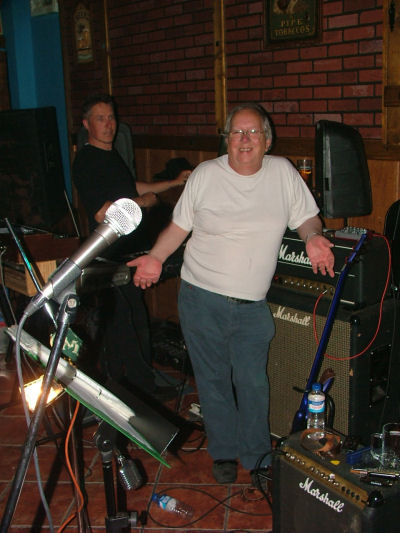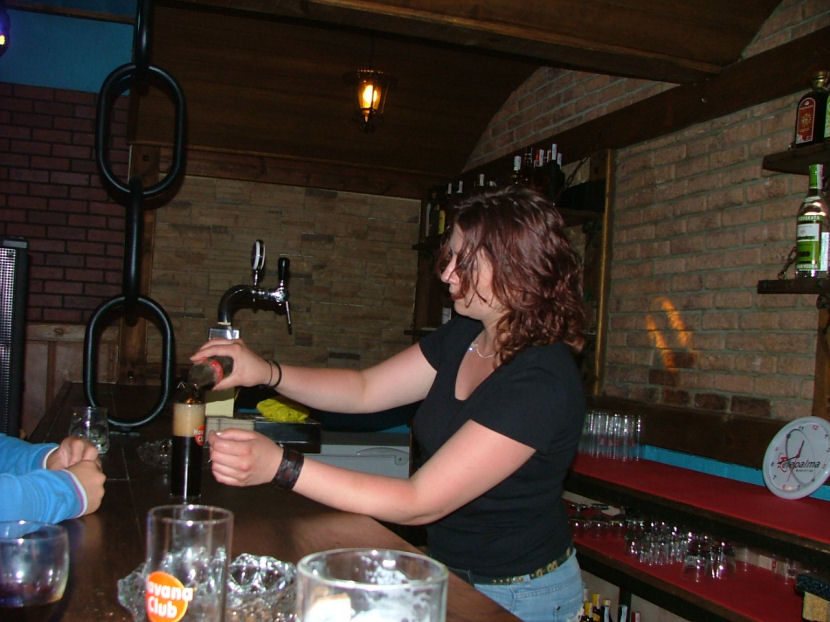 Lets get to the bar! Just what you need after playing a 'kick-ass' gig in a hot house :-)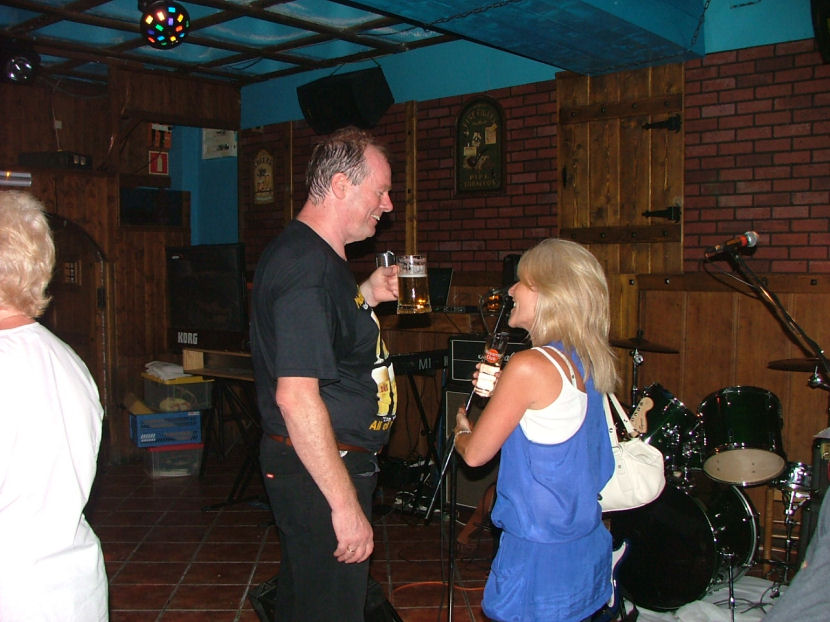 Renee enjoying a well earned beer chatting with Sara (Alan's then wife to be) !
Photo credits: Carlos Gonzales