Manifold has once again changed its line-up! Due to work commitments and other interests, Mayra decided to leave the band. For some time she has been working as a receptionist at the ORM residencia and works days and hours which often made it difficult to come to rehearsals hence her decision to leave. I know very well how difficult it can be as Alan, Renee (and myself in the past) have had to stay up at the observatory overnight as duty engineers and fitting one's work around band rehearsals can be problematical. Anyhow, we wish Mayra all the best for the future and hope to see her at the occasional gig ;-)
At this gig we welcome Charlie (Carlos Martin) on second lead guitar into the band. Charlie is a very accomplished guitarist and has played in many bands in La Palma and also performs regularly in other musicial acts around the island. His guitar playing is 'phenomenal' and raises the band's performance to a higher level!
Charlie's amazing guitar playing skills with some material being of his own composition including making the backing tracks can be seen here under his pseudonym of - Char7ie (Charlie Siete)
This was the first time Manifold has played in the Plaza Alameda. An historic square at the north end of Santa Cruz. Playing in the open we were a bit concerned that it may rain as the weather is somewhat uncertain at this time of the year. However, we were fortunate at this gig although it did rain later that night!
The photos were taken using my camera by Ana, Charlie's partner. Many thanks to Ana who took some great photos.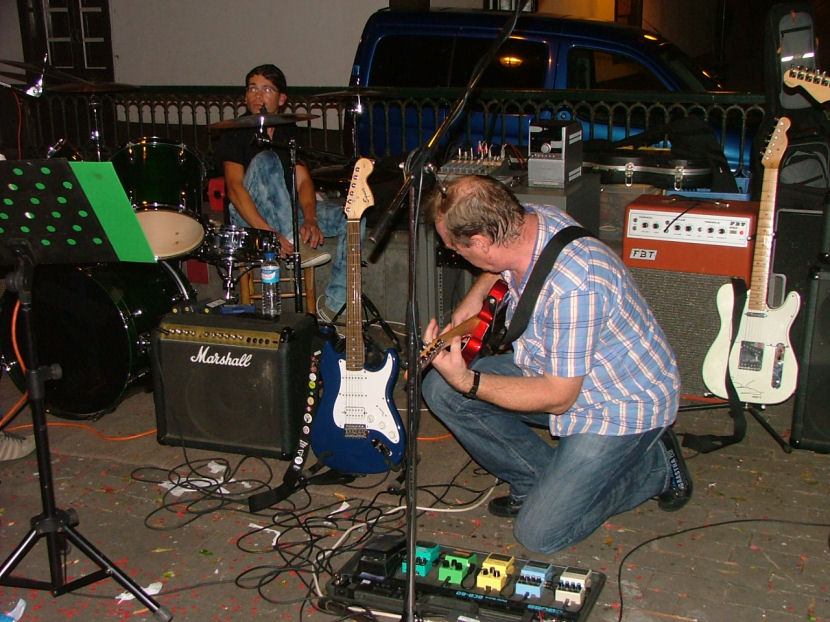 Before we start - Renee tuning up and Edgar tying his shoe laces, hehe :-)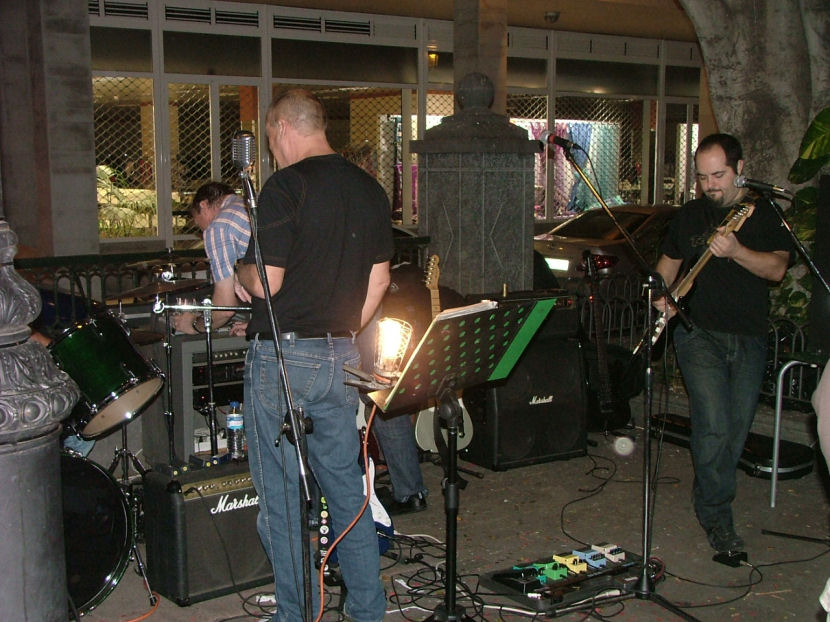 Renee adjusting the sound mixer with Alan looking on and Charlie having a warm up
... and so into the gig. Alan, Renee and Charlie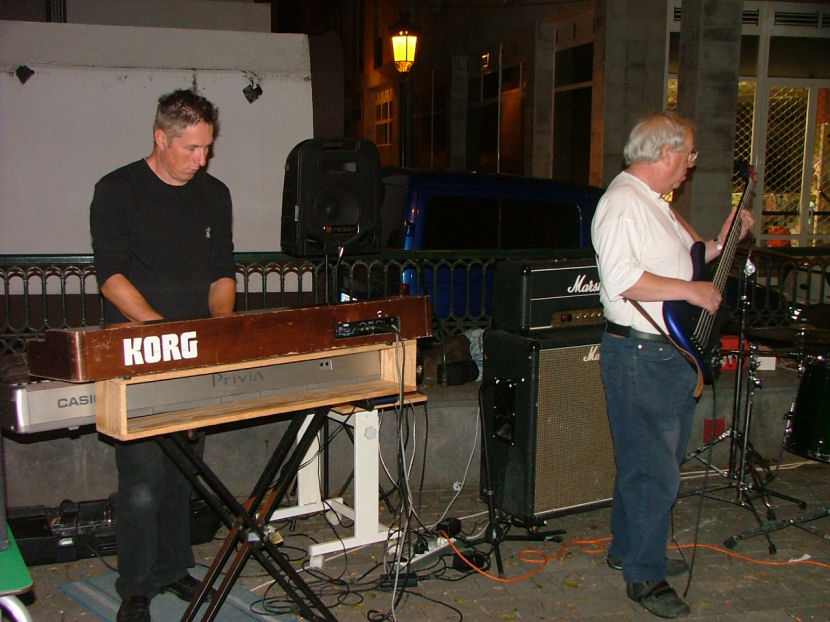 Anton and me...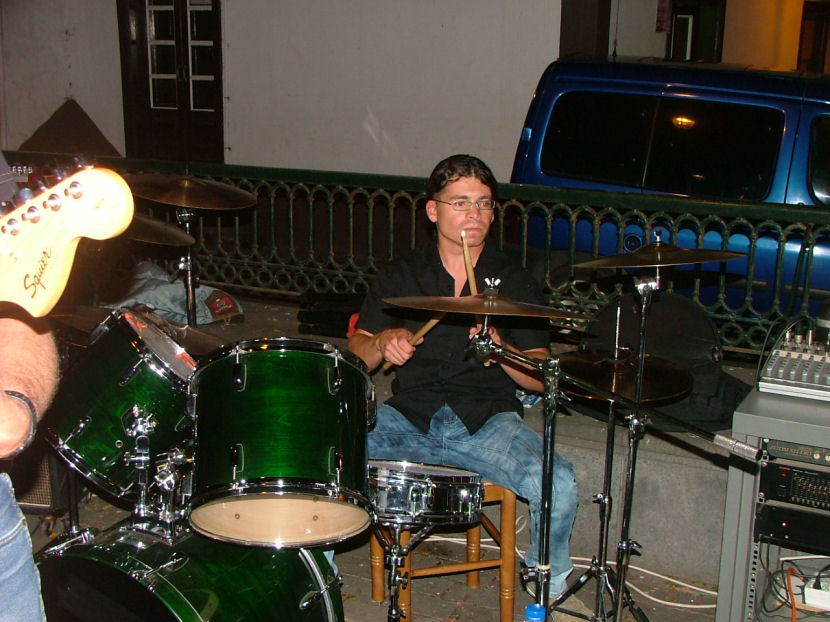 ... with Edgar laying down the beat !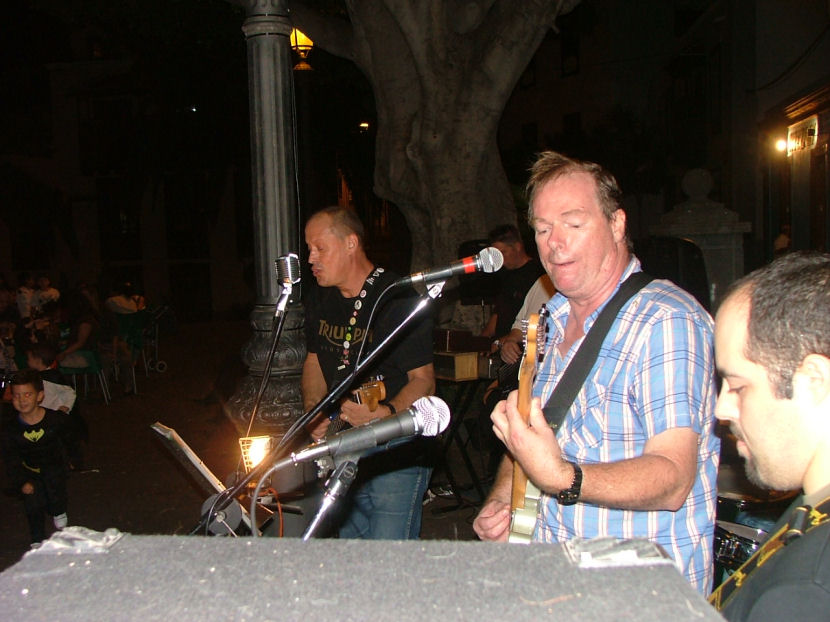 Renee giving it some 'welly' looking at his expression :-)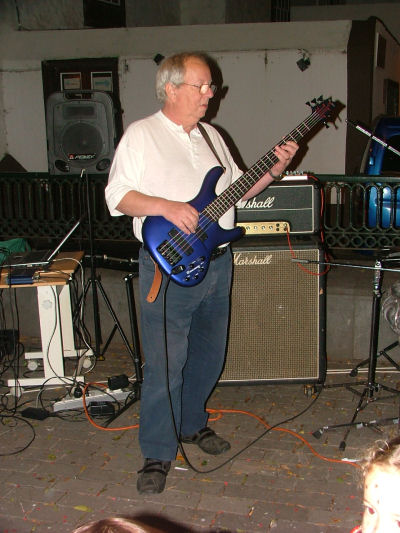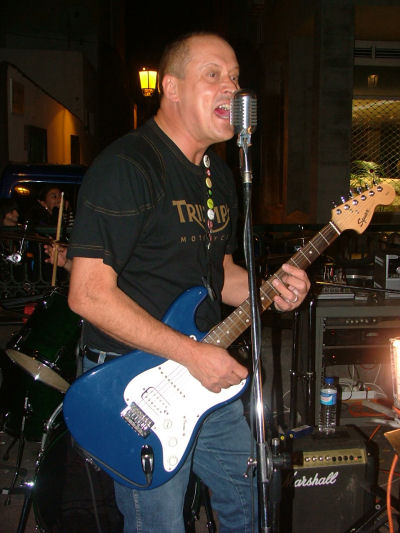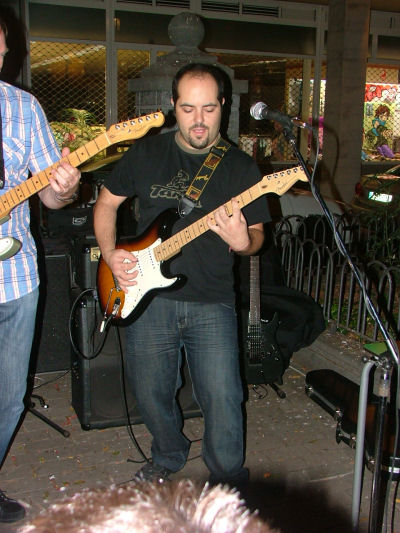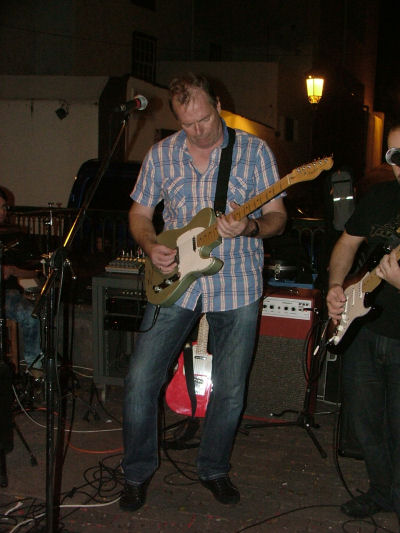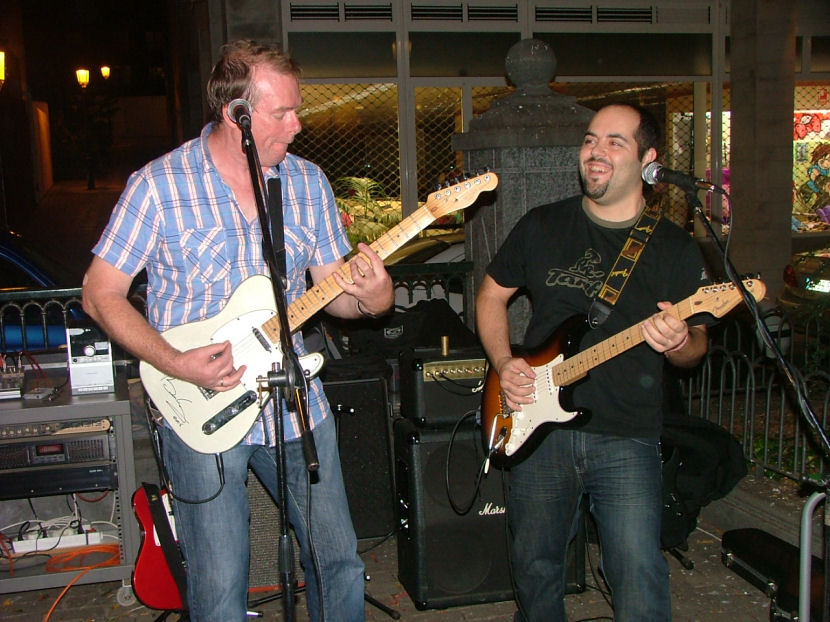 Charlie must be enjoying himself :-)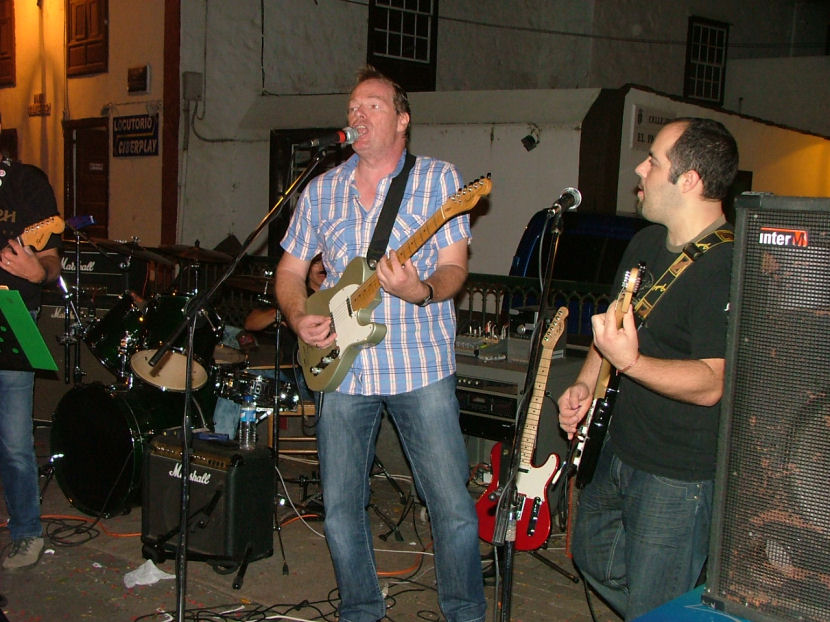 Renee doing some vocals !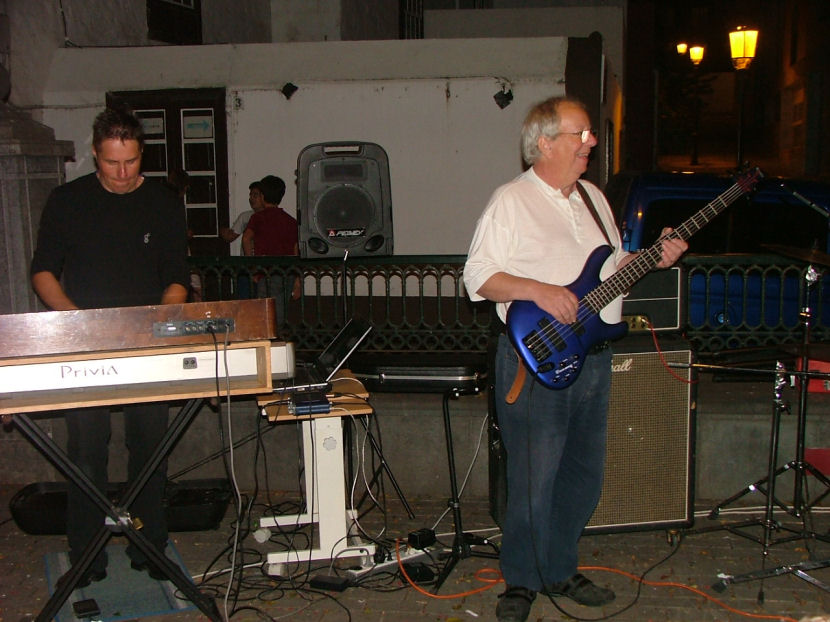 Something is obviously amusing me here :-)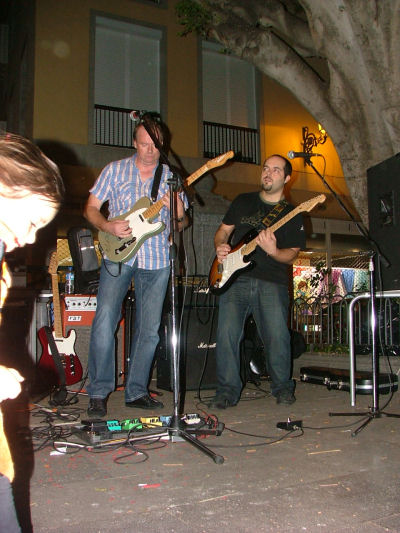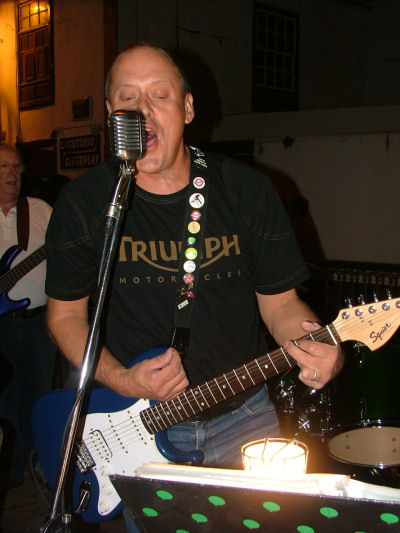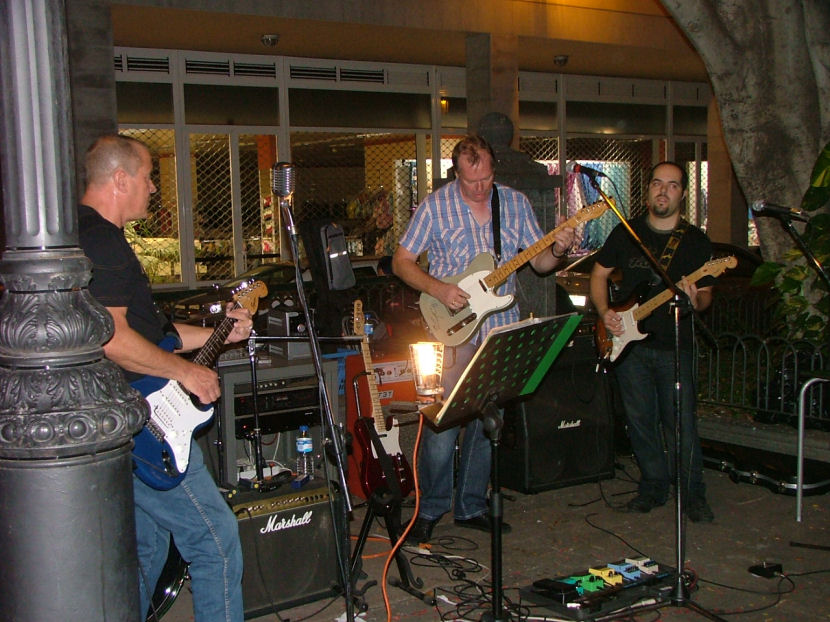 "Guitar Corner" with Alan, Renee and Charlie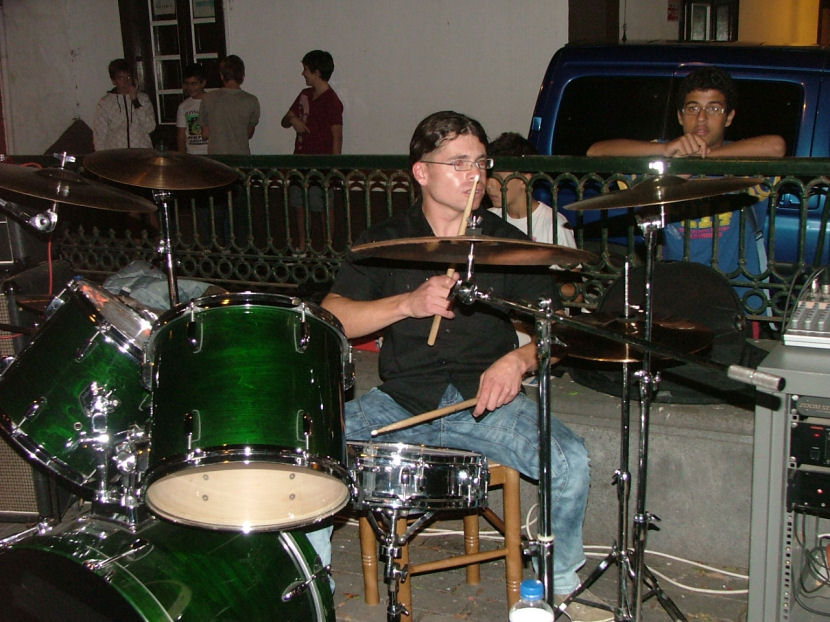 Edgar drumming away with some onlookers behind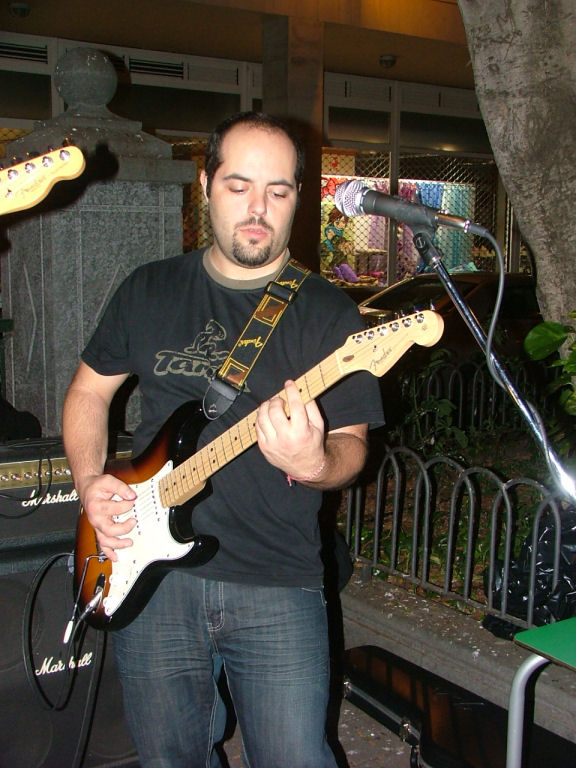 Charlie playing his 'Sunburst' Fender Stratocaster. One of his 'many' guitars !!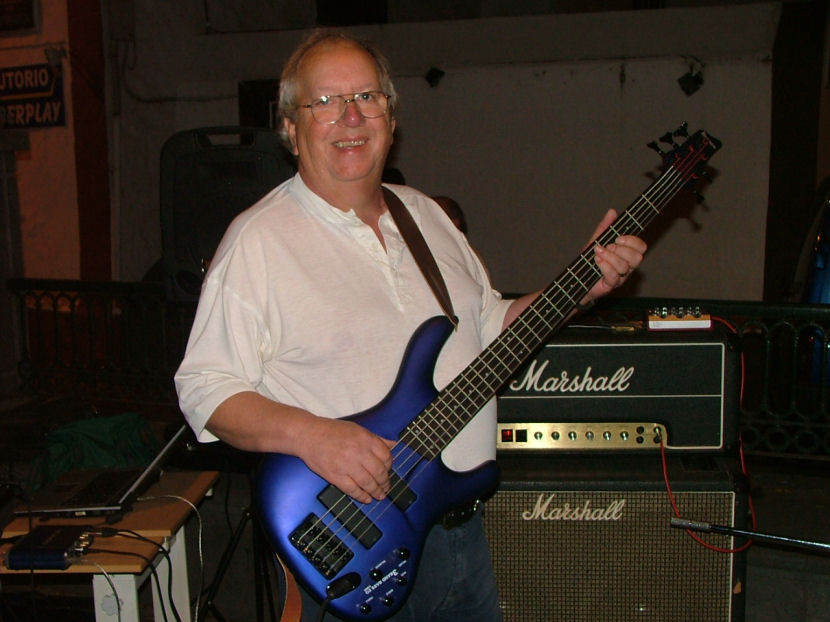 Me looking happy for change !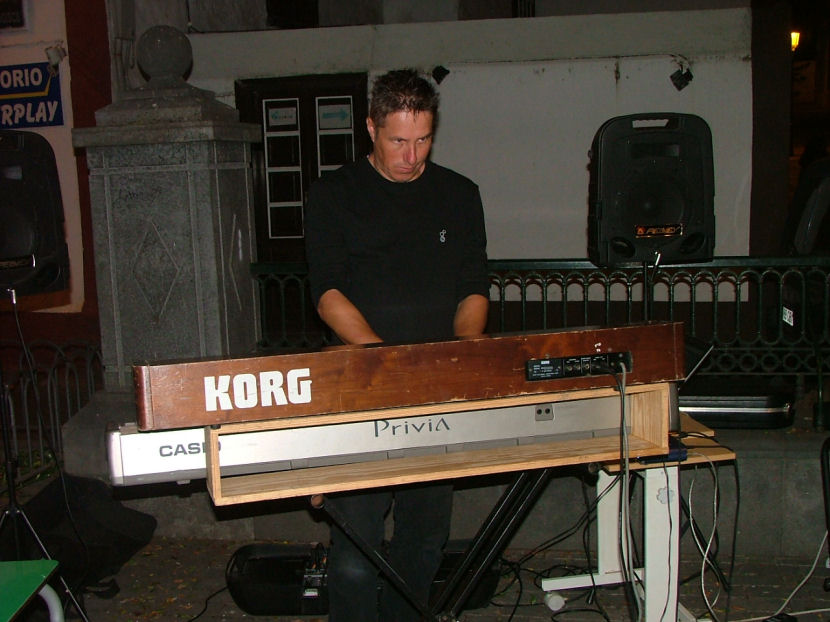 ... But Anton looking somewhat serious, hehe :-)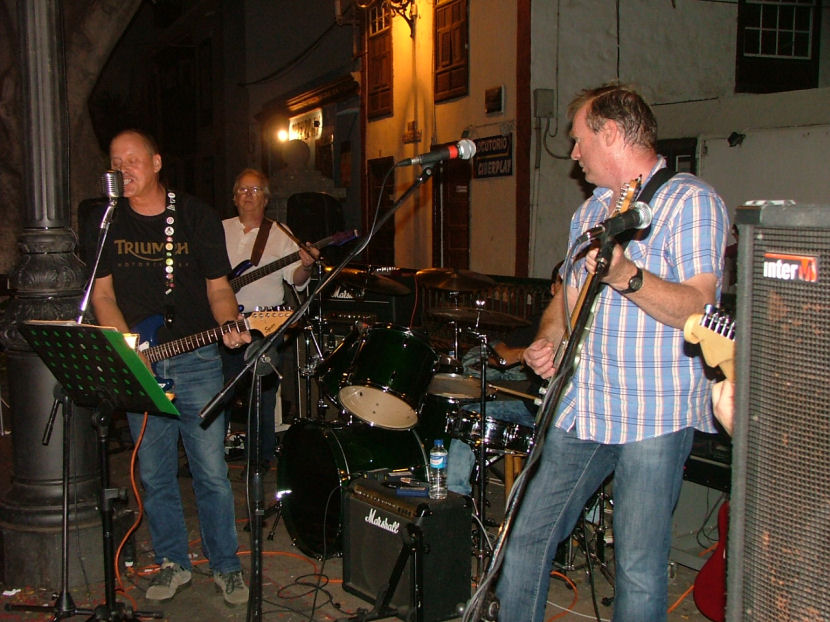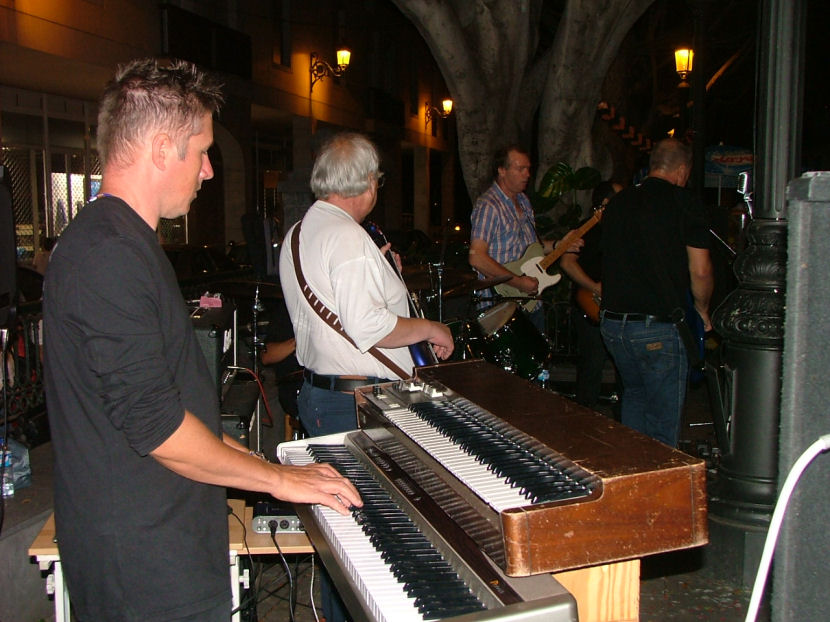 Anton playing his CASIO PRIVA electric piano with his vintage 1980 KORG CX-3 keyboard (Hammond emulator) on top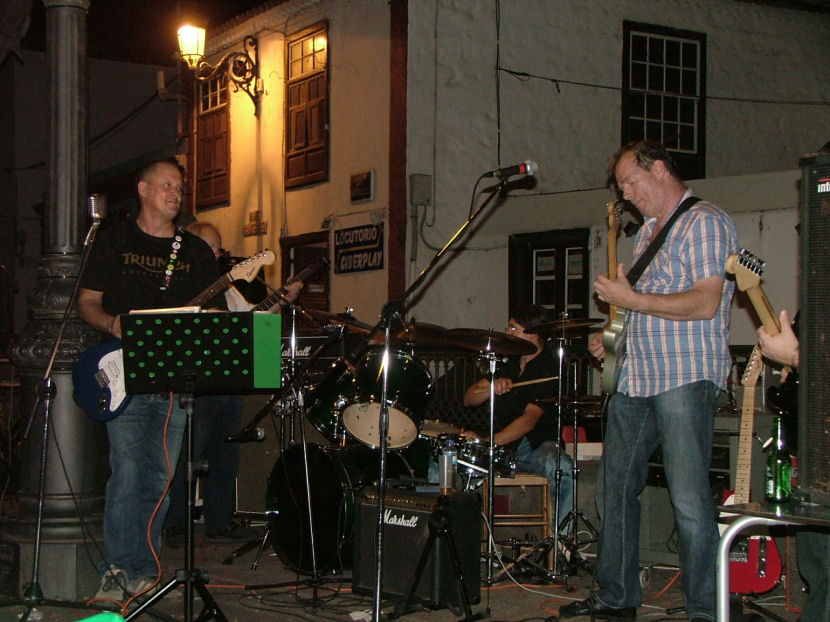 Alan looking on whilst Renee and Charlie do their thing !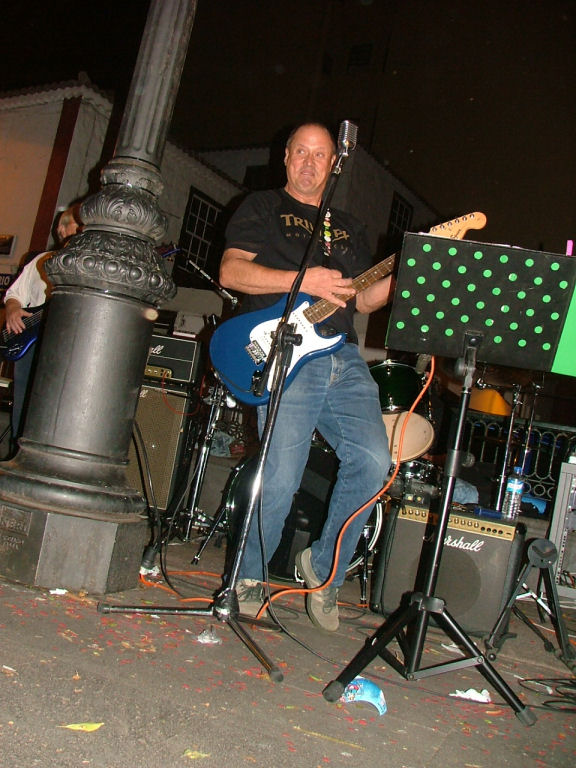 Alan rock'n away... Notice we get the power from a municipal street lamp !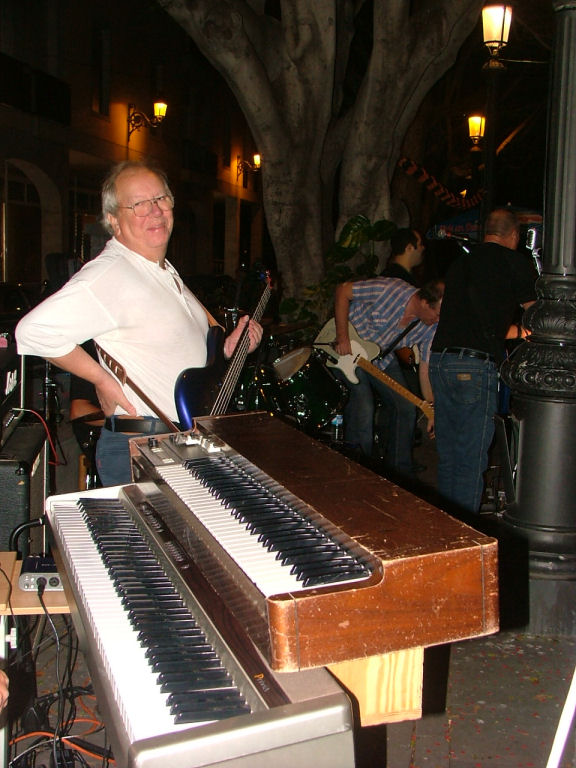 After a couple of hours on my feet, the old geezer's back is suffering a bit :-)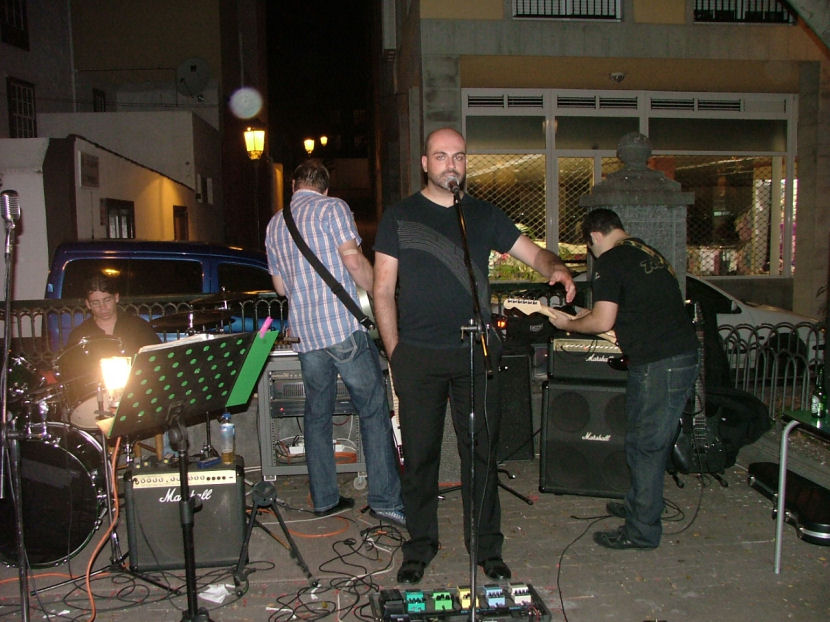 Due to noise restrictions in a built up area, the gig finishes prompt at 10pm.
JosÚ the organiser of the Halloween gig saying if the band continues, he'll lose his license !!!
Photo credits: Ana BelÚn