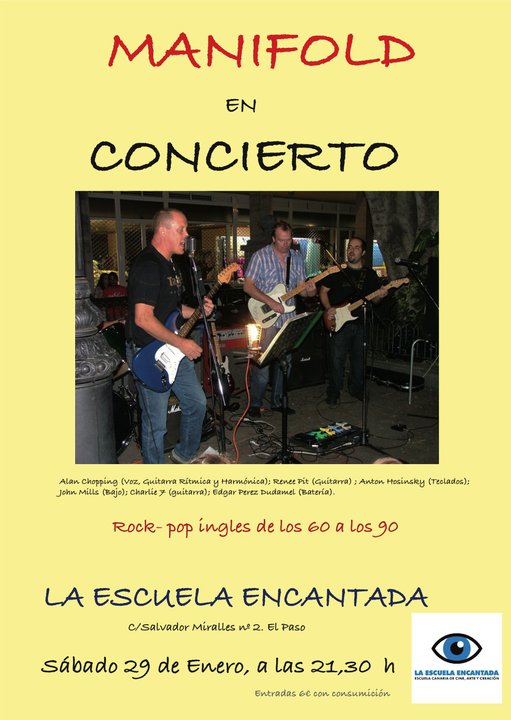 This gig was a first time event for Manifold... After some 13 years of playing together, the band has performed in El Paso. A town on the WEST SIDE of La Palma.
We have often considered it would be good to play in Los Llanos. The second largest town on La Palma and just below El Paso. Perhaps we will do a gig there soon and hopefully make a name for ourselves on the west side of the island. I guess you could say we're an 'East Coast Band' and still waiting to venture out further!
The one disadvantage of playing on the west side of La Palma is the journey. We all live near Santa Cruz and on the night of the gig, the weather was terrible with torrential rain which made driving through the mountain pass with rocks on the road somewhat precarious! El Paso is at quite a high altitude compared to other places on the island and it was pretty cold (at first) playing at this venue.
For this gig and playing to a seated audience (another 'first time' for the band), Alan came up with the idea of a music quiz. At various times during the gig, after playing a number he would ask the audience who was the original artist/band of the song we just played. Whoever was the first to give a correct answer could dip into Alan's 'bag of goodies' and collect their prize! This went down well :-)
The photos were taken using my camera by my niece Violeta. Many thanks to her for taking some excellent photos.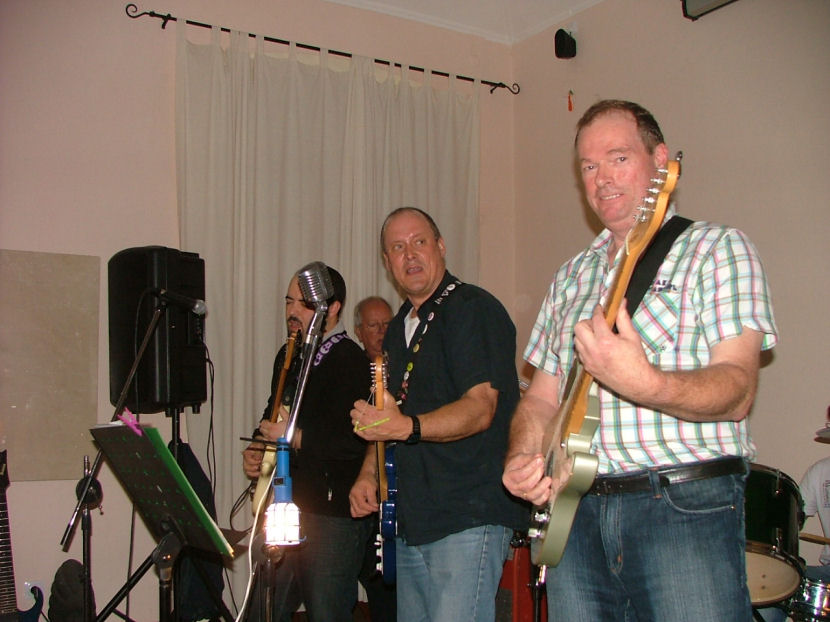 Manifold's 'front line' - L to R - Charlie, Alan and Renee.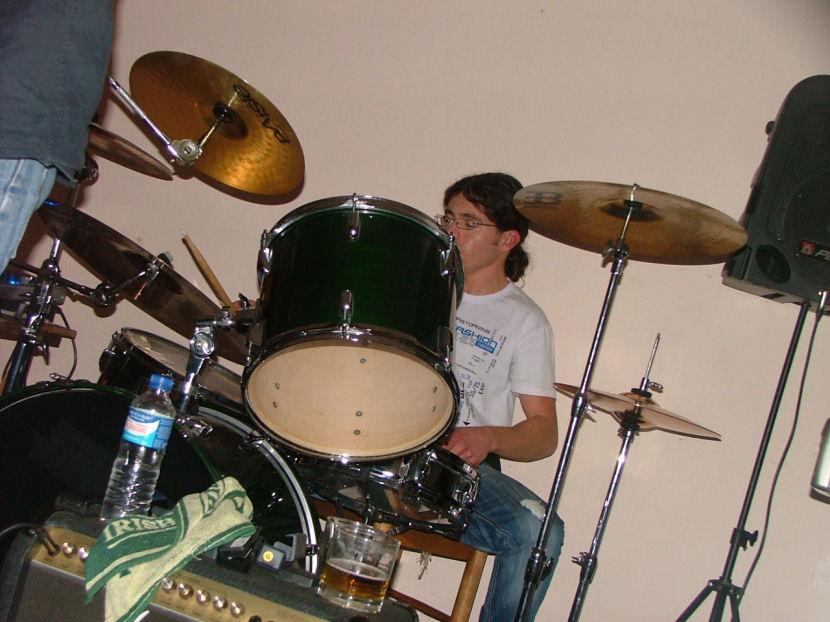 With Edgar "holding it all together" :-)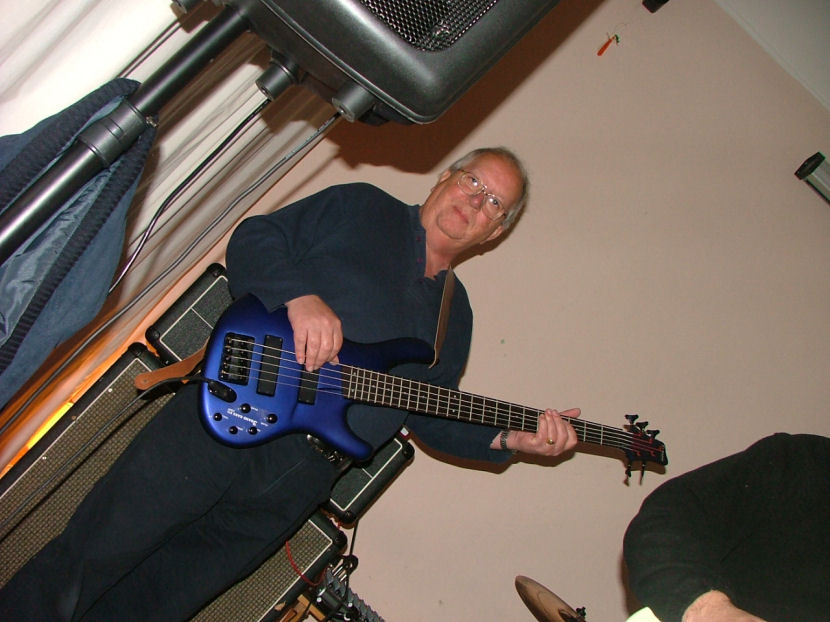 Bass playing as seen from a "Different Angle" ...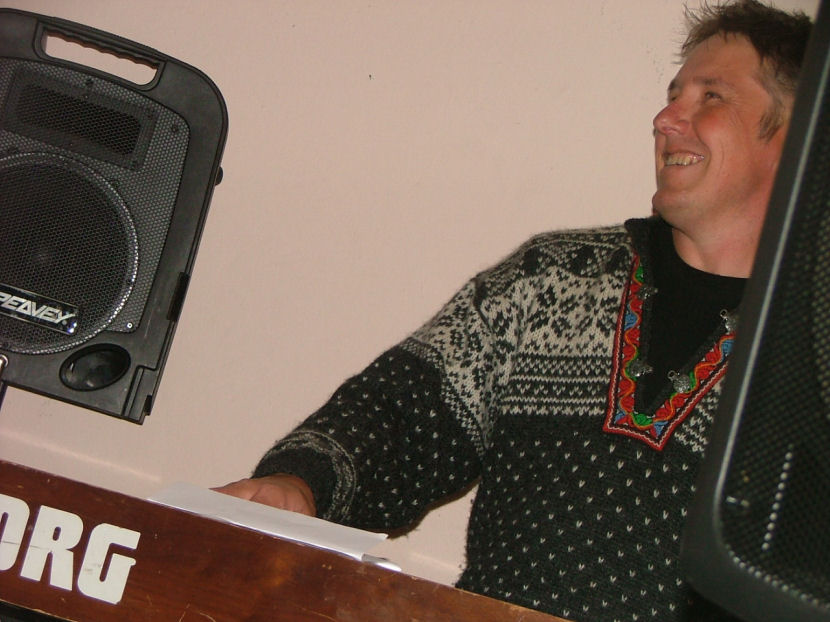 ... and Anton having a good time :-)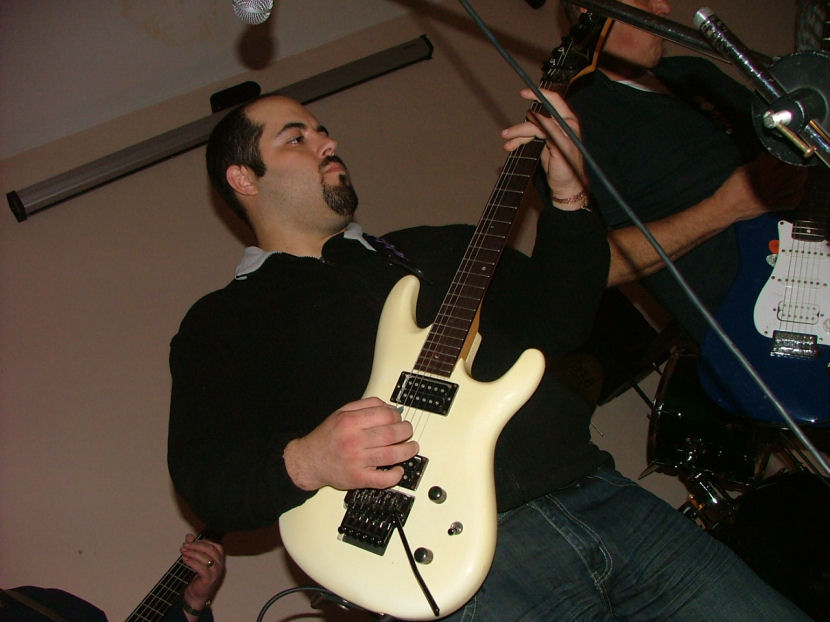 Charlie playing a 'kick ass' solo ...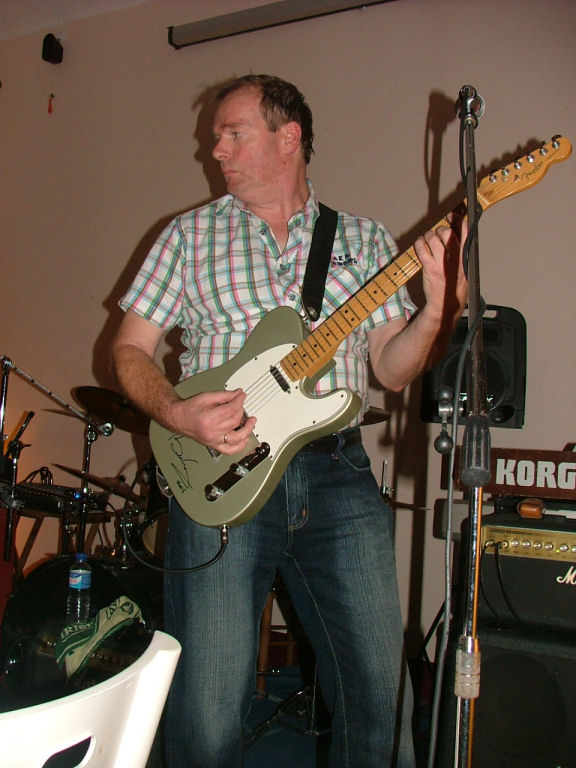 With Renee laying down the 'power chords' ...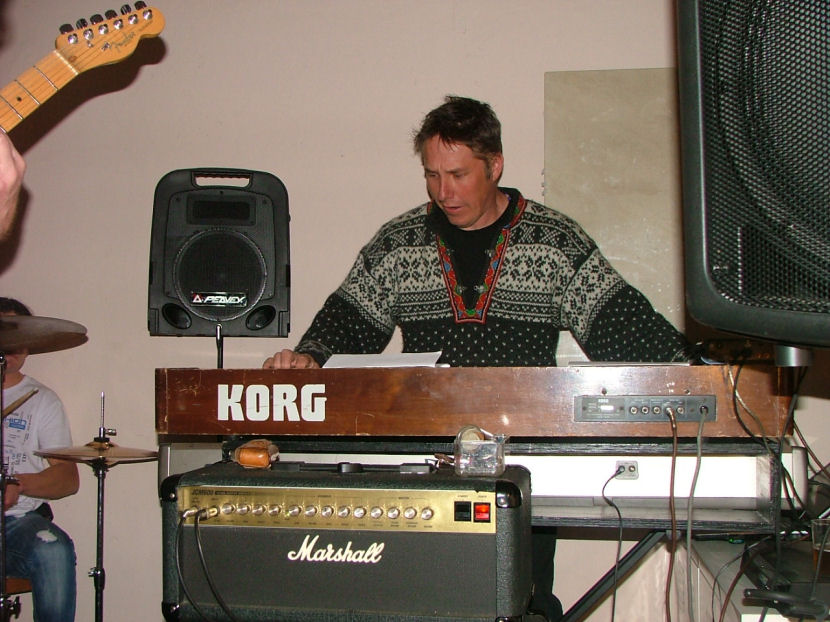 Now Anton's playing a 'blistering solo' on his CX3 ! We could be playing "All along the Watchtower" in this 3 image sequence.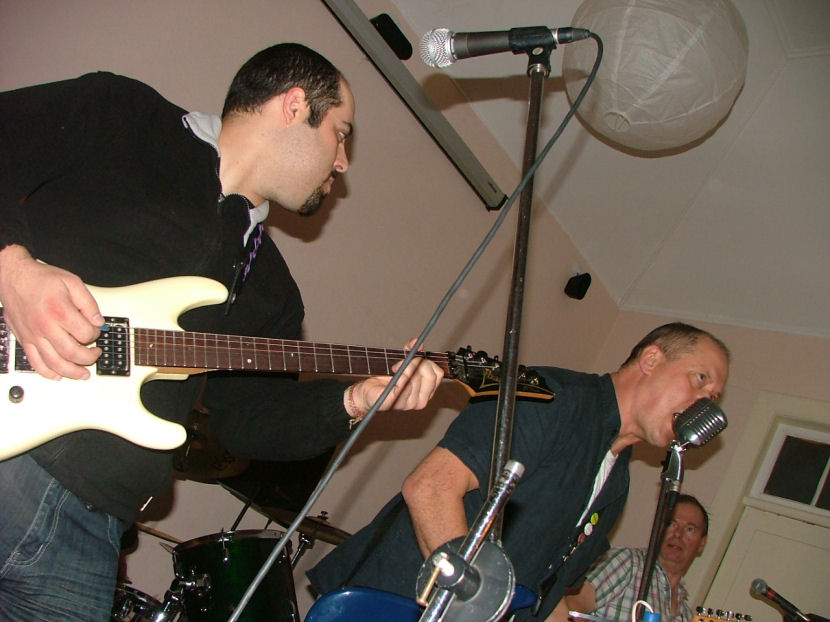 All eyes on Alan... I wonder why?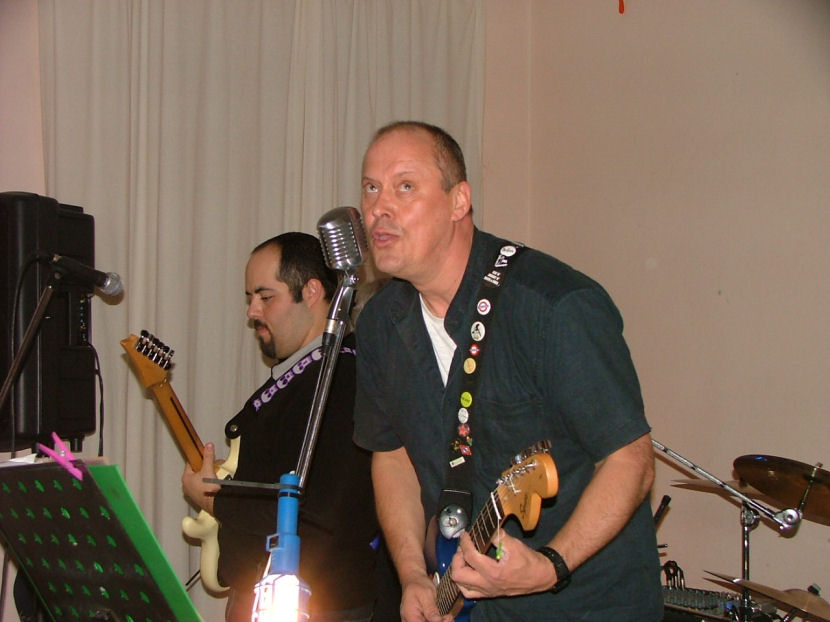 Perhaps he's spotted a nasty 'bug' on the ceiling! - hehehe :-)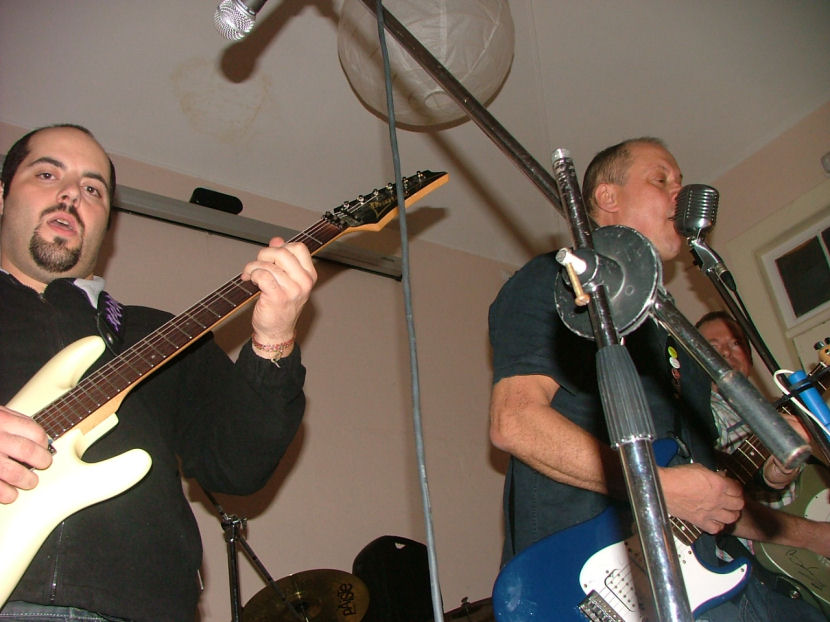 Charlie looking surprised into the camera :-)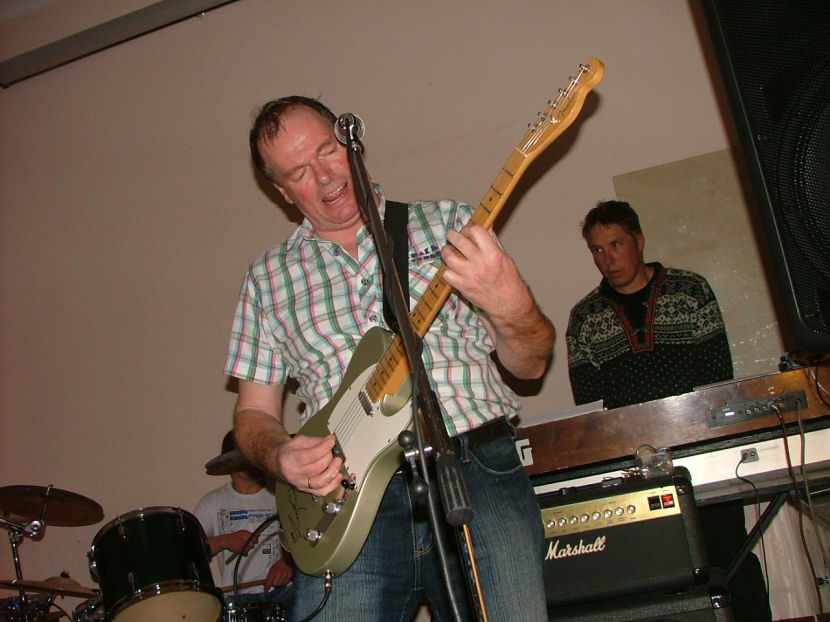 Renee and Anton.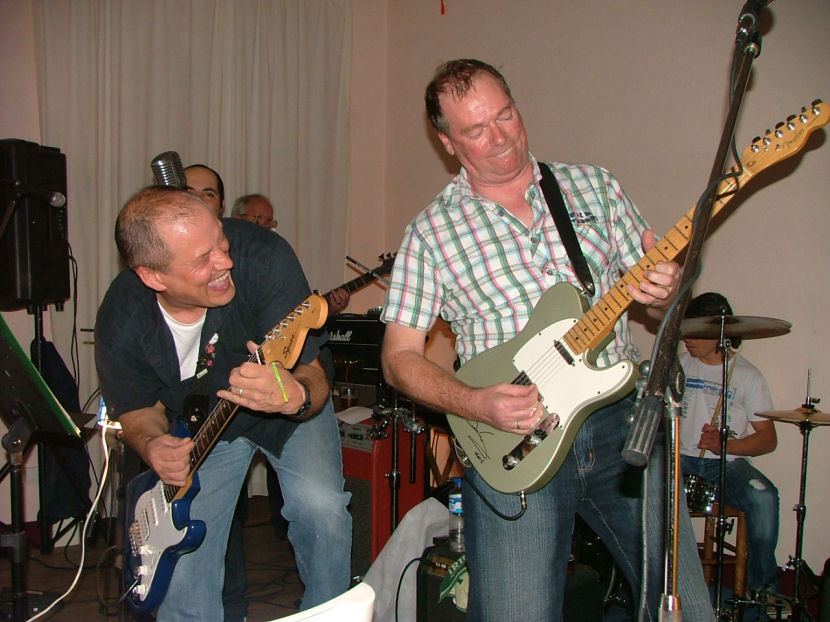 Alan and Renee caught by the camera in a Parfitt and Rossi (Status Quo) pose. A brilliant photo!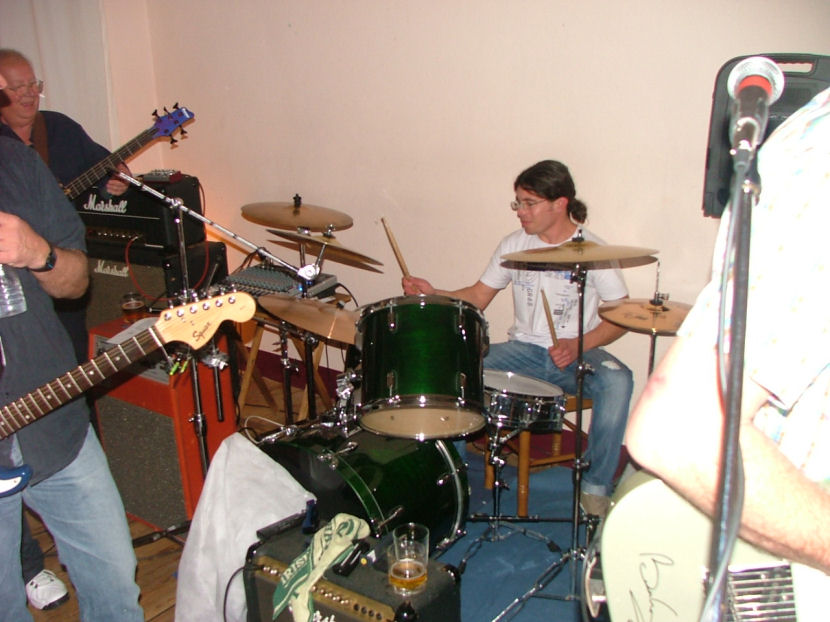 We watch on whilst Edgar does a drum solo...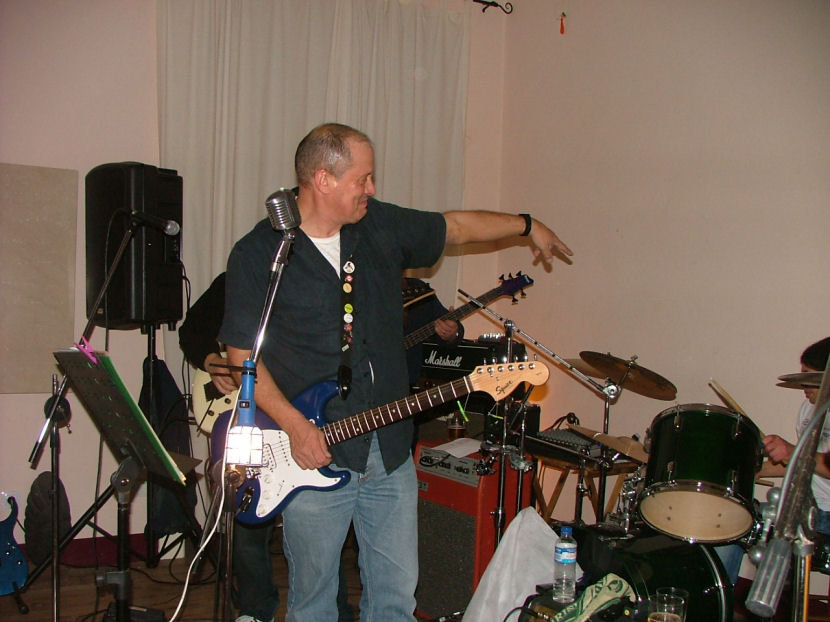 ... Nice one ;-)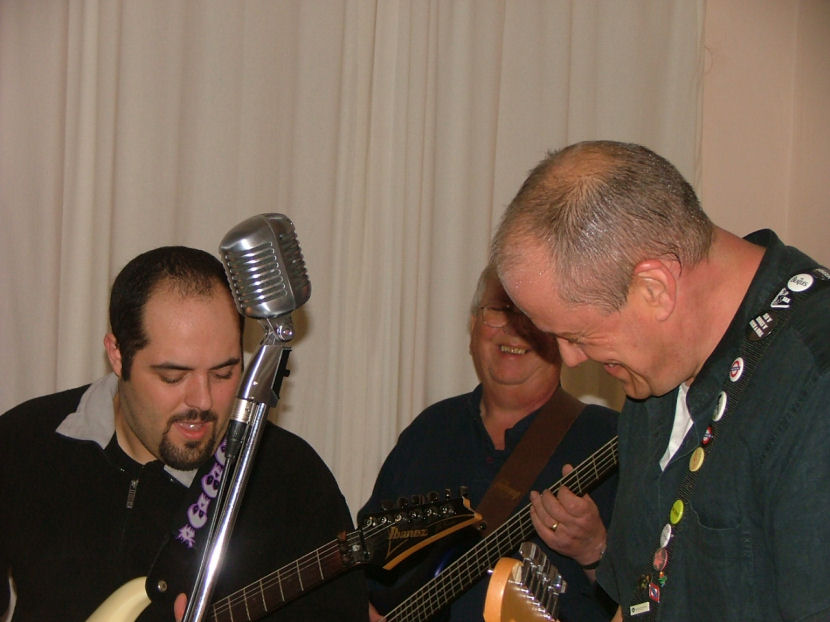 I wonder what's amusing Alan and me in this photo!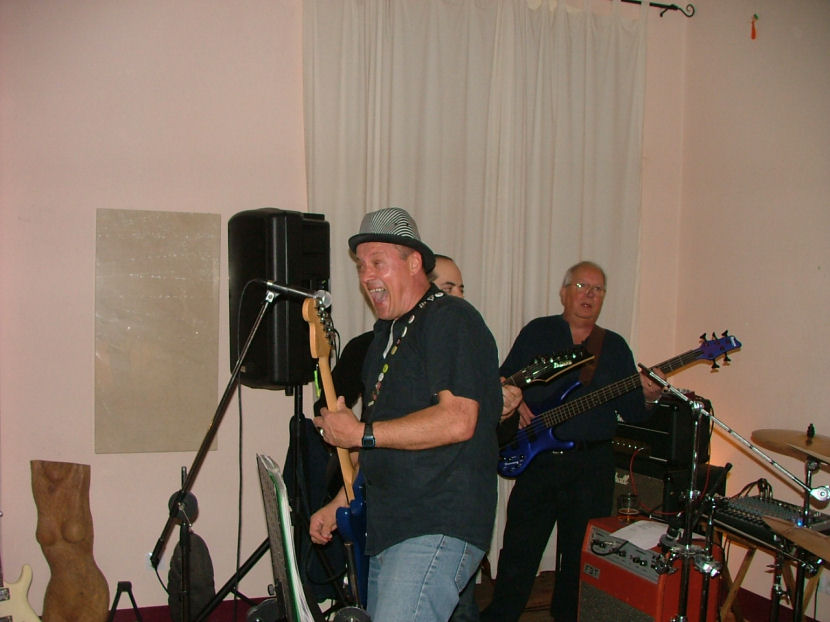 Alan - "The Showman" - as always :-)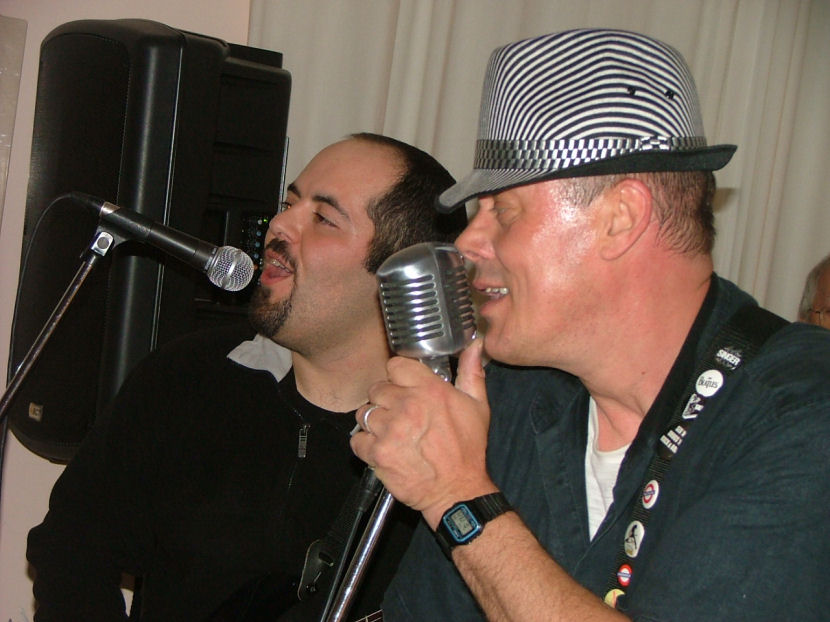 Charlie and Alan singing along.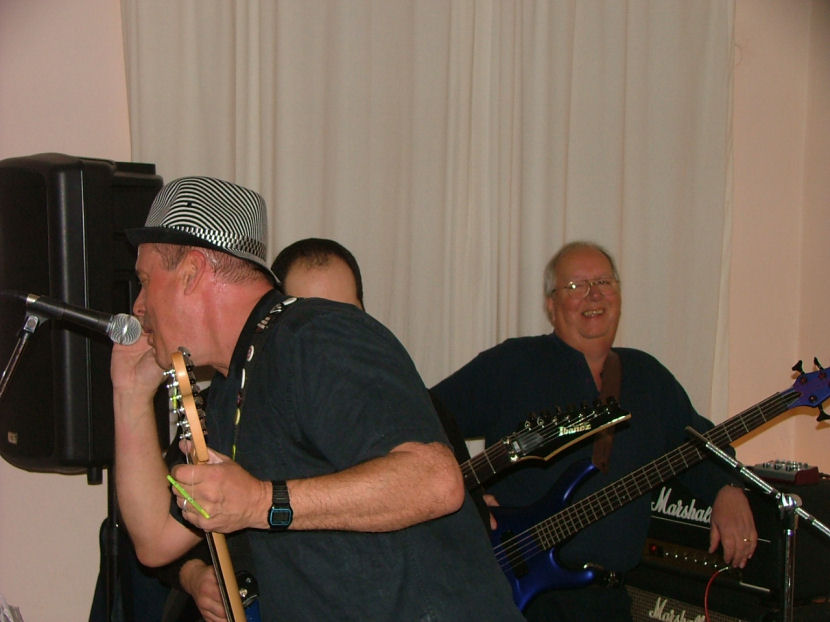 Whoever said "Chuck Berry" is correct... Please come out and collect your prize!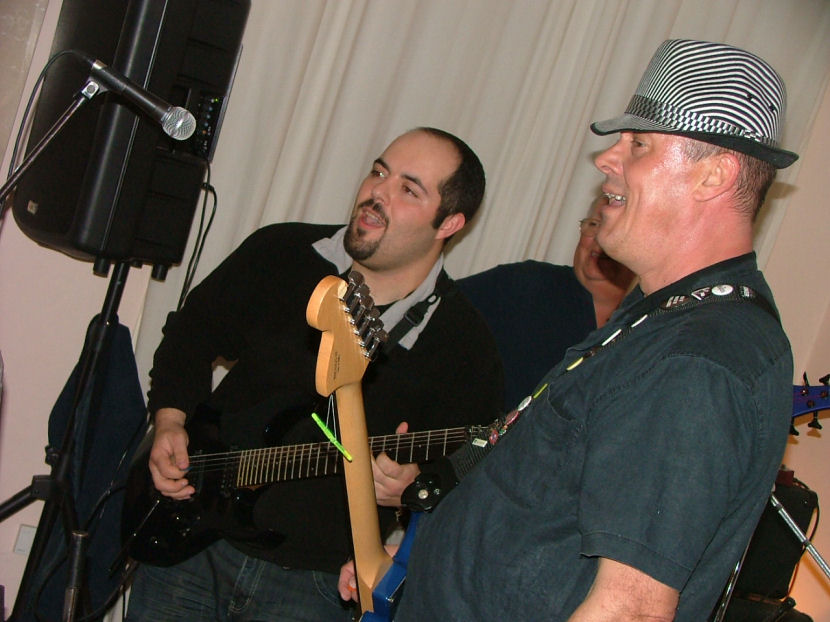 Looking towards the audience to see who steps forward.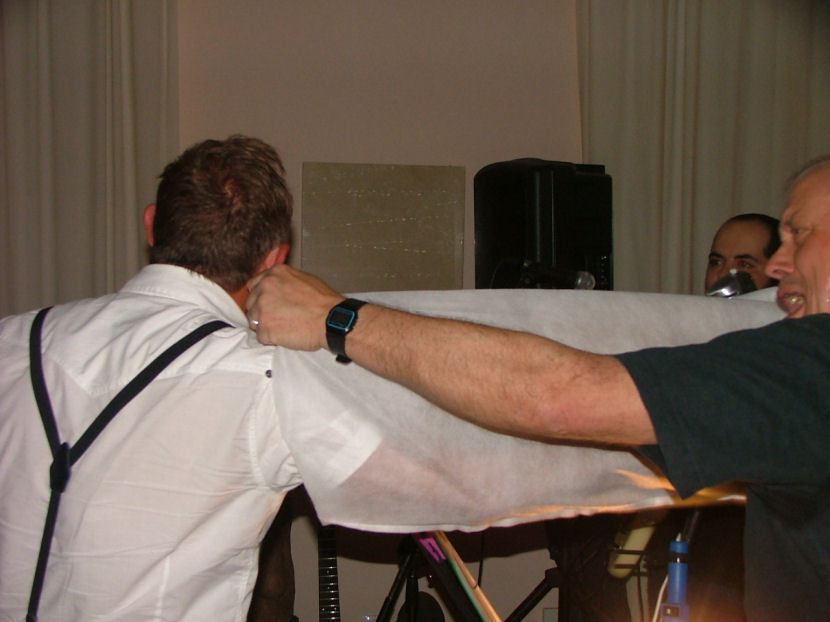 "Lucky Dip Time" for a winner in Alan's music quiz.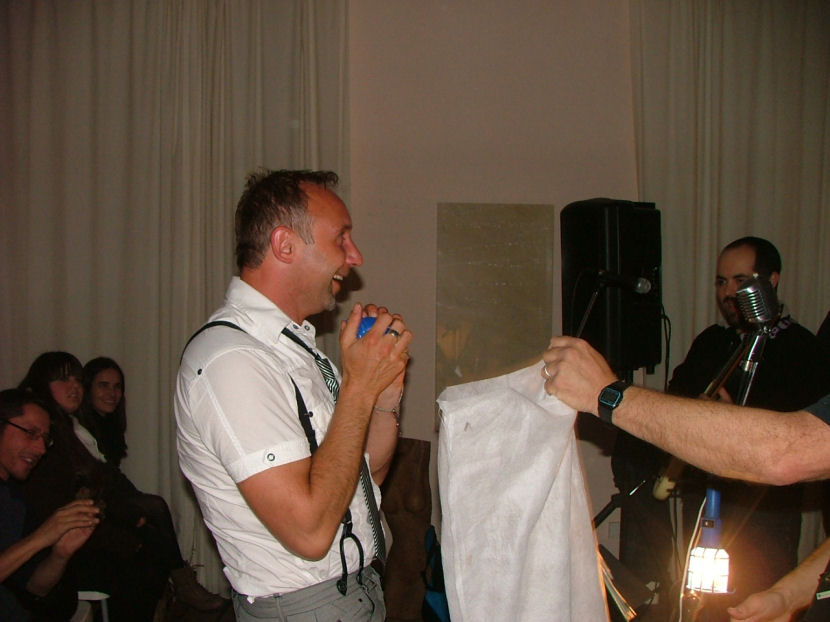 He looks pleased to have won a prize :-)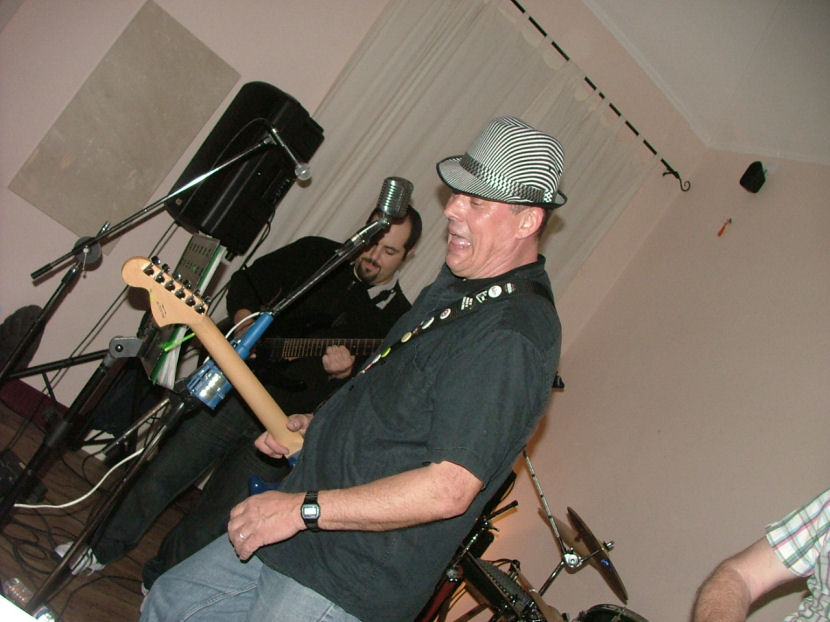 Perhaps that 'bug' Alan saw earlier has dropped on to the floor? - "Ahhh- Get it away from me" hehehe :-)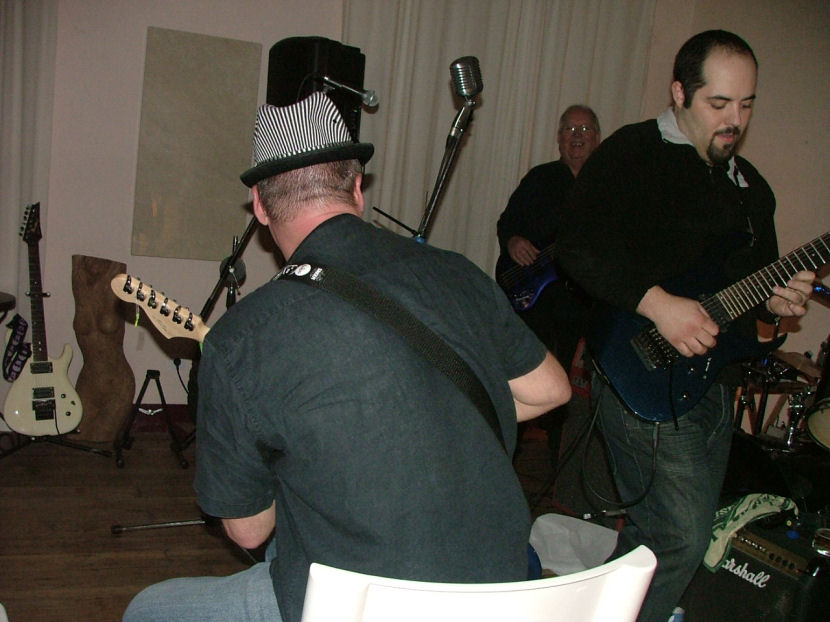 Alan taking it easy whilst Charlie plays a riff on his 7-string Ibanez.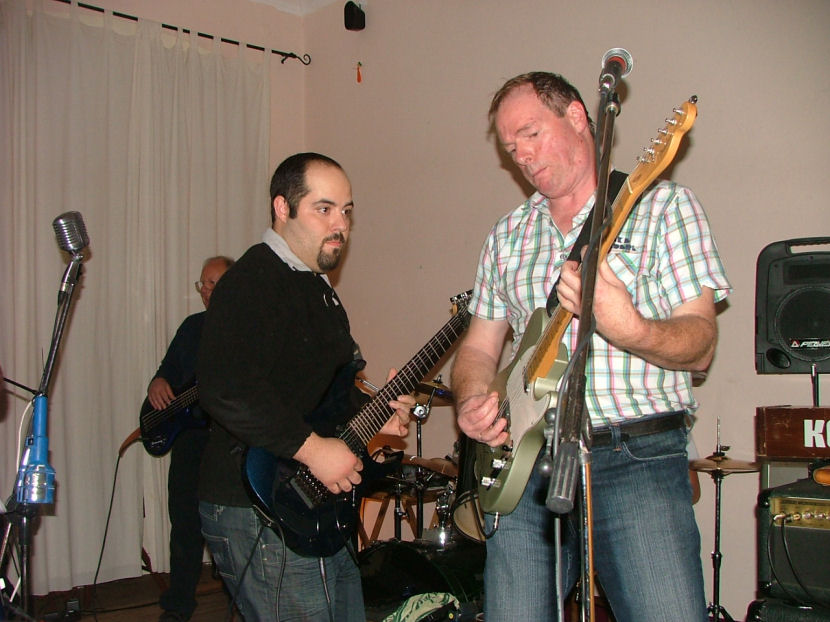 Charlie and Renee doing a lead solo together.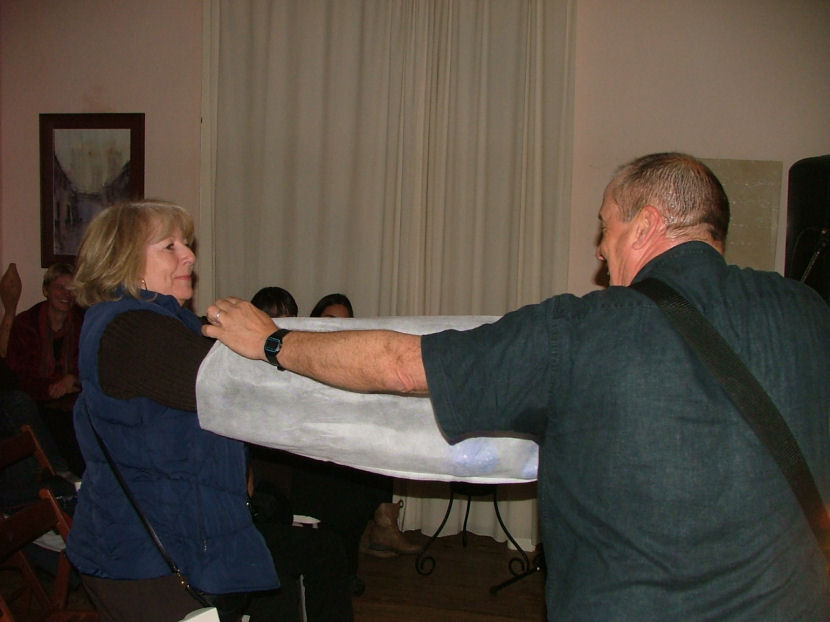 Now its Di's turn (Dick's wife) to dip into Alan's bag of prizes!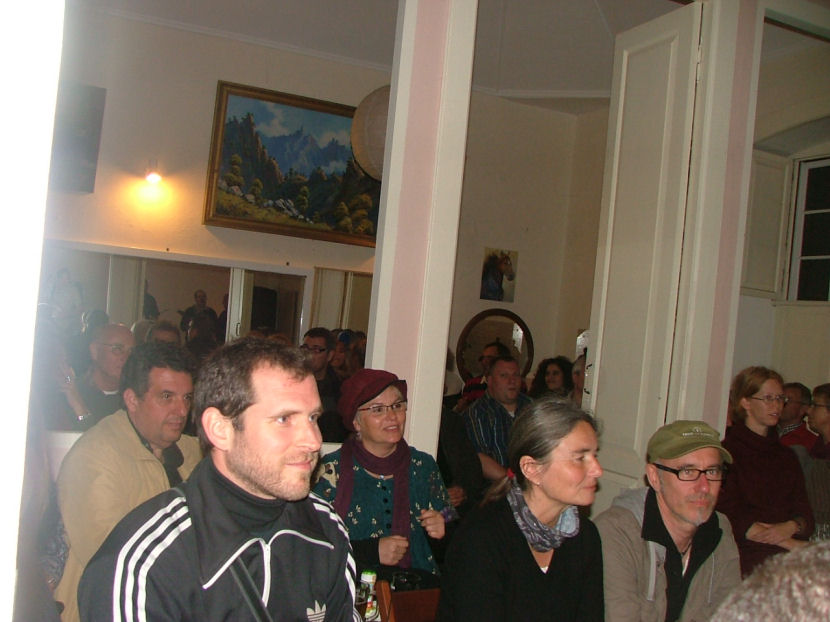 We played to a seated audience at this gig. A 'first time' for the band.
Photo credits: Violeta Rodriguez