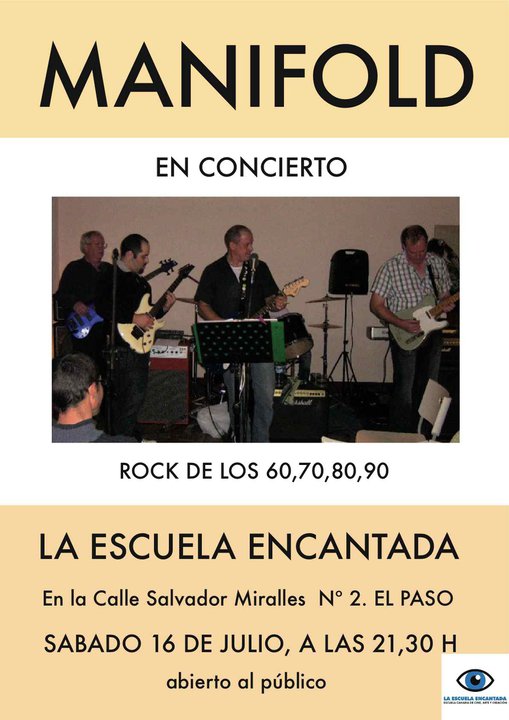 Our second gig at "La Escuela Encantada".
Somewhat different from our gig in January as it was a lot warmer in the venue! Thanks to Fran who runs the place and for inviting the band back to play again.
As like the first gig we played to a seated audience, but there were not so many this time. Seemed to recall there was a car rally on La Palma that day and many had gone to see it.
It was a good gig all the same and not the first time the band has played to a small audience or in an almost empty venue! As gigs start so late here (10 - 11pm or even later!) it takes a time for a venue to fill up and seldom there are many people present before midnight.
The photos were taken by my niece Violeta and her partner Agonay. Some interesting shots this time taken from different angles. Many thanks to them for taking some excellent photos.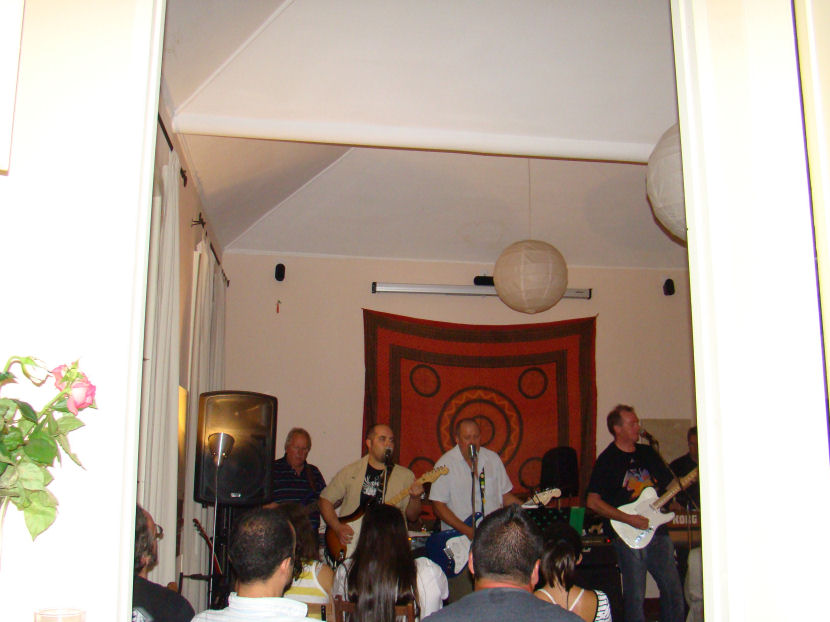 Line up L to R: Me, Charlie, with Edgar behind, Alan, Renee and Anton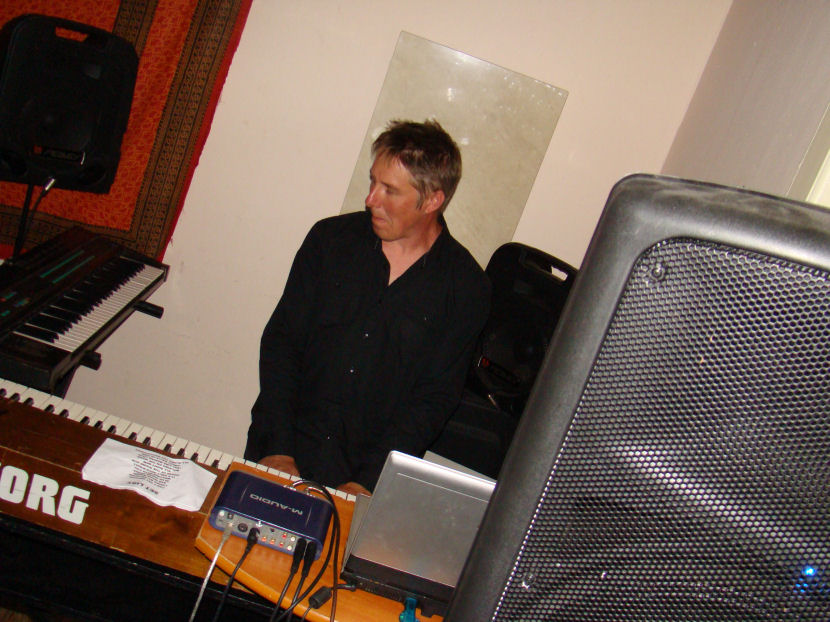 Anton in "Keyboard Corner" :-)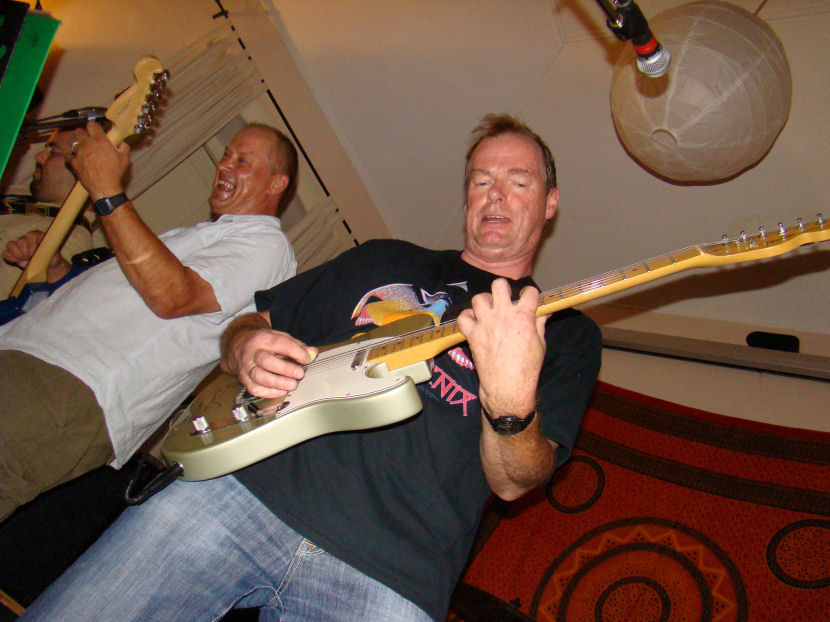 Alan and Renee rock'n along!
Alan blow'n the 'harp' ...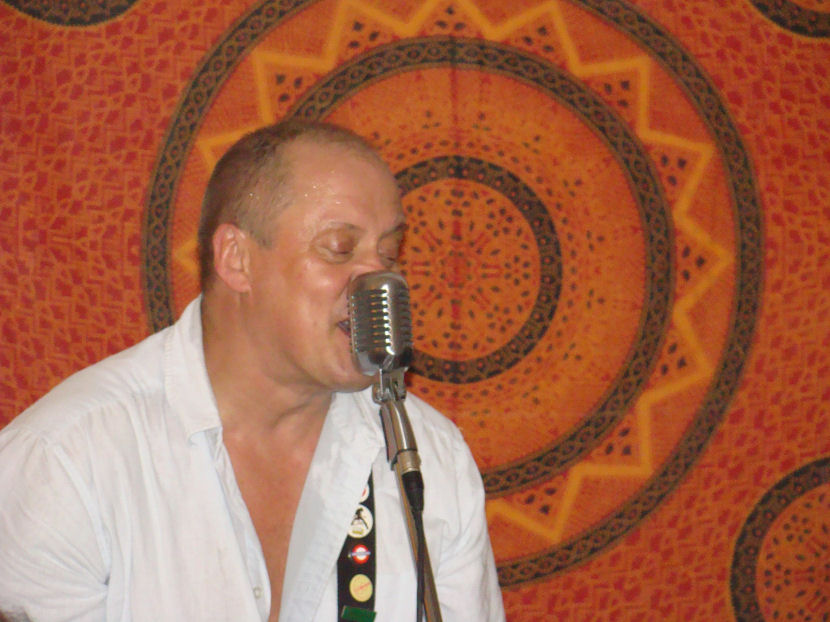 ... and now eating the microphone, hehe :-)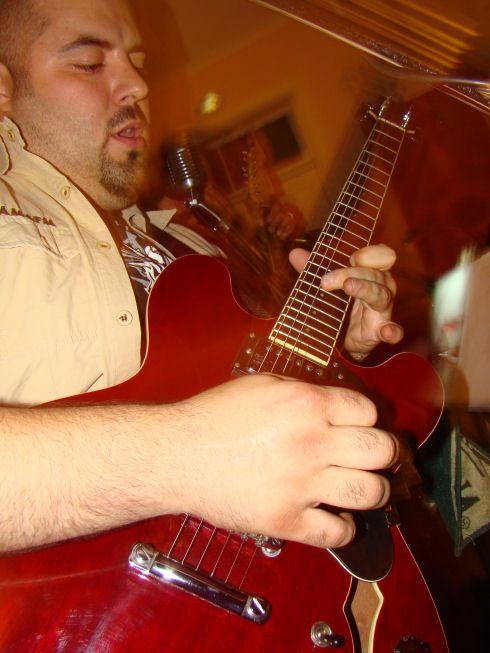 Charlie with his new 'Gibson ES' look alike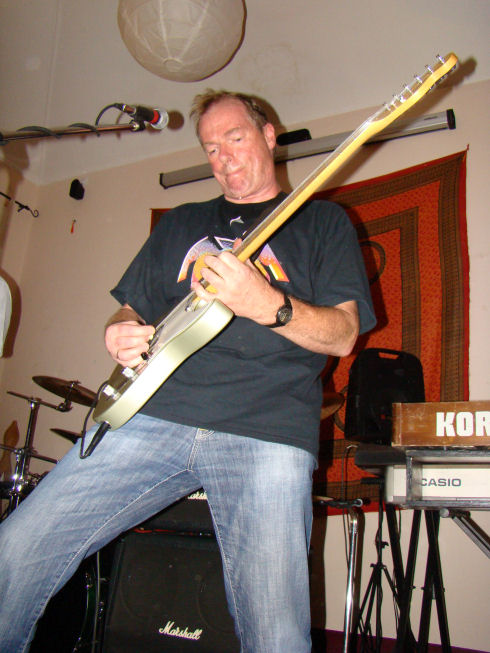 Renee's 'laid back' playing !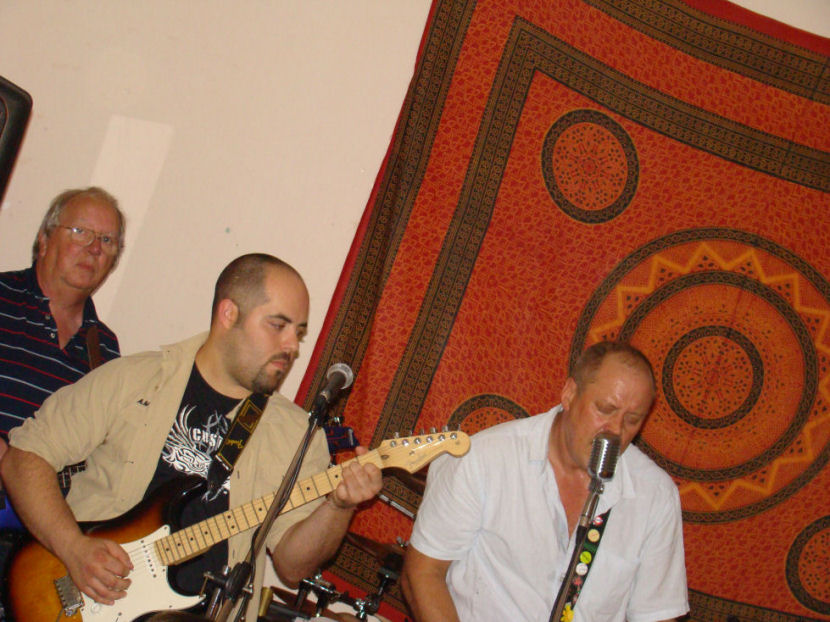 Charlie checking that Alan's playing the correct chords ;-)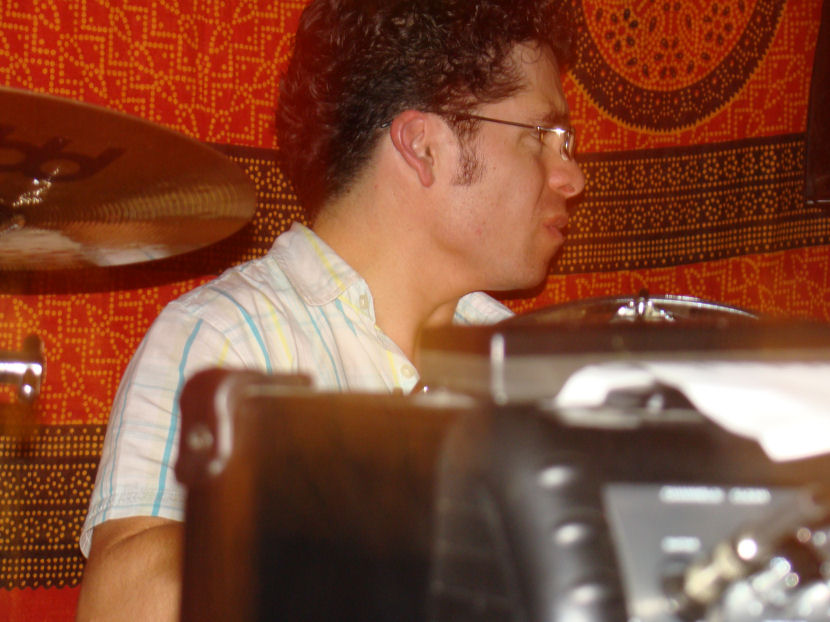 New look for Edgar - after his HAIRCUT :-)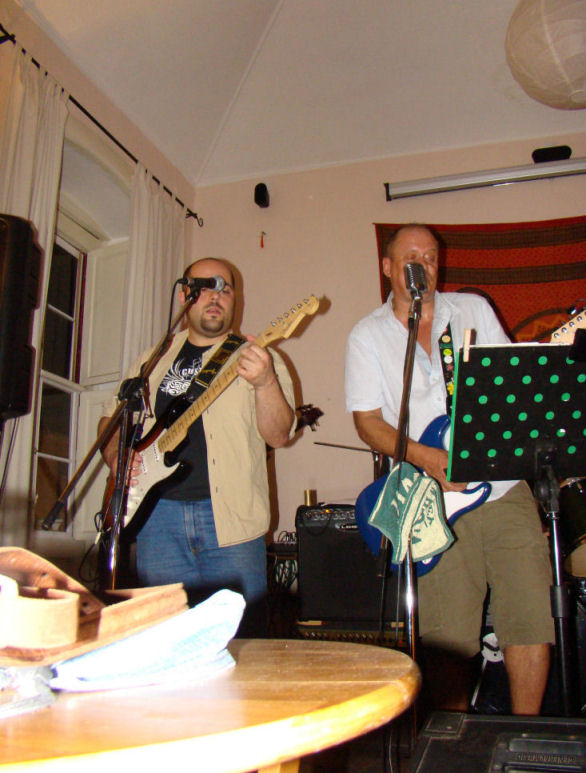 Charlie and Alan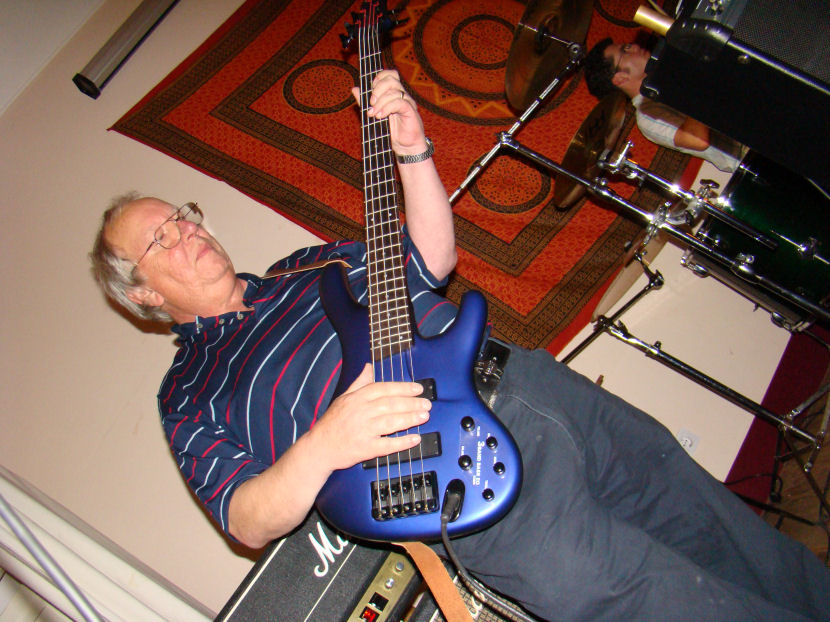 Camera down - looking up :-)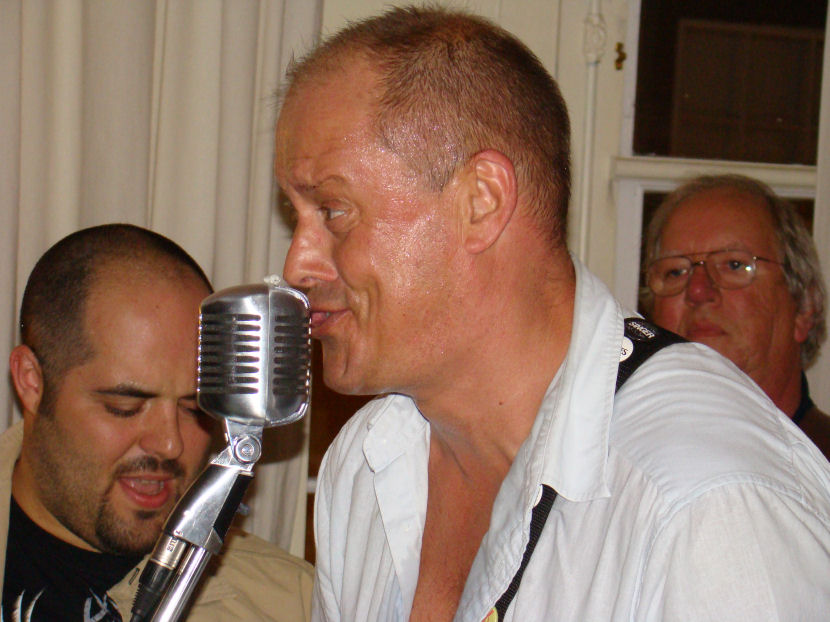 Charlie, Alan and me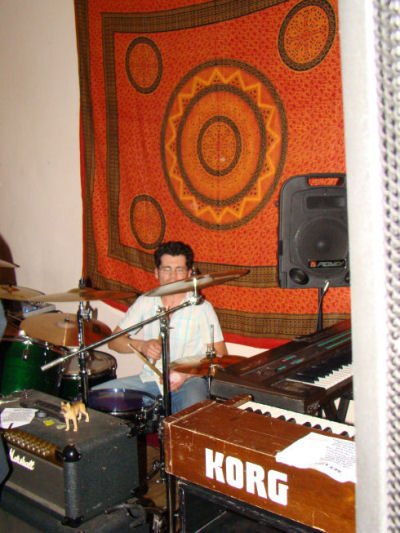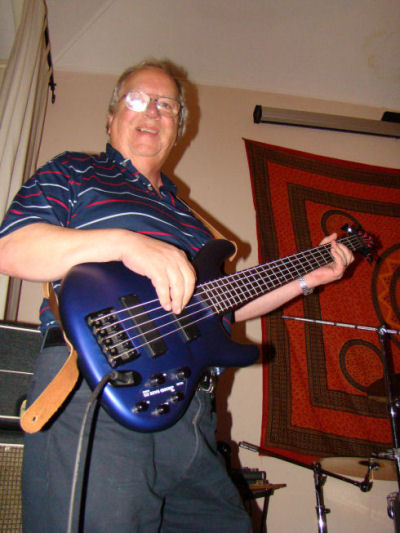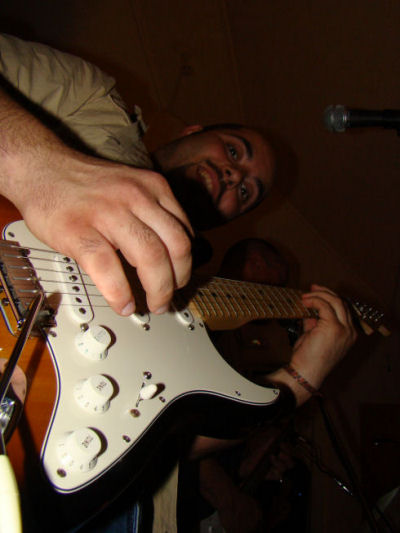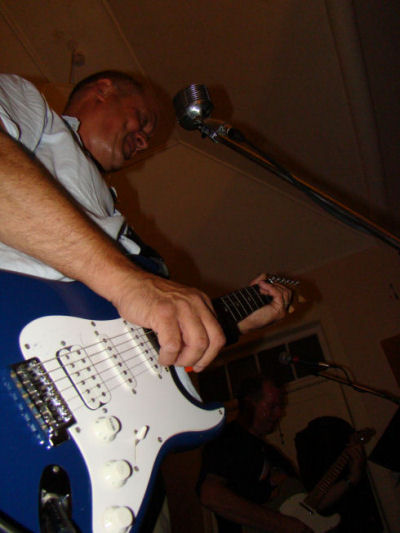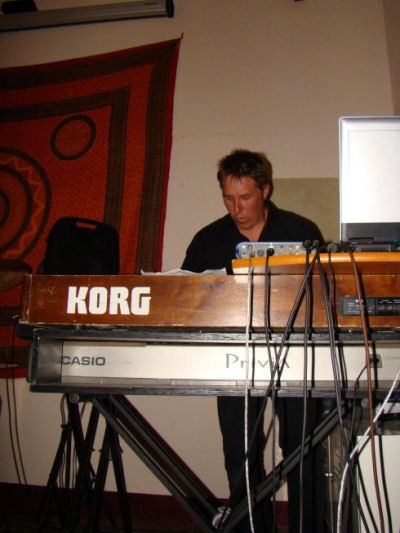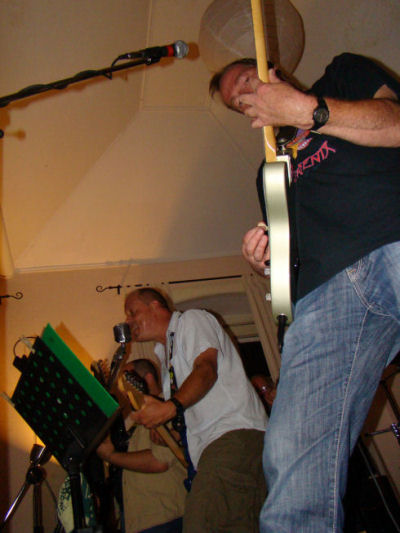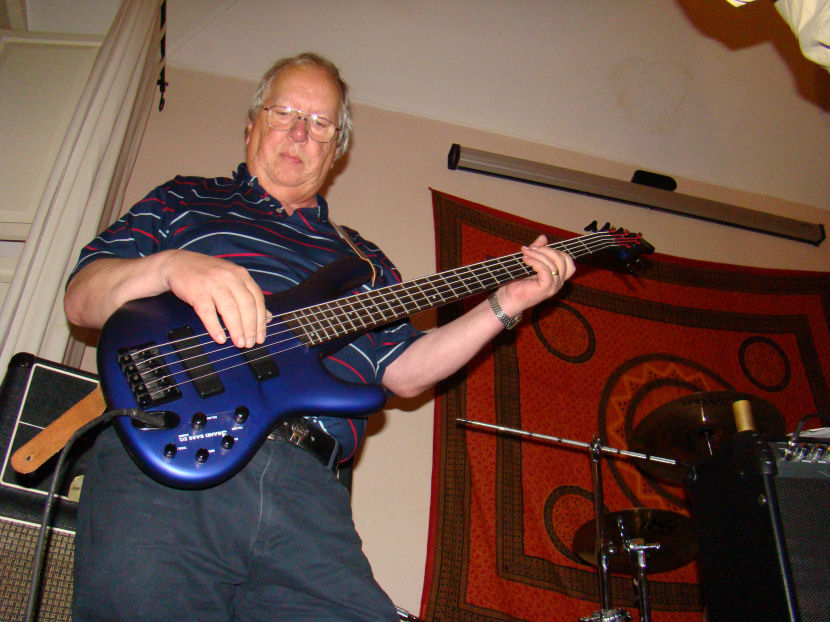 Still looking at where the notes are :-)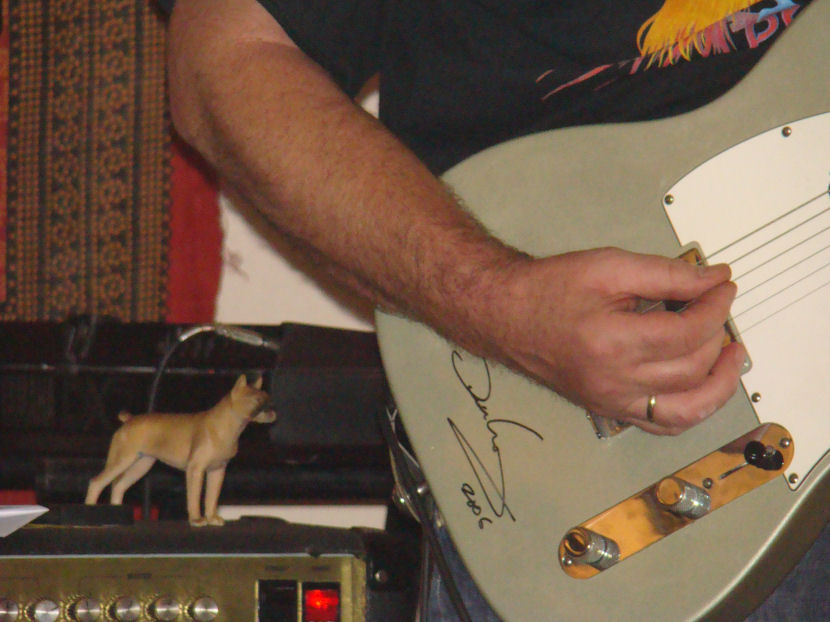 Finally... Renee's 'mascot dog' looking on!
Photo credits: Violeta Rodriguez and Agonay Arrocha