Here we are back again playing on the stage in the town square at La Galga. This was the third time here for the band. The other gigs being in 2001 and 2007 where the photos can be found via the Manifold home page index.
Its interesting looking back to those earlier gigs and see how the band's line up has changed over 10 years? For example, when we played in 2007, Charlie was then the bass guitarist in the band 'No Rula' which came on stage after our set. Likewise, Anton played in the band 'Erimiot' who played before us. Its great to have both Charlie and Anton now in Manifold - The BEST 60/70s rock cover band in La Palma :-)
Manifold was the only band playing this night. We had no PA system or sound engineer as was supplied by 'Sonoarte' on our previous gigs, so relied on our own equipment. It performed well considering this was an open air performance. It was pretty much the same format as on our previous gigs with most of the crowd 'propping up' the bar kiosks to the right of the stage!! Another notable thing... It didn't pour down with rain this time!
Most of the photos were taken using my camera by Renee's wife Ana. Many thanks to her for taking some excellent photos and thanks also to Luis Hernandez, the La Galga 2011 San Bartolome festival organiser.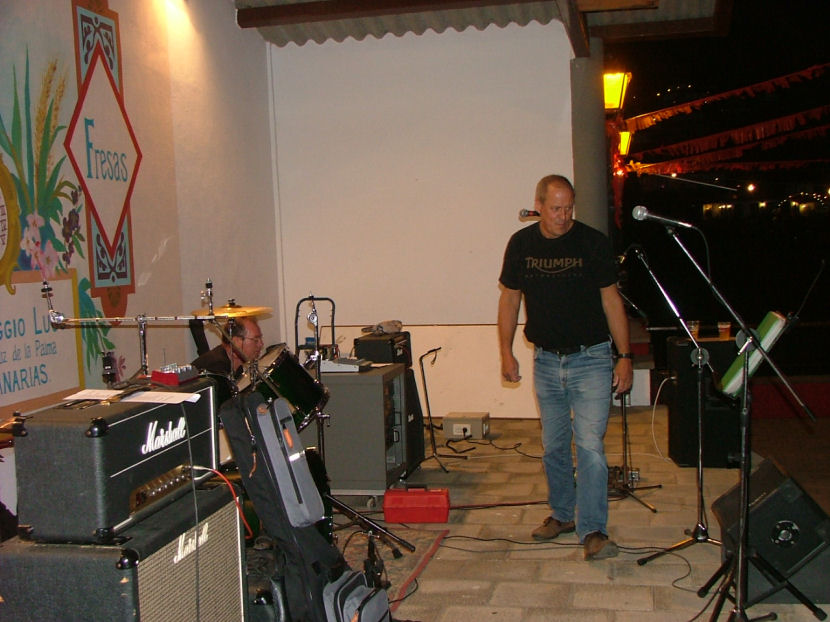 Alan and Renee setting up the gear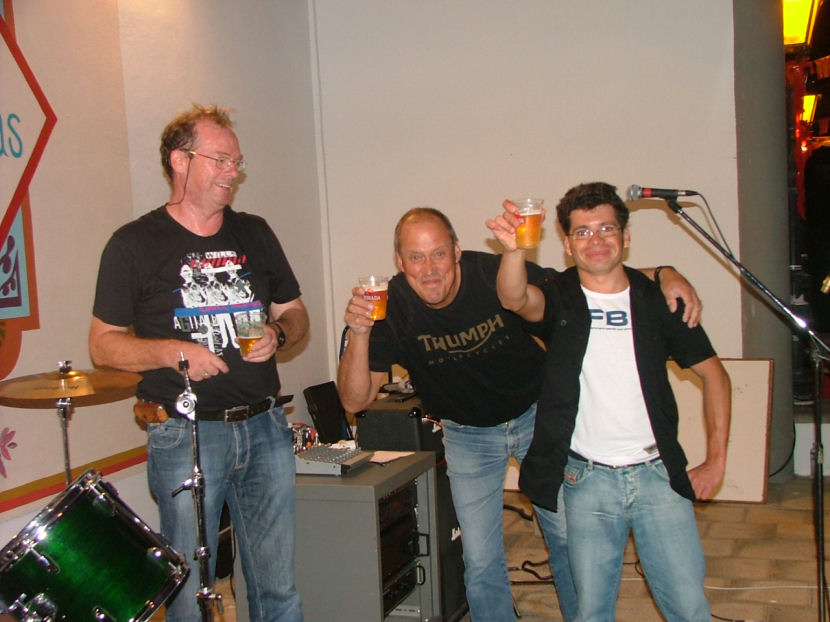 Always time for a beer! Cheers :-)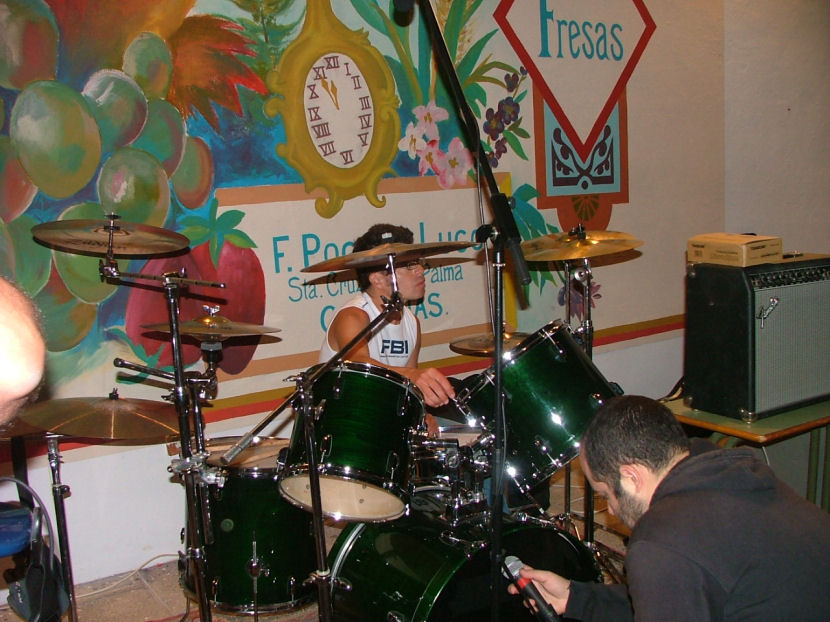 Edgar tuning his kit whilst Charlie looks for the best place to put the bass drum mic!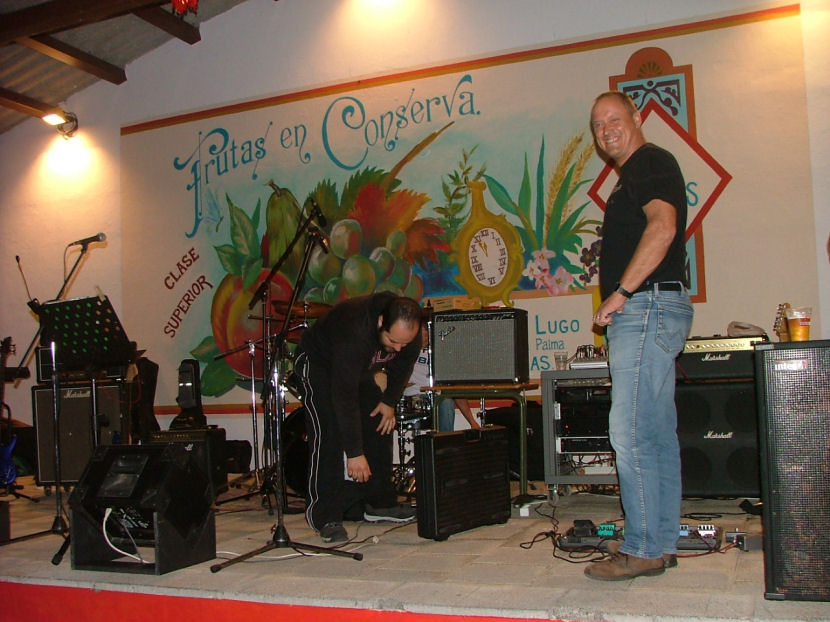 Careful we don't trip over all those cables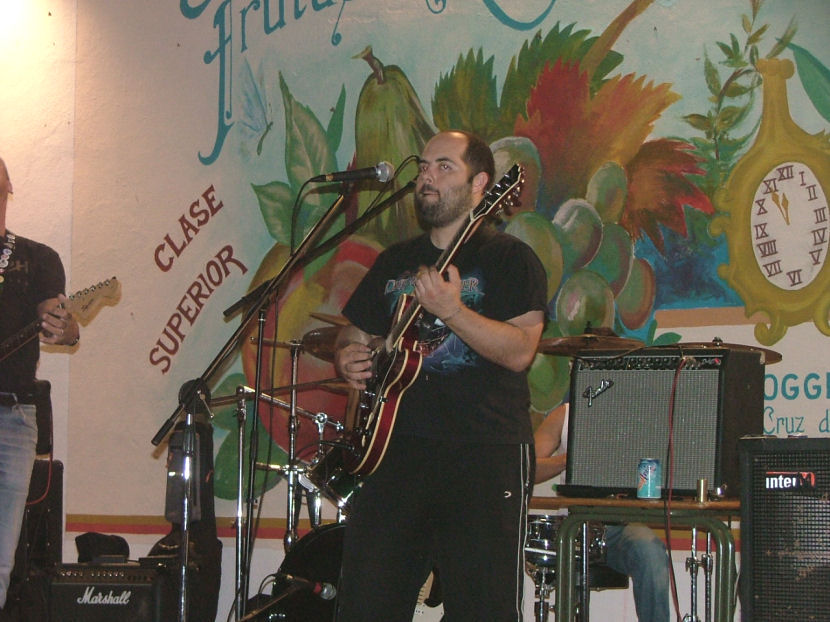 We're off! Charlie with his Gibson look-alike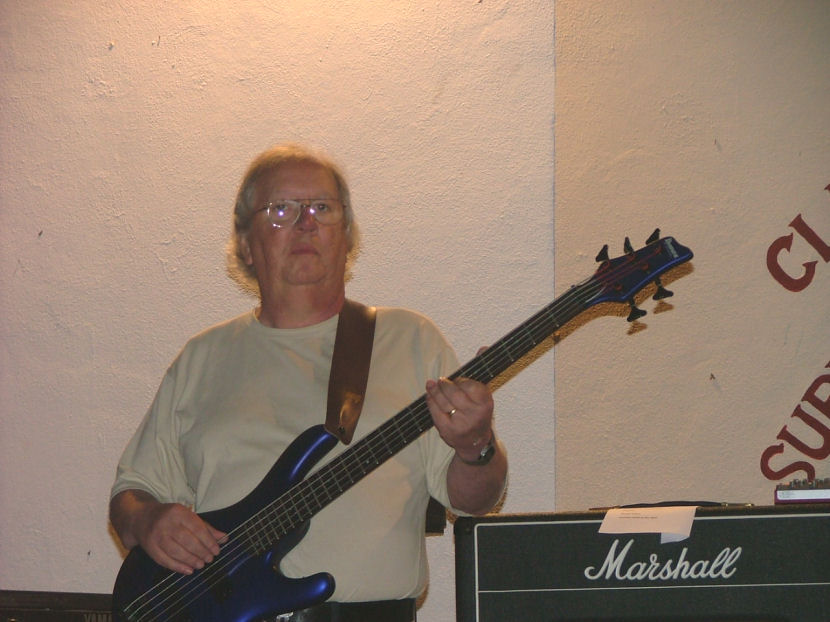 Ahh... Me caught on camera looking serious again, but actually I really was having a good time :-)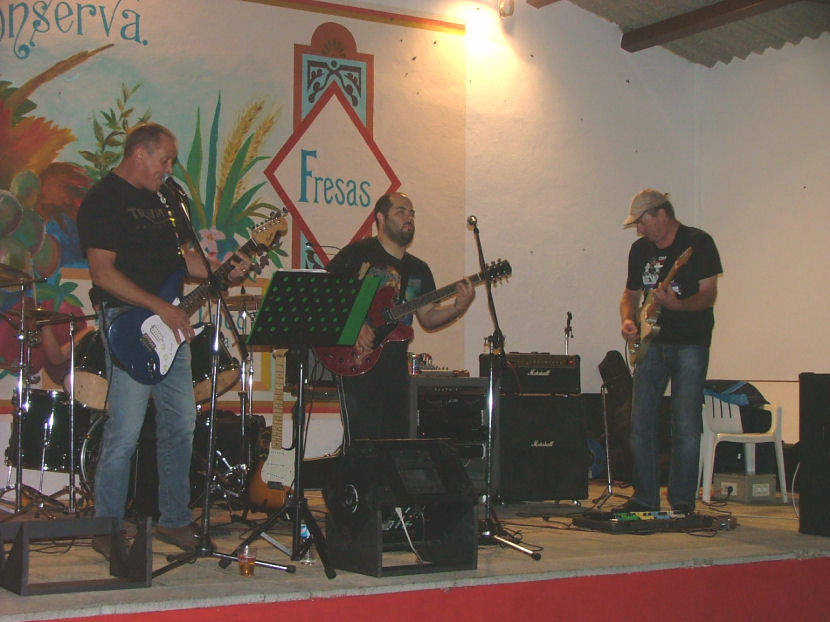 Alan, Charlie and Renee - "The front line" :-)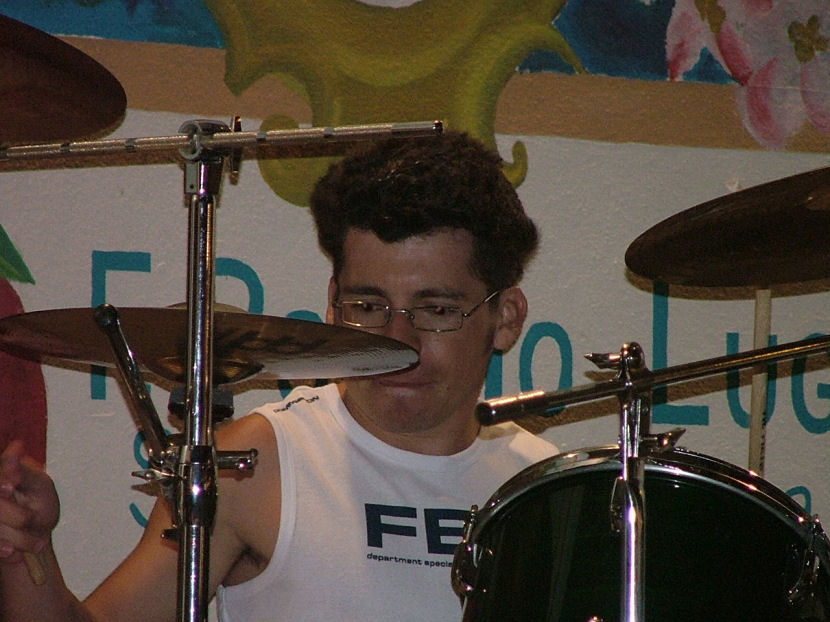 Edgar giving it "some stick" :-)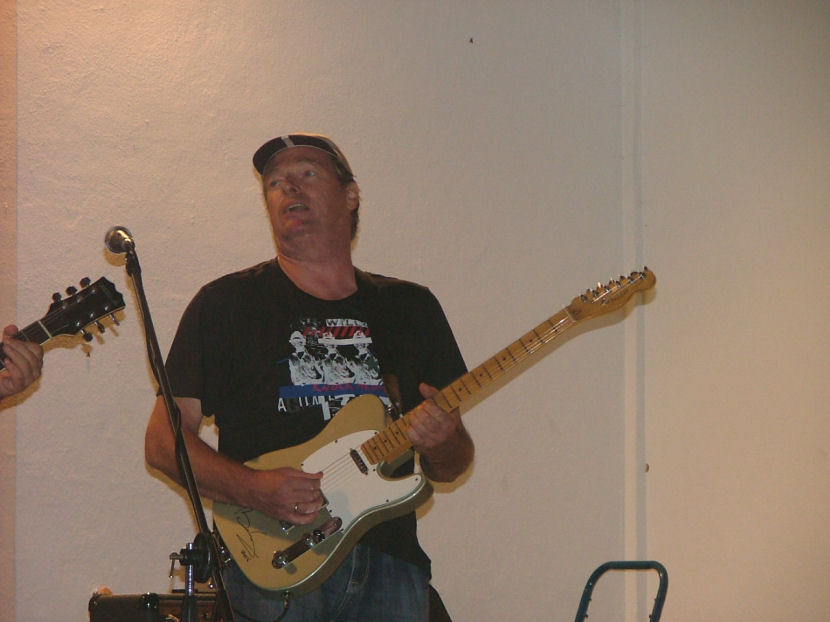 Renee - Up at the 12th fret!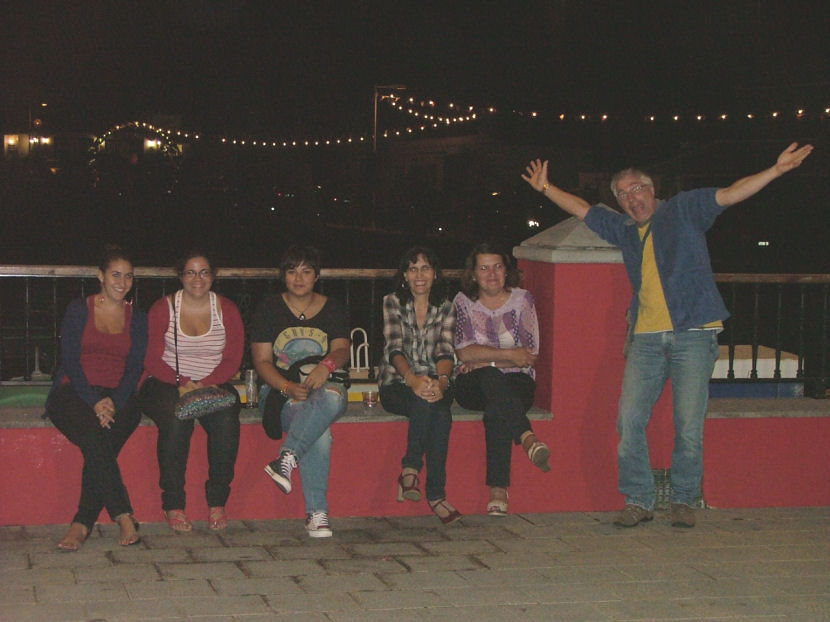 Renee's wife Ana with friends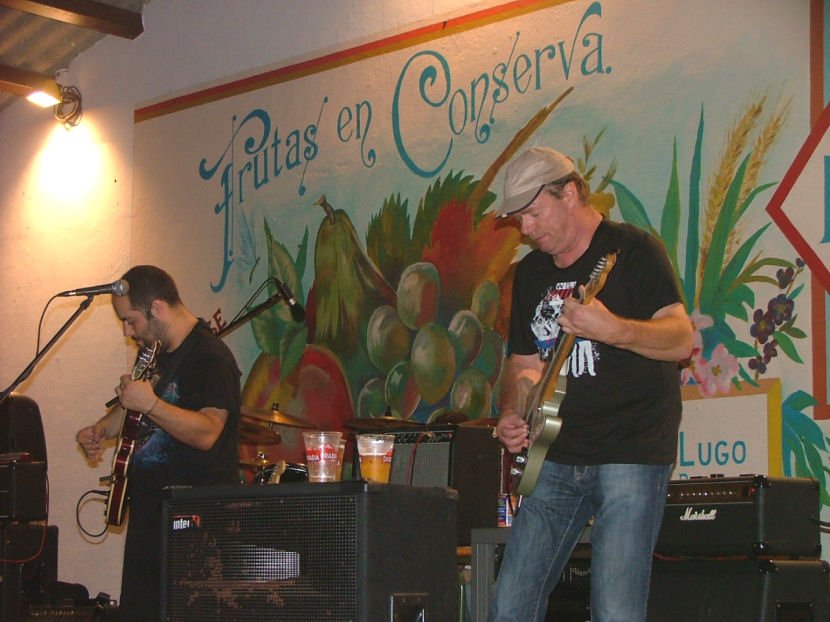 Charlie and Renee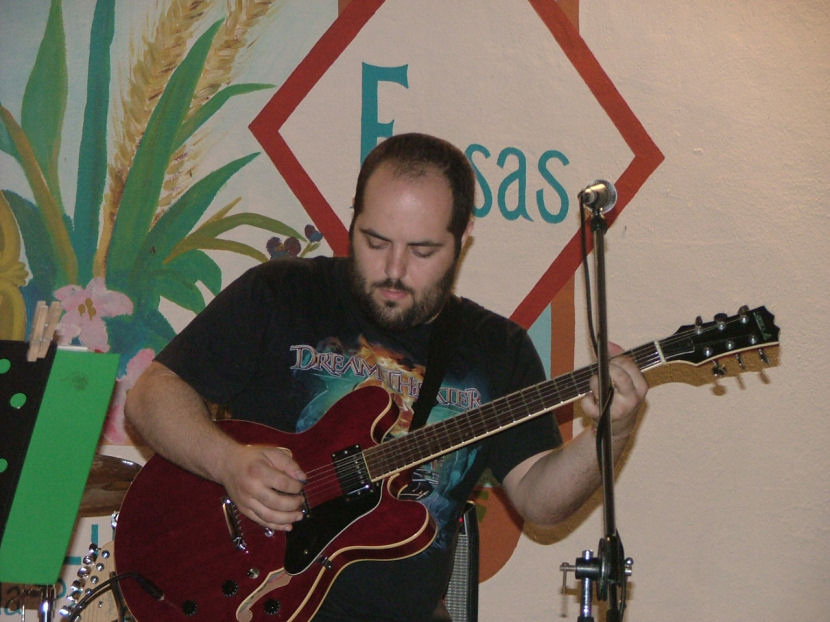 Charlie doing some clever picking!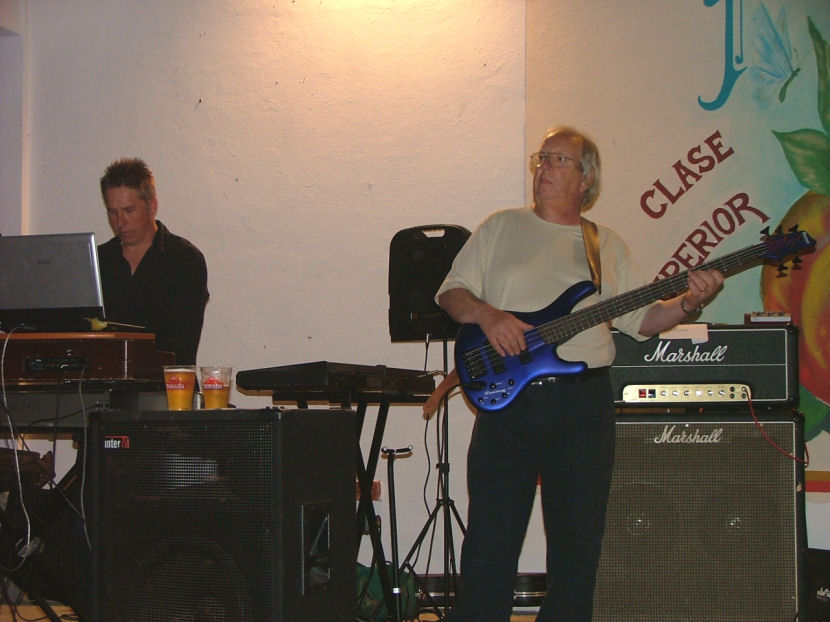 Anton and me... but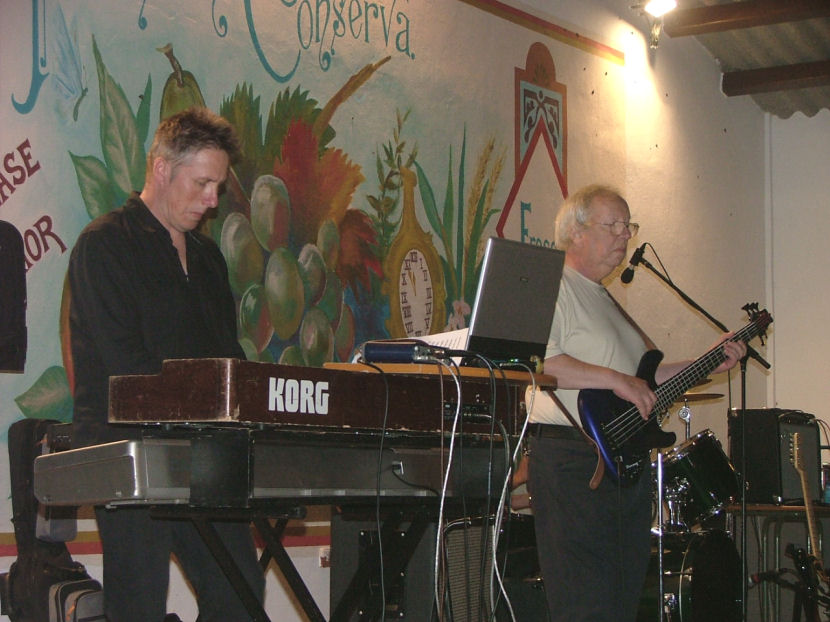 Oh My God... Anton looks really stressed out and me with a 'Po-face' in this terrible photo - hehe :-)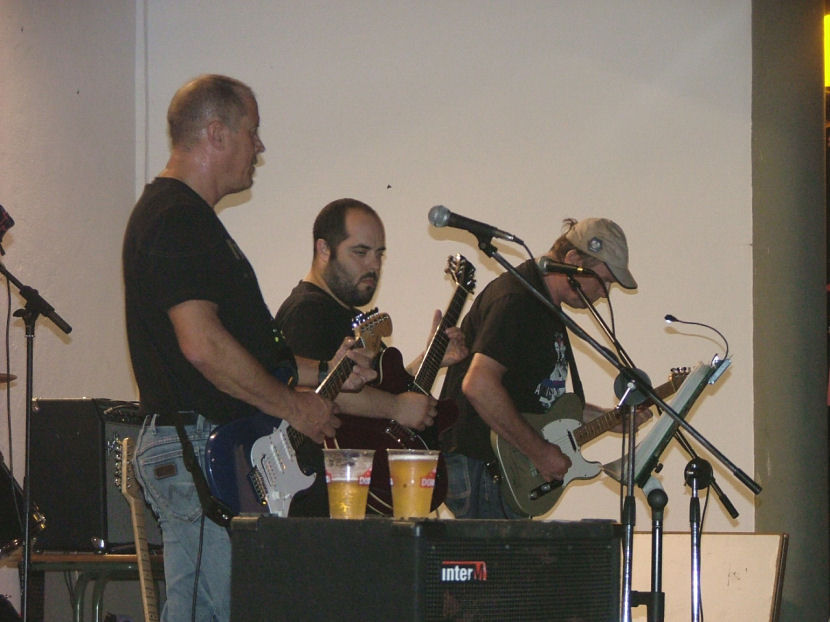 Alan, Charlie and Renee... Notice the beers on the PA speakers! They just kept coming thanks to Luis the festival organiser.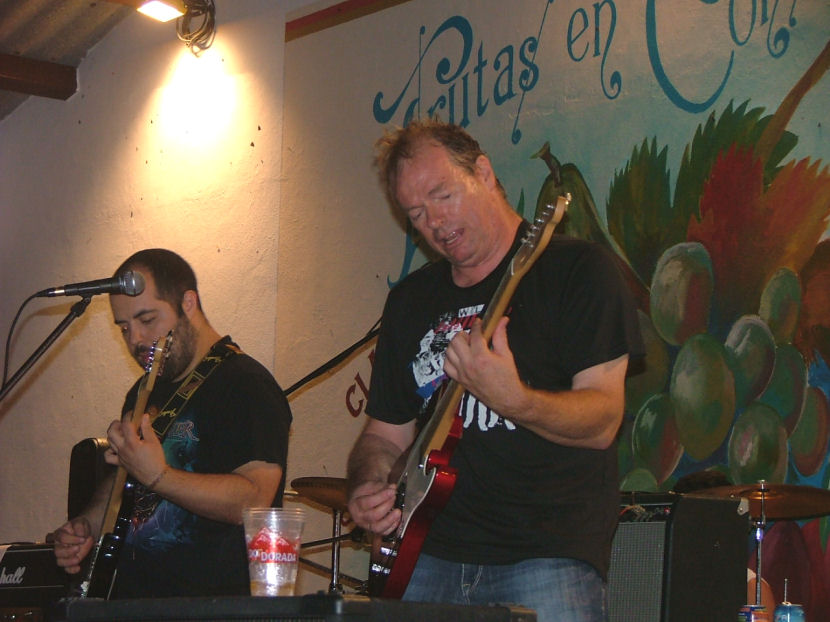 Looks like the beer is going down well :-)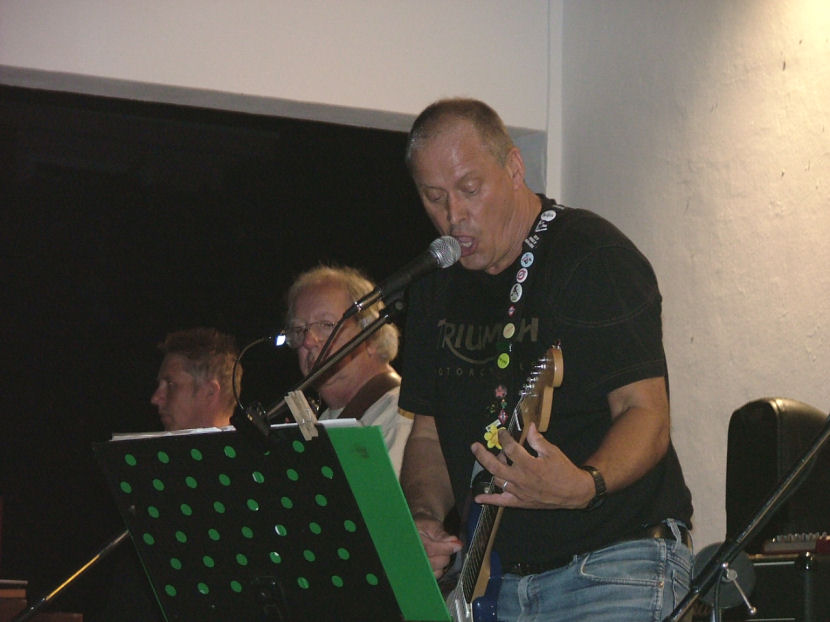 Alan... Giving it some welly!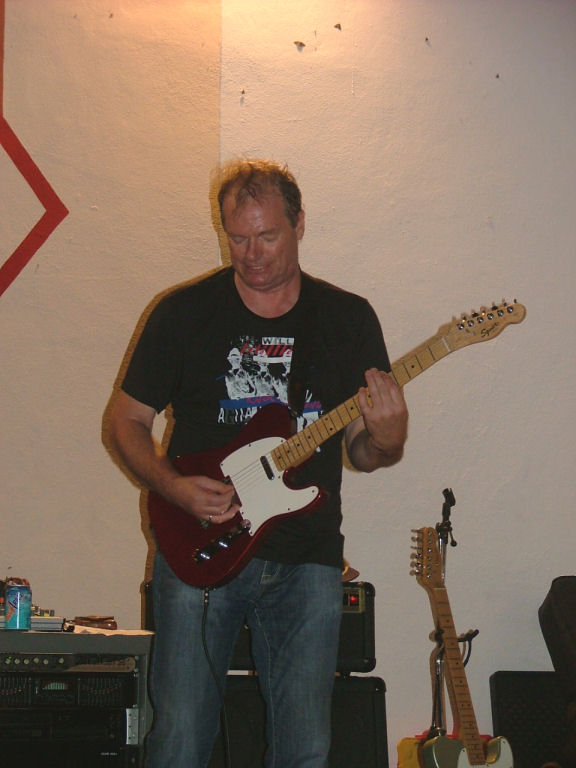 Renee with his red Fender Telecaster. Tuned to open 'G' for Rolling Stones numbers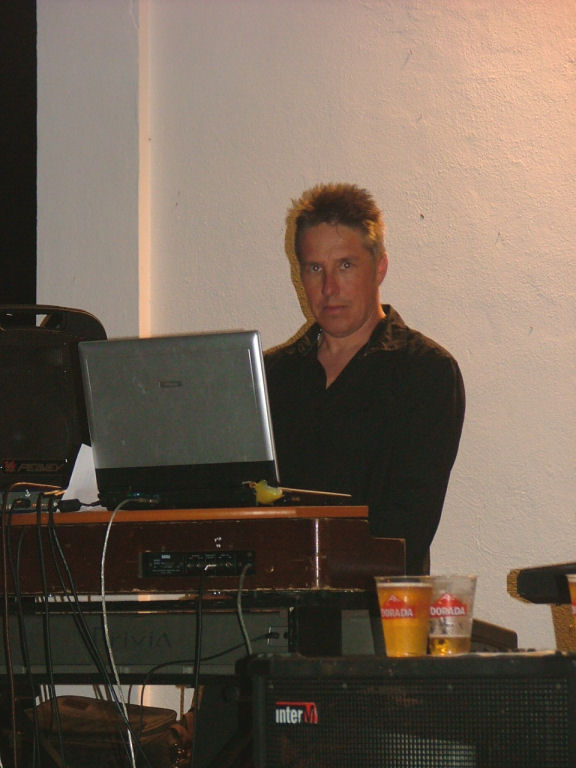 Great photo of Anton. Notice his old laptop repaired with epoxy resin :-)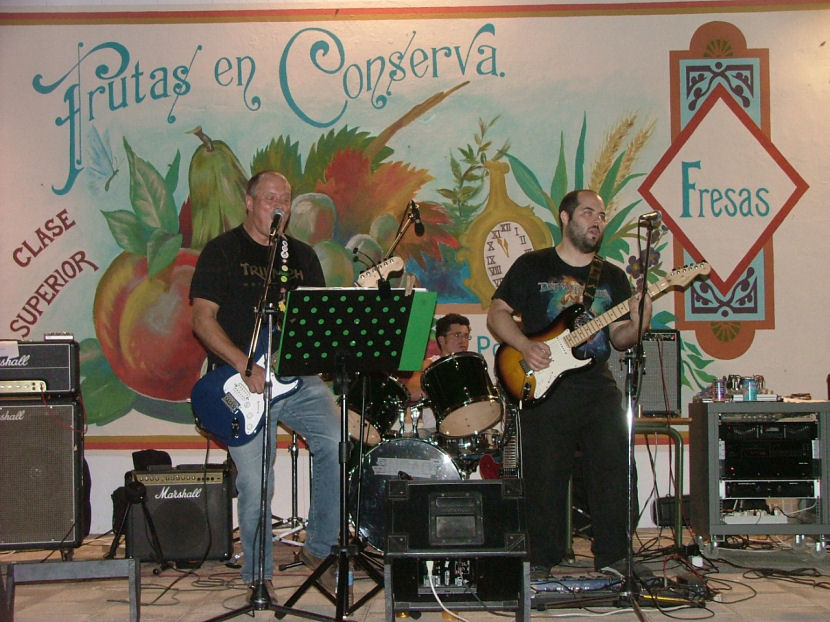 Alan, Edgar and Charlie having a good time
Photo credits: Ana