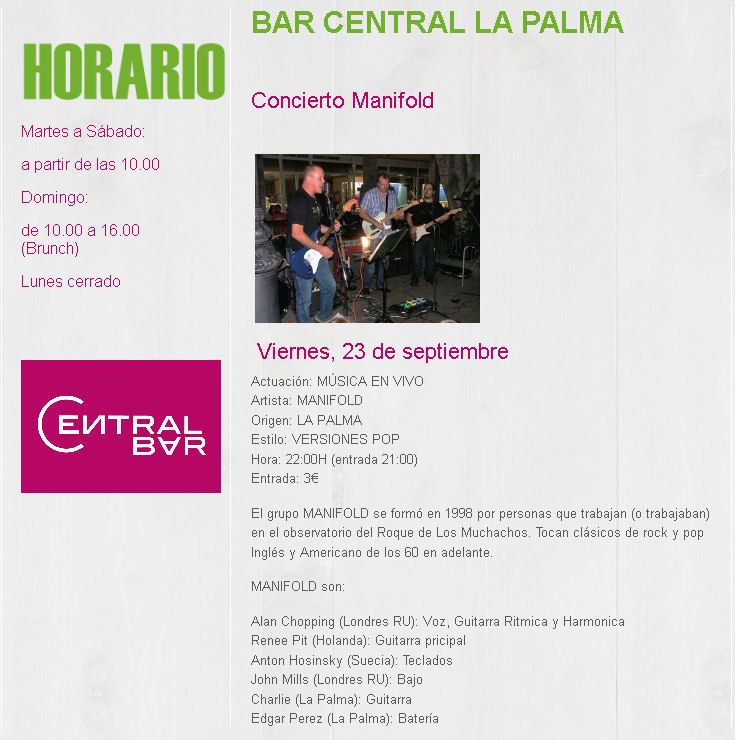 Another new venue for us... The Bar Central in El Paso. This is a really great place and one of the best venues the band has played in. Due to illness, Charlie had to miss this gig which was unfortunate so we had to change the repertoire a bit as in some numbers we rely heavily on Charlie's skillful playing ;-)
Before the gig, we were all invited to a meal laid on by the management and our thanks go to them... The food was excellent!
A thing we didn't know (or perhaps were forgotten to be informed) was the Bar Central has its own stage gear including a drum kit, bass and guitar amps, a keyboard and a house PA system. A pity we didn't know this as the night before we had loaded up our cars with our own gear to take along and in lifting my bass speaker cabinet into my car I strained my back! I was in considerable pain during the gig and requested a stool, but in the end I managed to play standing.
We were asked to arrive about 5pm to do a sound check, but only Edgar and me could get there at that time as the other guys were coming back from work. However, we couldn't believe it when we saw the bar had a drum kit and amplifiers. For us at least, bringing the drums and bass gear over was for nothing!
Anton preferred to use his own keyboards and Renee and Alan their Marshall amps, but I was only too happy to play through the house bass amp. It sounded great and with a much better sound than my own equipment. Having a sound engineer (think his name was Rudi) in the bar was great also. We seldom have that luxury.
It was an excellent gig, but a pity Charlie could not be with us that night. Perhaps we'll be invited back again sometime as its certainly a great venue to play in. The band's thanks go to the management of the Bar Central. We all had a great time.
The photos were taken using my camera by Renee's wife Ana. Many thanks to her again for taking some excellent photos.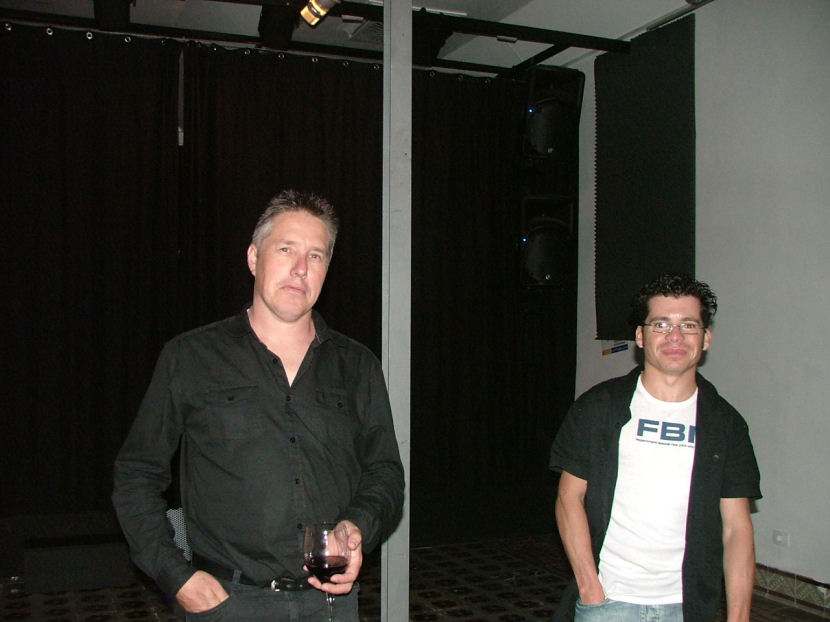 Before we start - Anton and Edgar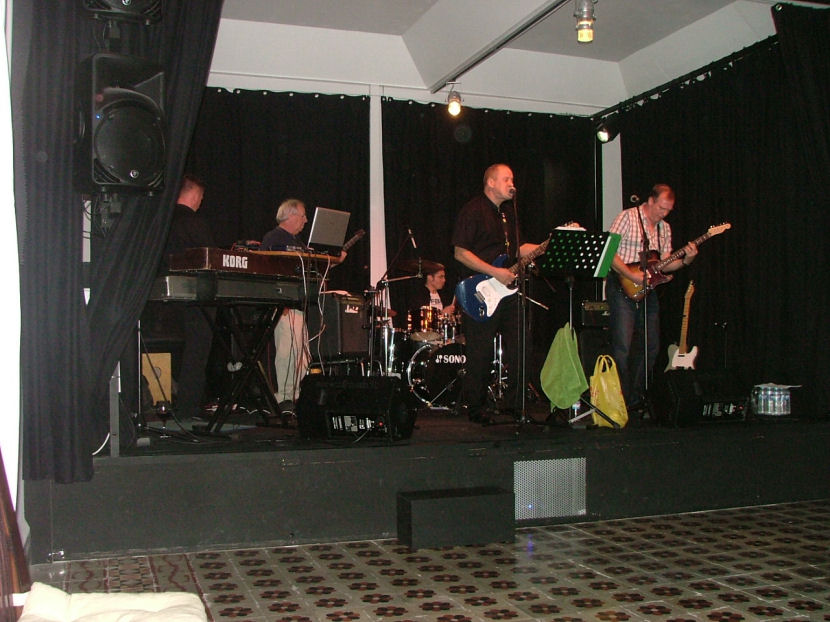 Line up L to R: Anton, me, Edgar, Alan and Renee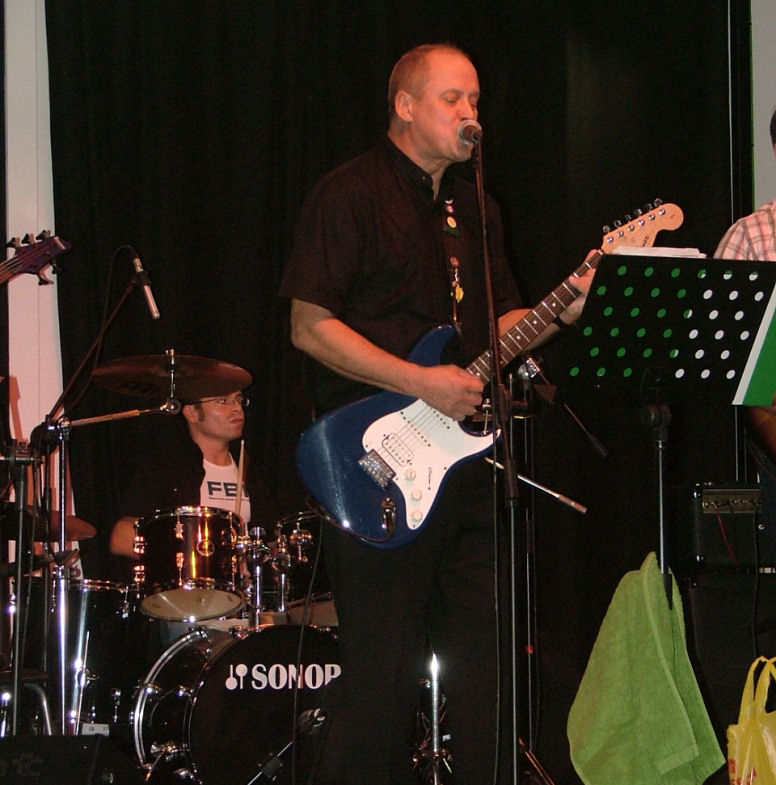 Close up on Edgar and Alan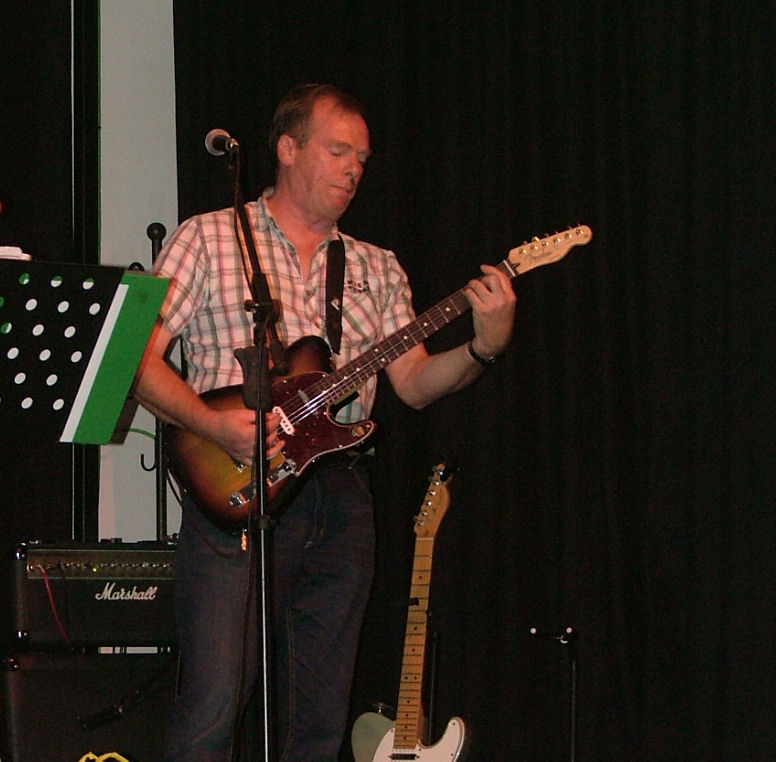 Renee - First gig with his new Fender Telecaster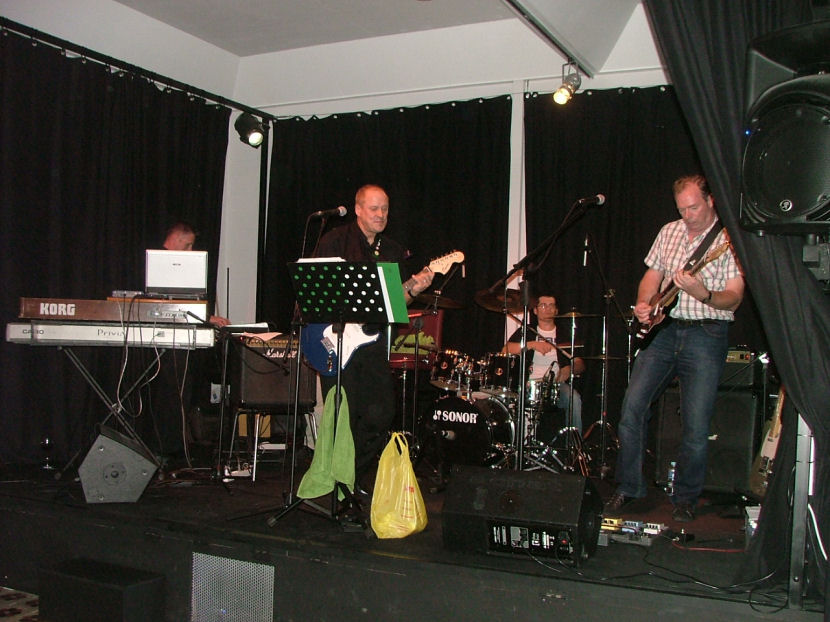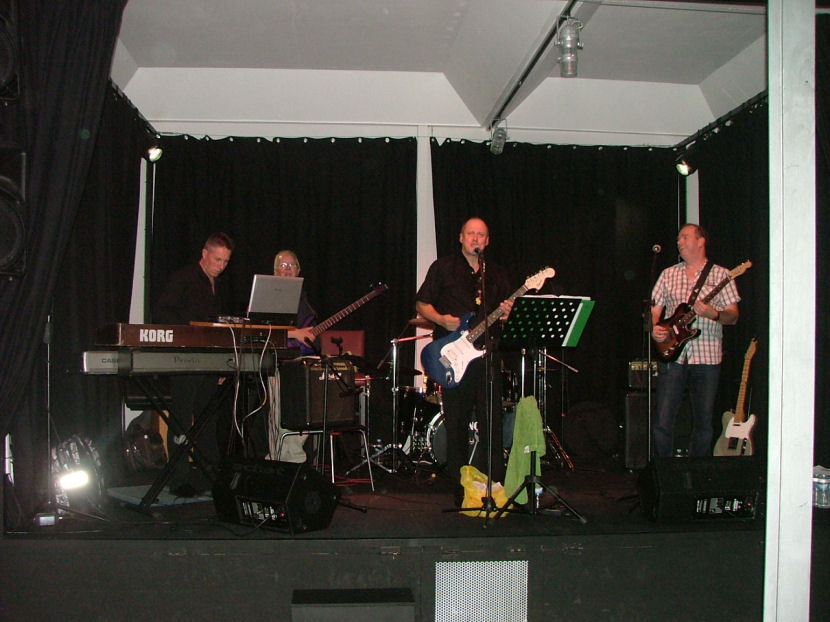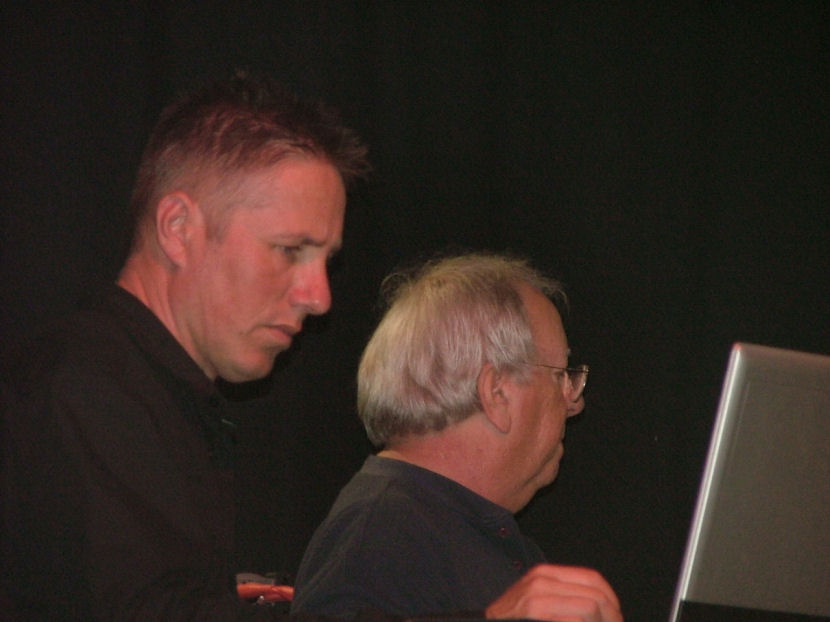 Anton changing keyboard effects on his laptop and me with a 'Po-face' again :-)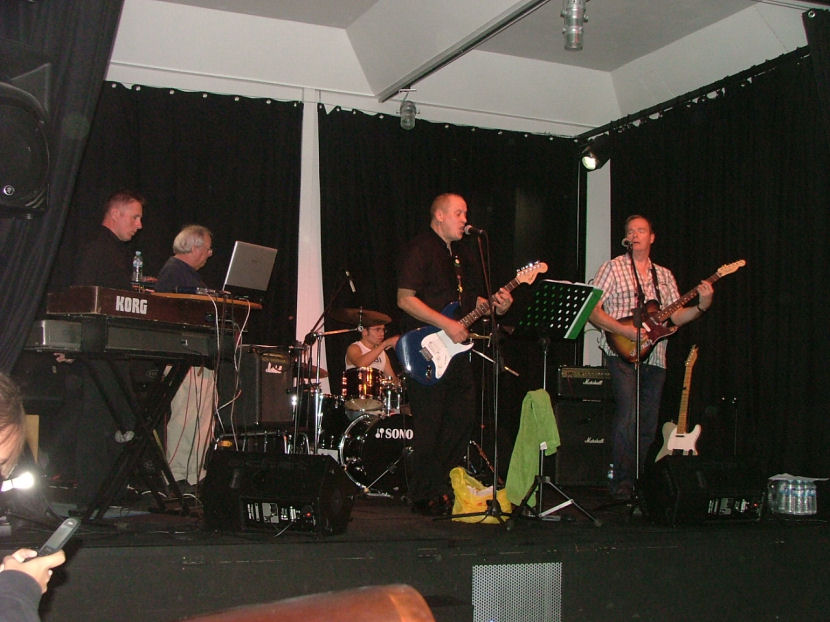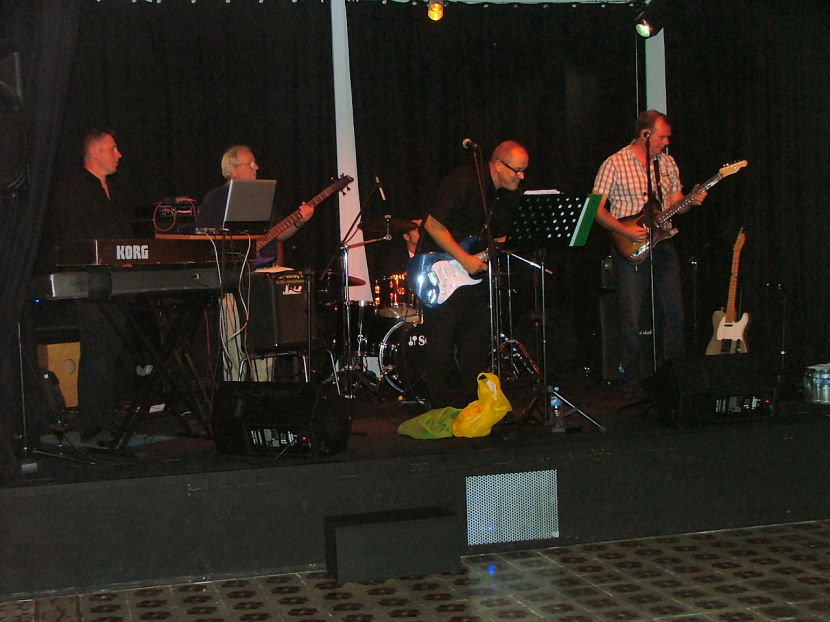 Alan now with his 'specs' on to see what the next number is!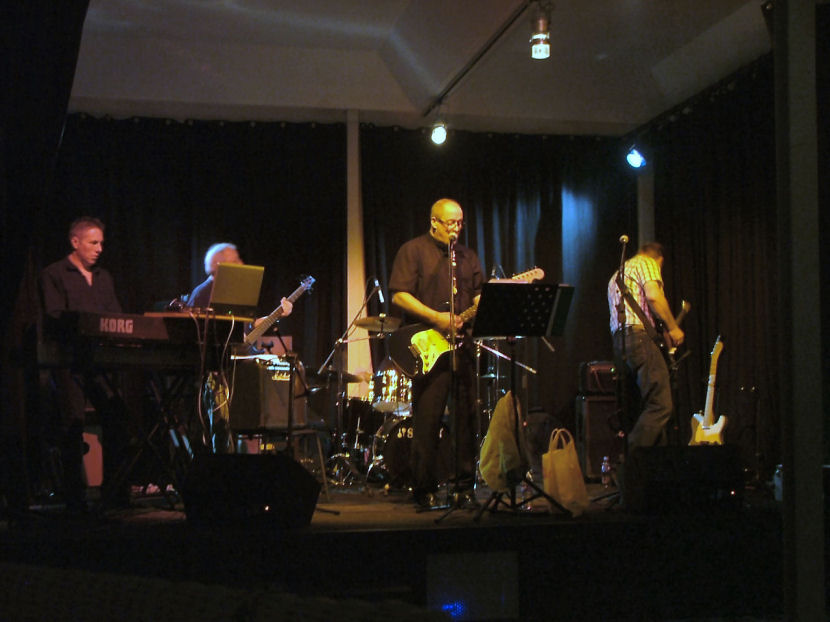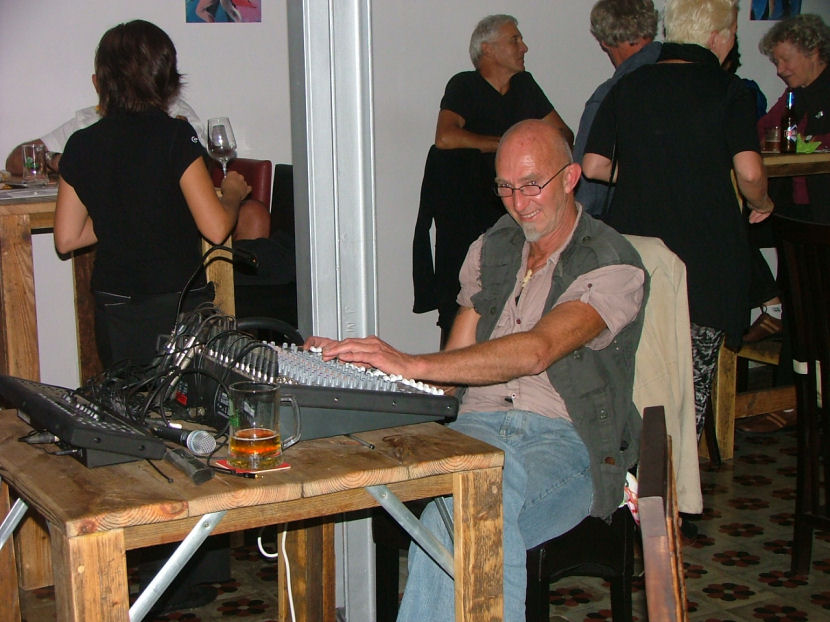 Our sound engineer doing an excellent job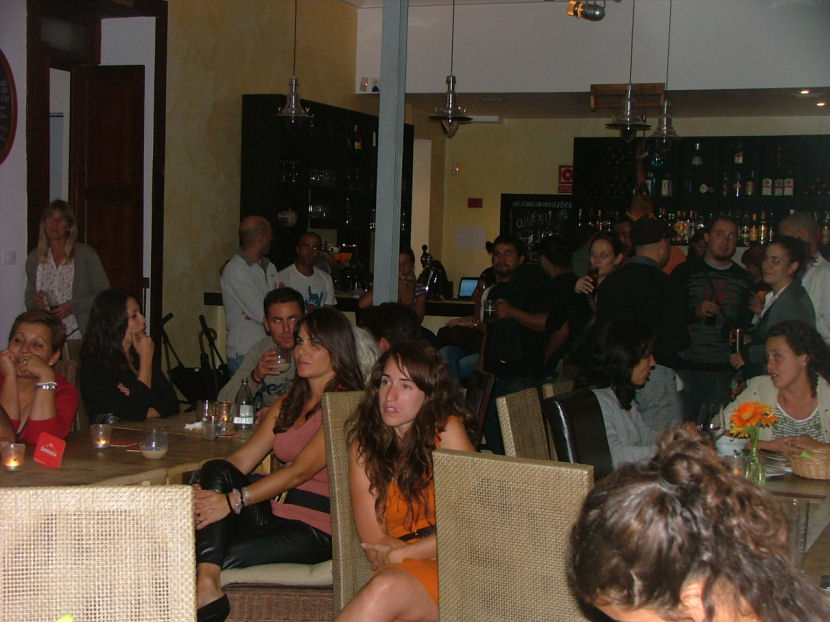 Some of the crowd in the bar having a good time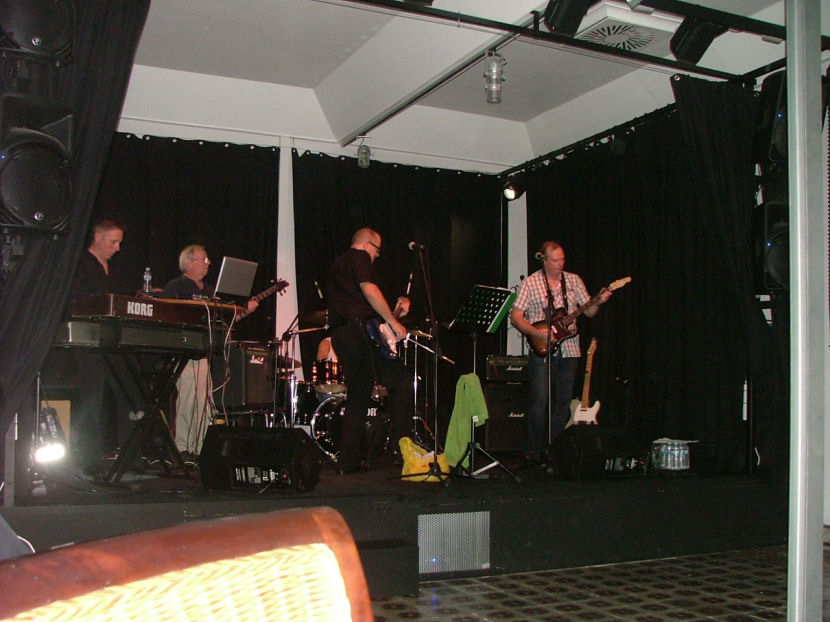 Alan doing a bit of a dance :-)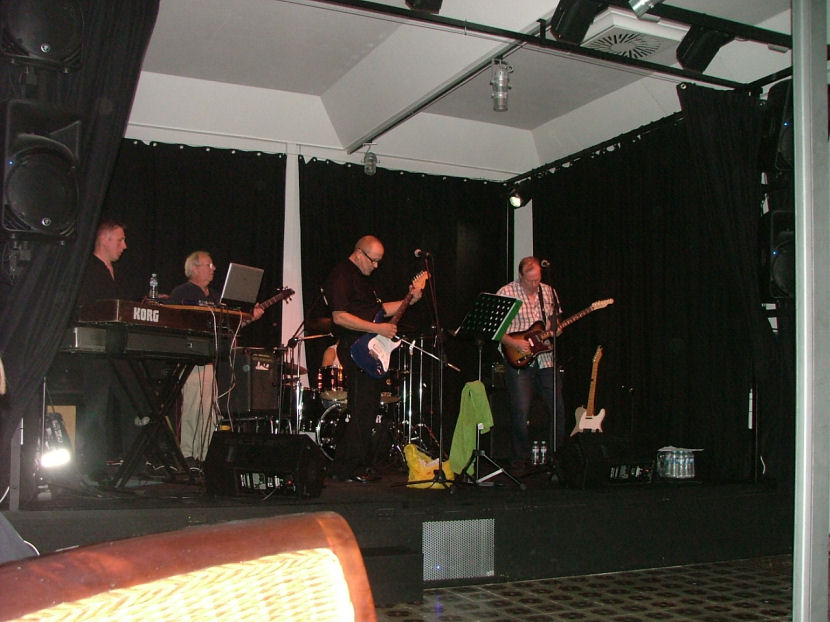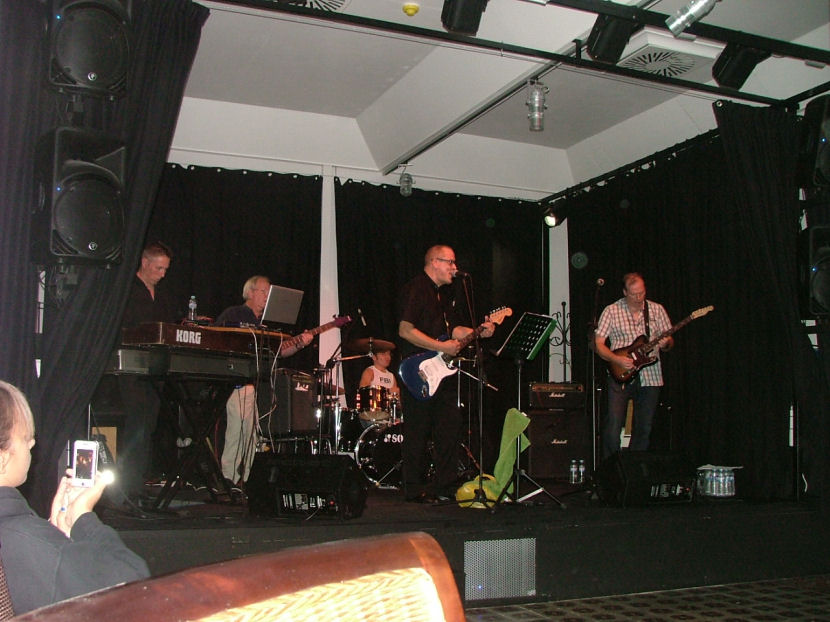 Someone's got us on their mobile... Wonder if it was a video?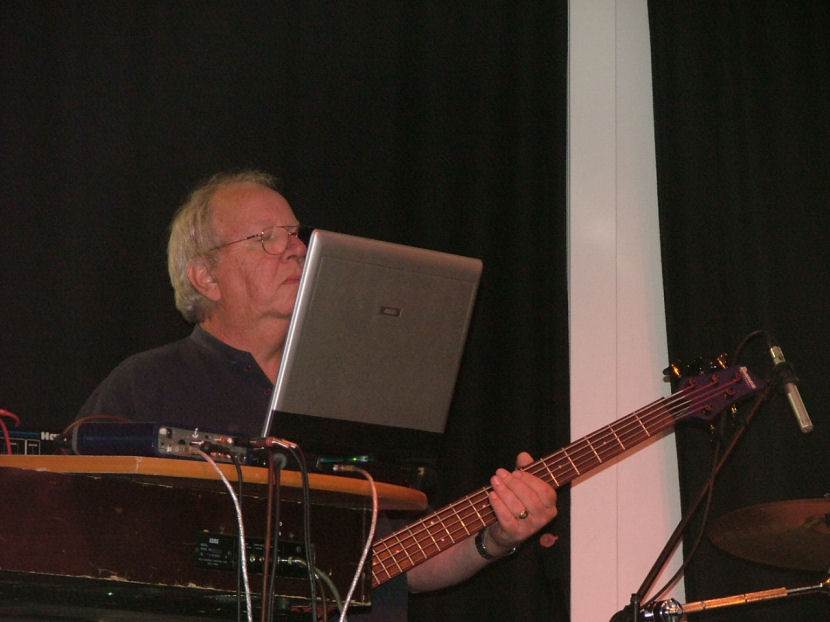 Looks like I'm in pain - and I was. I put my back out the night before lifting my bass cabinet... Which I didn't use!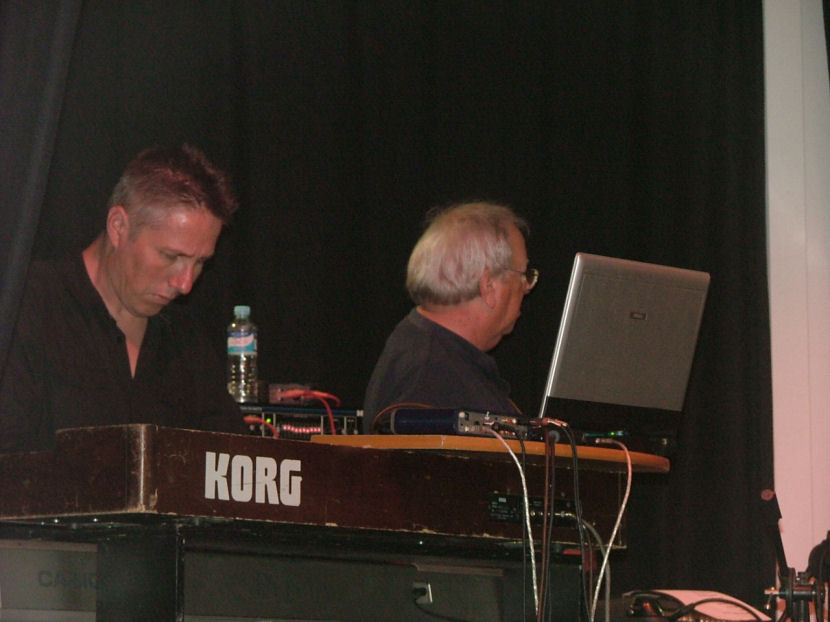 Anton and me in the corner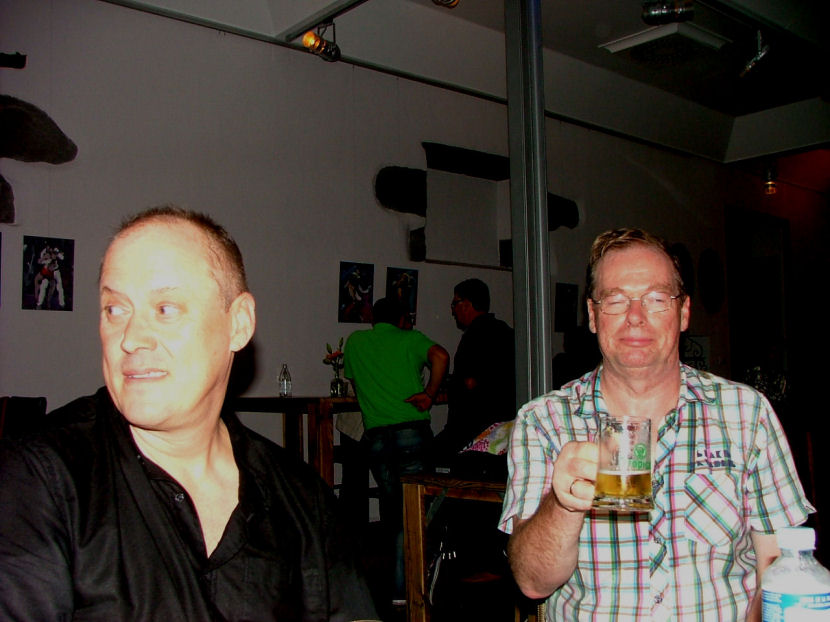 After the gig... Renee looks happy :-)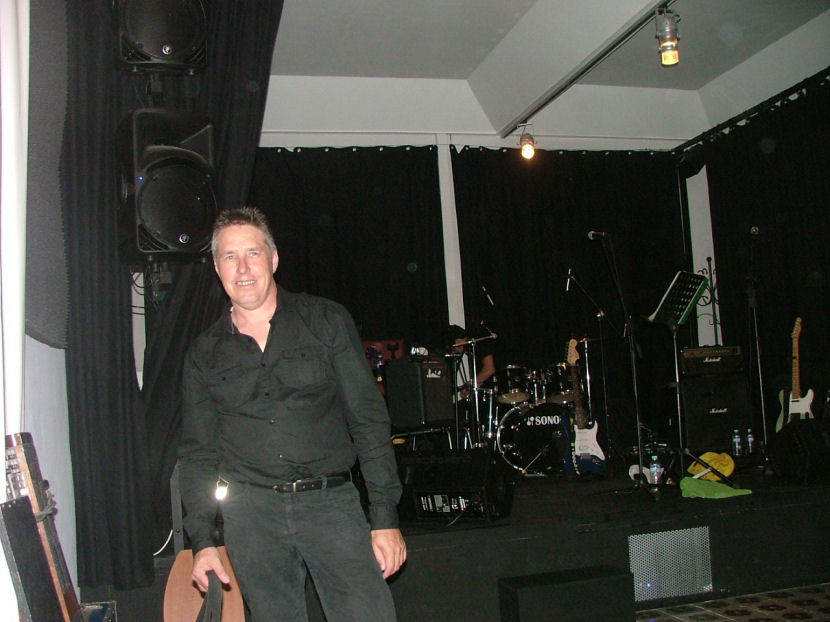 Anton on his way home
Photo credits: Renee's wife, Ana